Cardinals
Debut:
Diva
Type:
Cheerleading Squad
Institution:
University of Louisville
Status:
Active
The Cardinals are the cheerleading squad for the University of Louisville. They are first mentioned in Saturday Night Glee-ver when Sue announces to Santana that Brittany has scored her a cheerleading scholarship to the University of Louisville in Kentucky. In Britney 2.0 and The Break-Up, Santana is shown wearing her Cardinals uniform. They next appear in Diva with Santana as she performs Nutbush City Limits with the Cardinals. The only named members, to this day, are Santana (now a former member) and Elaine. Santana left the Cardinals when she decided to move to New York and live with Rachel and Kurt.
Episodes
In this episode, Santana is seen wearing her Cardinals uniform while she is skyping Brittany.
In this episode, Santana is shown wearing the Cardinals uniform in the library at her school while she is studying for a midterm.
In this episode, the Cardinals appear and perform back-up for Santana's Nutbush City Limits. Although Santana was dancing in her uniform with the Cardinals, in the episode, it is later revealed that Santana dropped out of the University of Louisville.
Members
Former members
Trivia
The real life Cheerdancers of University of Louisville had a reaction in this performance. The video can be seen below
Gallery
Videos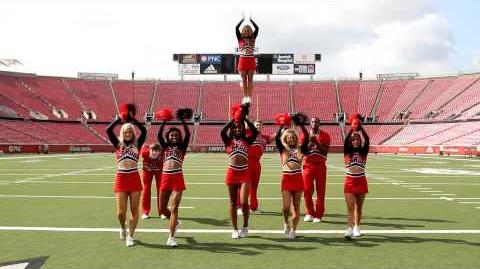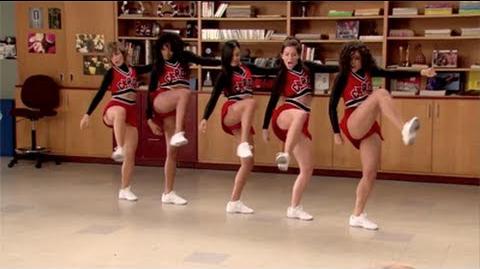 Ad blocker interference detected!
Wikia is a free-to-use site that makes money from advertising. We have a modified experience for viewers using ad blockers

Wikia is not accessible if you've made further modifications. Remove the custom ad blocker rule(s) and the page will load as expected.