Crazy/'U Drive Me Crazy by Aerosmith/Britney Spears is a mash-up featured in Britney 2.0, the second episode of Season Four. It is sung by Jake and Marley. It is also their first duet.
Jake and Marley hang out in the football field's bleachers discussing things. Marley explains that it's "Britney week" in Glee Club and Jake shakes his head, saying he only likes songs with "actual" instruments. Marley then points out that Jake hasn't heard her version of (You Drive Me) Crazy to which Jake replies: "I know I do." He then plays his guitar and they start singing. During the performance, they have playful moments, and singing cheerfully to each other. At the end, they are about to kiss, but Marley pulls back, saying it suddenly got cold. Jake gives her his jacket as she pulls a grin.
Lyrics
Marley:
Ooh

Jake:
Ooh yeah

Marley:
Baby, I'm so into you
You got that somethin', what can I do?
Baby, you spin me around
The Earth is movin', but I can't feel the ground

Jake:
Oh, that kinda lovin'
Turns a man to a slave
Oh, that kinda lovin'
Sends a man right to his grave
You know I'm

Jake and Marley:
Crazy, crazy, crazy for you baby
Crazy, crazy, crazy for you baby

Jake:
Tell me, you're so into me
That I'm the only one you will see, yeah

Marley (Jake):
Tell me, I'm not in the blue (Ooh)
That I'm not wastin' my feelings on you

Jake:
Every time I look at you

Jake and Marley:
My heart is jumpin', what can I do?
You drive me crazy,

Jake (Marley):
Crazy (I just can't sleep)

Jake and Marley:
Crazy, I'm in too deep
You know I'm crazy

Jake (Marley):
Crazy (But it feels alright)

Jake and Marley:
Baby thinkin' of you keeps me up all night
You know I'm
Crazy, crazy, crazy for you baby
Crazy, crazy, crazy for you baby
Trivia
In December 2012, TV Guide named this mash-up one of Glee's best performances, with the periodical commenting: "Fortunately, the producers weren't afraid to infuse the hour with some classic Aerosmith, which made a memorable combination years after it seemed the best mash-ups were behind Glee and calling the arrangement 'beautiful'." Source
Gallery
Videos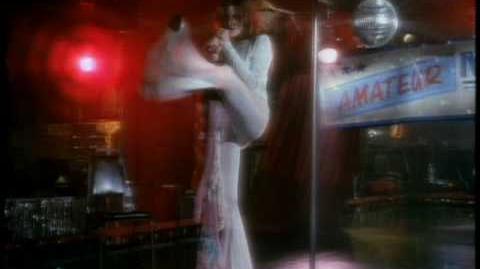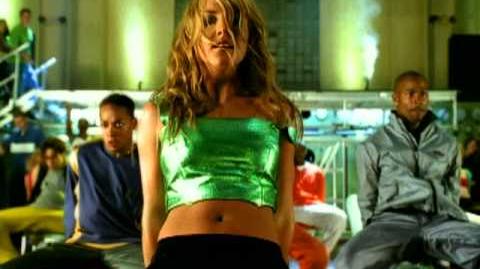 Ad blocker interference detected!
Wikia is a free-to-use site that makes money from advertising. We have a modified experience for viewers using ad blockers

Wikia is not accessible if you've made further modifications. Remove the custom ad blocker rule(s) and the page will load as expected.