This article has been nominated for deletion.




Please share your thoughts on the matter in the talk section below. For more information, visit candidates for deletion. Feel free to edit the article, but do not blank the article or remove this notice until the discussion is closed.
Dennis Halberstadt
General Information
Gender:
Male
Occupations:
Photographer
Commercial Writer & Director
Family & Friends
Other Information
Series Information
First episode:
Mattress
Last episode:
Mattress
Portrayer:
John Ross Bowie
Dennis Halberstadt is the school picture photographer. He only appears in Mattress, the twelfth episode of Season One.
He is portrayed by actor John Ross Bowie.
Biography
He only appears in Mattress alongside Randy Cusperberg, the manager at Mattress Land. He takes the school pictures at McKinley, including the yearbook photos for the New Directions, the staff, and the students. When he mentions to Rachel that they're going to do a commercial, she starts crying and explains to him that she can do that anytime a day. Whether he's convinced that she's a good actress or that he gets twelve free actors, he lets the New Directions do the commercial. He attempts to enforce his script at a commercial. Unfortunately, his script doesn't make it through when Rachel tells Cusperberg that they're a glee club and should therefore sing. The New Directions members offer to sing Jump instead of following Halberstadt's script, Dennis unhappily watches the performance.
Personality
Dennis works for Mattress Land as their director and writer for their commercials. His brother-in-law owns Matress Land, a retail store for mattresses. Dennis takes school pictures just for the money. He is pretty conceited and thinks that his work is pure genius.
Trivia
In The Glee Project's first season music video for "Firework," Bowie appears as a yearbook photographer again, presumably Dennis.
Videos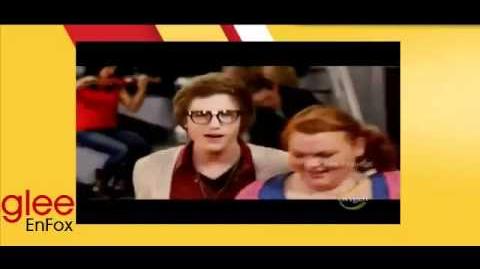 Ad blocker interference detected!
Wikia is a free-to-use site that makes money from advertising. We have a modified experience for viewers using ad blockers

Wikia is not accessible if you've made further modifications. Remove the custom ad blocker rule(s) and the page will load as expected.