Home
Talk

120
1,511pages on
this wiki



2,698,359 edits | 1,511 articles | 1,545 active users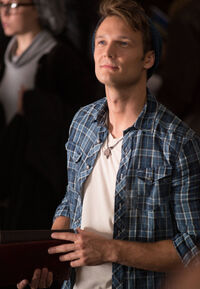 Adam Crawford is a new love interest of

Kurt Hummel

 and debuted in

Sadie Hawkins

. He is portrayed by

Oliver Kieran-Jones

.

Adam made his first appearance in Sadie Hawkins. Adam meets him on Kurt's first week of NYADA. When Kurt was standing in front of the sign up sheets for The Adam's Apples, Kurt was about to introduce himself to Adam, he says that he already knew Kurt from the performance at the Winter Showcase and so he congratulates him. While looking at the Adams Apples sign up sheet, Adam decides to take Kurt and show him a performance to which Kurt enjoyed. As each days go by, the two boys get more and more closer as Adam compliments Kurt whenever they happen to run into each other.

After being motivated by Rachel, Kurt asks Adam out for drinks, which Adam agrees and with that they then exchange numbers.
Submit your own trivia facts here!
… During the shooting of the Pilot, specifically Don't Stop Believin', the cast got yelled at because they constantly danced for fun while they recorded the camera zoom in towards Will entering the auditorium.
… In the recent blockbuster movie hit, Pitch Perfect, one of the categories in the "Riff-Off" was "Songs ruined by Glee".
… That

Creep

was only meant to be a Rachel solo?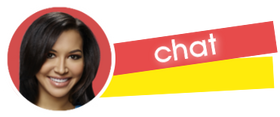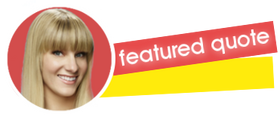 "

My entire life people told me I was stupid and after a while I started to believe them. It wasn't until I walked into this room and joined this club that I really started believing in myself and as soon as I did that, as soon as I started to believe I was smart. After all, I think the whole world did too. I'm going to miss you guys because you guys are like my family.

"