J.J. Totah
Gender:
Male
Age:
16
Born:
August 5, 2001
Character:
Myron Muskovitz
Occupation:
Actor, stand-up comedian, singer
Years Active:
2011-Present
J.J. Totah, born August 5, 2001, is a 16-year-old American teen actor, stand-up comedian, and singer. J.J. portrays Myron, the nephew of Superintendent Bob Harris and one of the newest members of the New Directions, on Glee.
Personal life
J.J. grew up in Davis, California, before moving to Hollywood to persue his acting career. He has a brother and sister: Alex and Camille Totah. He is of Lebanese and Palestinian heritage.
Career
J.J. began performing with the Davis Musical Theatre Company before starting kindergarten. As early as 6 years old, J.J. started making Youtube videos and entertaining his large family at Thanksgiving dinners. The crowds got bigger, as he went on to book regional and community theater productions of 'Beauty and the Beast' and' Seussical' in and around his hometown of Davis. However, the young actor wanted more and started calling Hollywood agents to introduce himself. He was scouted by mane casting directors, agents and managers when he performed as a stand-up comedian at the renowned Hollywood Improv. He soon started making appearances on TV shows like Nina Needs to Go, Back in the Game, New Girl, 2 Broke Girls, and most recently Glee.
He had a recurring role for two seasons on the Disney Channel's Jessie, where he played Stuart Wooten. He also appears in national commercials.
Filmography
Year
Title
Role
Notes
2012
Summer's Nightmare
Josh
short
Hip Kids
Billy
short
The Lil' Dictator Part 1: Randomness
Lil' Dictator
short
The Lil' Dictator Part 2: Randomness
Lil' Dictator
short
Word Play
Bad Speller
short
What I Did Last Summer: Kiddie Curses
Little Gentleman
short
What I Did Last Summer: Art of War
Eugene
short
Scared Sweet
Willow
short
2012-2014
Jessie
Stuart Wooten
2013
Kroll Show
Birthday Party Kid
2013-2014
Back in the Game
Michael Lovette
2014
Nina Needs to Go
Frank
The Exes
Cooper
New Girl
Todd
Sofia the First
Prince Jin
voice
2 Broke Girls
Elliot
2015
Glee
Myron Muskovitz
Trivia
J.J. auditioned for Glee with "Born This Way" by Lady Gaga and "All That Jazz" from Chicago. Coincidentally, these two songs have been covered by the Glee Cast previously. Source
Gallery
Videos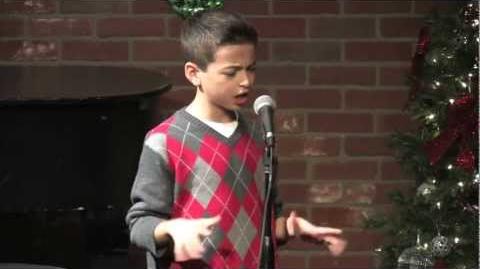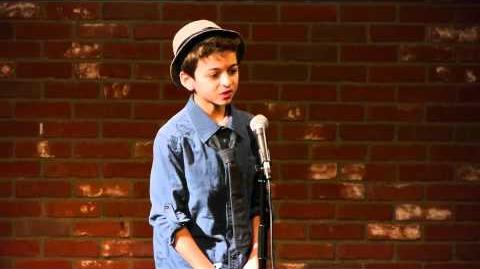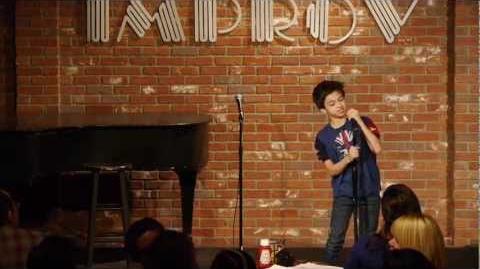 Ad blocker interference detected!
Wikia is a free-to-use site that makes money from advertising. We have a modified experience for viewers using ad blockers

Wikia is not accessible if you've made further modifications. Remove the custom ad blocker rule(s) and the page will load as expected.