Kevin McHale
Gender:
Male
Age:
25
Born:
June 14, 1988
Character:
Artie Abrams
Occupation:
Actor, Dancer, Singer
Years Active:
2005 -

Kevin Michael McHale, born June 14, 1988,[1] is a 25-year-old American actor, singer, and dancer. He was a member of the boy band, Not Like Them (NTL), and is best known for his portrayal of Artie Abrams on Glee.
Personal Life
McHale was born in Piano, Texas.
Career
McHale was in a boy band, NTL (Not Like Them), for six years till 2009 - they would make an appearance in Bratz: The Movie in 2007. He made his television debut in All That in 2005. He would appear in Zoey 101 for three episodes, The Office, and Ruthless, a short, in 2007. McHale would be in two episode of the hit HBO show, True Blood, in 2008.
He auditioned for the of Artie, an paraplegic member of the Glee Club, on Fox's Glee with "Let it Be" in 2008 and got the role (and has been playing it since 2009). His first hit single on Glee was Dancing with Myself. Ironically, despite playing a wheelchair-bound character, McHale is one of the best dancers on the set. His dancing background was exhibited in Dream On, the nineteenth episode of Season One, in which he performed Safety Dance. He also danced in a dream sequence alongside Harry to the song Scream in the third season episode Michael.
In 2012, McHale hosted The Teen Choice Awards with Demi Lovato.
He appeared in Katy Perry's "Last Friday Night" music video along side Glee co-star, Darren Criss.
McHale was announced to have joined the cast of Boychoir in late February 2014. It began production on 24 February 2014.[2]
Filmography
Year
Title
Role
Notes
2005
All That
Mark
("On-Air Dares")
2007
Zoey 101
Dooley
2007 - 2008 ("Wrestling", and "Goodbye Zoey: Part 1 and 2")
The Office
Delivery Kid
("Launch Party")
Ruthless
Neighbor Neil
(short)
Bratz: The Movie
Boy in band
with NTL
2008
True Blood
Neil Jones
("Cold Ground" and "Escape from Dragon House")
2009
Glee
Artie Abrams
2009 -
2015
Boychoir
filming
Trivia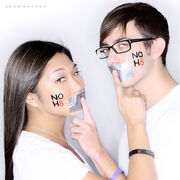 He is best friends with Jenna Ushkowitz (Tina Cohen-Chang).
He is also very close friends with Chris Colfer, Naya Rivera (Santana Lopez) and Grant Gustin (Sebastian Smythe).
He supports the NO H8 campaign along with Chris Colfer (Kurt Hummel), Jenna Ushkowitz (Tina Cohen-Chang), Ashley Fink (Lauren Zizes), and Alex Newell (Unique Adams).
He is right-handed.
His favorite color is Royal Blue.
His favorite artists are Michael Jackson and McFly.
The first CD he ever bought was from 2gether (a boyband from MTV).
His favorite TV shows are Misfits, Skins, and Brothers & Sisters.
Like Darren Criss and Chris Colfer, his favorite book series is Harry Potter.
His favorite holiday spot is Florida, USA.
He has a Golden Retriever called Bailey.
He is the uncle of Rose and Jack Horan.
He almost got the part of McLovin in the hit film Superbad.
He's 5'7 1/2".
Co-star Chris Colfer stated in 2010 that he's the best male dancer among the cast.
In an interview, Dianna Agron said that out of all of the Glee guys, if she had to choose one, although she loves them all, Kevin is the most dateable.
Had a cameo role as Everett McDonald in Katy Perry's Last Friday Night with Glee co-star, Darren Criss. His character had a crush on Kathy Beth Terry. She didn't reciprocate the feelings, though it is shown near the end of the video she could be warming to him.
He had a crush on Tyra Banks.
He can't play guitar and he fakes it on the show.
He was a guest mentor on The Glee Project's season one episode Generosity, and season two's Adaptability.
During an interview, co-star Dianna Agron asked the cast "What was the most favorite moment of the season?." Kevin answered "Every time I sit next to you in a scene."
He is in an open relationship with his iPhone.
He was roommates with Jenna Ushkowitz.
He loves Brazil and often spends his holidays there.
He is a high baritone.
He is a fan of the TV show Doug.
He has admitted to being in love with Vanessa and her character Sugar.
When hosting the 2012 Teen Choice Awards with Demi Lovato, they spoke about growing up in the same food court. Apparently, Chord Overstreet, his Glee co-star, is also a friend of Demi Lovato.
Up until "Opening Night" (season 5, episode 17), Kevin was the only member of the cast to have been present of every episode.
Gallery
Videos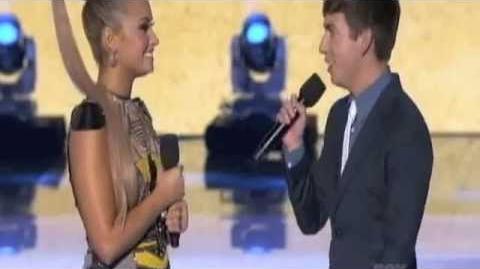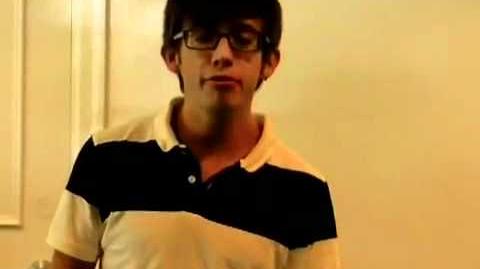 Reference
Social Media Sites