Melissa Benoist
Comments

57
1,510pages on
this wiki
Melissa Benoist
Gender:
Female
Age:
24
Born:
October 4, 1988
Character:
Marley Rose
Occupation:
Actress, singer
Years Active:
2008 - present
Melissa Marie Benoist (born October 4, 1988) is an American actress and singer. She is currently portraying Marley Rose on Glee. She makes her first appearance as Marley Rose in the episode The New Rachel in Season Four. Aside from her role on Glee, she has appeared in a number of television series like Homeland, The Good Wife, Law and Order, etc. and one movie: Tennessee. 
Early and Personal life
Melissa was born to Jim and Julie Benoist[1] in Littleton, Colorado. She went to Arapahoe High School in Littleton.[1] In high school, Melissa felt like an outsider and was made fun of. She did a lot of extracurricular theater shows. She says she was a wallflower and spent a lot of time by herself, like eating lunch, but she was okay with it.[2] She graduated from Arapahoe in 2007.[3] Instead of attending graduation parties, she performed the play "Evita" with other cast members at the shut-down Country Dinner Playhouse.[4]She graduated from Marymount Manhattan College in 2011.[5]
Melissa is dating her Glee co-star Blake Jenner
Career
Melissa made her film debut in Tennessee. In May,[6] she auditioned for Glee in New York at the Roundabout Theatre Company. She sang different songs for her five auditions: "Fidelity" by Regina Spektor, "King of Anything" by Sara Bareilles, a Colbie Caillat song, and some musical theater songs. In July,[6] she got two screen tests in California for Ryan Murphy, the casting directors, and executive producers. Because the creators had been looking for Marley for a long time, she started working the day she found out she got the job.[2]
Filmography
Theatre
| Year | Title | Role | Notes |
| --- | --- | --- | --- |
| 2000 | The Sound of Music | Little Brigitta[1] | |
| 2006[7] | Bye Bye Birdie | Kim McAfee[8] | Town Hall Arts Center production |
| | A Month in the Country | Vera | |
| 2006[8] | A Chorus Line | Bebe | Town Hall Arts Center production |
| 2007 | Rodger and Hammerstein's Cinderella | Title Character | |
| 2007 | Footloose | Ariel[9] | Town Hall Arts Center production |
| 2007[10] | Evita | Peron's young mistress[11] | Country Dinner Playhouse's final production |
| 2009[12] | Throughly Modern Millie | Millie Dilmount | Marymount Manhattan College production |
| 2009[13] | As You Like It | Rosalind | Marymount Manhattan College production |
| 2011[14] | The Unauthorized Biography of Samantha Brown | Kelly | |
Film
| Year | Title | Role | Notes |
| --- | --- | --- | --- |
| 2008 | Tennessee | Laurel - age 18 | |
Television
Year
Title
Role
Notes
2010
Law & Order: Criminal Intent
Jessalyn Kerr
episode: "Delicate"
Blue Blood
Renee
episode: "Privilege"
Law & Order: Special Victims Unit
Ava
episode: "Wet"
The Good Wife
Molly
episode: "Nine Hours"
2011
Homeland
Stacy Morton
2 episodes
2012–present
Glee
Marley Rose
Recurring role
She was in a Tampax Radiant commercial.
She was in a Clean and Clear commercial.
She was in an Apple Facetime commercial.
She appeared at the opening of the Kids Choice Awards 2013 with Darren Criss.
Quotes
I believe in making my opportunities and that I am responsible for my own future. I am going to be really careful about it and take it one step at a time, and hopefully it will turn out for the best. But I love it so much I don't think I would give it up for anything else.[1]
Trivia
Like the character she portrays, she also comes from a single parent family.[2]
Went to Marymount Manhattan College[8] and graduated in 2011. Jenna Ushkowitz also attended, but graduated in 2007.[5]
She likes Marley's wardrobe.[2]
Has two sisters named Jessica and Kristina.
She likes singing classic jazz and would like to sing any Ella Fitzgerald, Rosemary Clooney, or Etta James. If she could sing a contemporary song, she would sing something by Mumford & Sons.[2]
She loves the song "At Last" by Etta James.[2]
Her passion lies in acting rather than singing and she is interested in doing movies.[2]
She hopes girls watching find strength in Marley's struggles.[2]
She loves female singer-songwriters.[2]
She is obsessed with Michael Fassbender.[15]
She saw Matthew Morrison in New York on Broadway. She loved his performance in "A Light in the Piazza."[8]
In 2006, she was one of Denver Post's five "Can't Miss Kids."[1]
As a teen, she performed anonymously at Disneyland for three summers with the Academy of Theatre Arts run by Paul Dwyer and Alann Worley in Littleton.[11]
Was in a relationship with Nicholas Vorderman who is a photographer.[16]
She has three tattoos: a wolf on her left wrist, a feather and the word "free" on the back of her neck, and a bicycle on her left foot.[17]
She is dating co-star Blake Jenner.
Gallery
Videos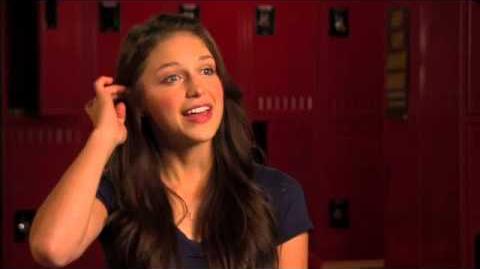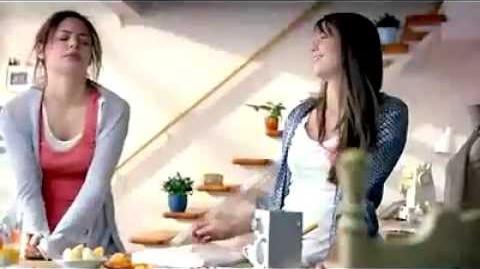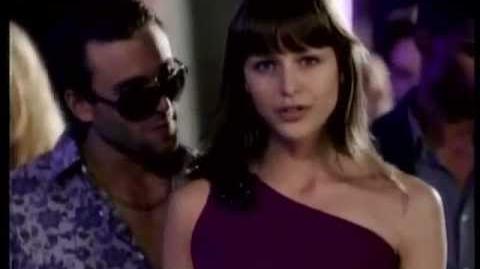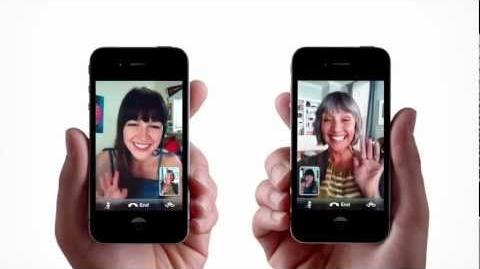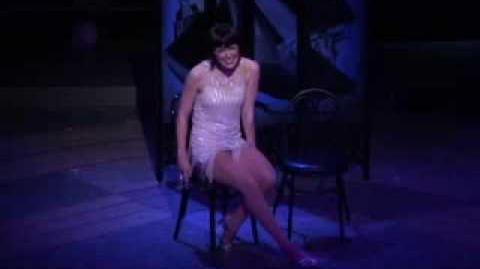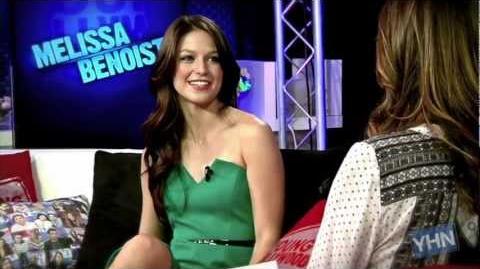 References
↑ 2.0 2.1 2.2 2.3 2.4 2.5 2.6 2.7 2.8 2.9 http://www.teenvogue.com/entertainment/tv/2012-11/melissa-benoist-glee
↑ http://yourhub.denverpost.com/southmetro/congratulations-arapahoe-high-school-grads/RFm7BRq7kMf492UBvhElyK-ugc
↑ 6.0 6.1 http://www.wetpaint.com/glee/articles/who-is-melissa-benoist-all-about-marley-glee-season-4s-new-rachel
↑ http://www.culturewest.org/2012/08/23/glee-fans-meet-melissa-benoist-the-new-rachel-berry-in-photos/
↑ 8.0 8.1 8.2 8.3 http://www.denverpost.com/television/ci_21500340/transcript-melissa-benoist-talks-glee-about-glee
↑ http://www.playbill.com/news/article/153334-Meghann-Fahy-Is-Samantha-Brown-in-New-Goodspeed-Musical-Andrew-Durand-Stephen-Bogardus-Co-Star
↑ http://www.eonline.com/news/374363/2012-breakout-stars-melissa-benoist-pulls-back-the-glee-curtain