Mister Monotony by Judy Garland was to be featured in Makeover, the third episode of Season Four. However, despite several excerpts of the performance being included in Season Four promos and the release of a preview of the song, it was ultimately cut from the episode. It was to be performed by Sue and Will.
Lyrics
Sue:
Playing on his slide trombone
In a certain monotone
He was known as Mister Monotony
Sometimes he would change the key
But the same dull melody
Would emerge from Mister Monotony
Folks for miles would run away
Only one prefer'd to stay
She would come around and say
"Have you got any monotony today?"

Sue and Will:
They got married as they should
She was known as Missus Monotony
From another village came a snappy clarineter
'twas the end of Mister Monotony

Will:
Soon there came another bride
But he answered when she cried

Sue:
"Have you got any monotony today?"

Will (Sue):
"Haven't got any monotony today" (Today)
Can't play (Can't play)

Sue and Will:
"Haven't got any monotony today"
Trivia
This was to be the second Judy Garland song Will sings on the show, the first being Over the Rainbow in Journey.
This song and its accompanying scene was cut from the episode, but a preview of the song was released. The performance was later released as a part of the deleted scenes special feature on Glee: The Complete Fourth Season.
Coincidentally, the original version of Mister Monotony was also cut from the film Easter Parade, featuring Judy Garland.
This is the first Judy Garland song that Sue sings on the series, the second being The Trolley Song.
Videos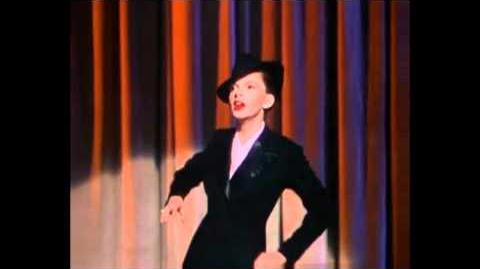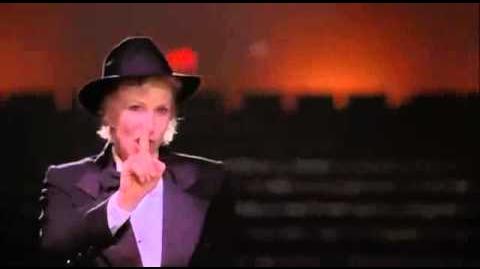 Ad blocker interference detected!
Wikia is a free-to-use site that makes money from advertising. We have a modified experience for viewers using ad blockers

Wikia is not accessible if you've made further modifications. Remove the custom ad blocker rule(s) and the page will load as expected.