Nationals (Competition)
Comments

51
1,769pages on
this wiki
This article is about the show choir competition round. You may be looking for the episode with the same name.
Nationals is the third round of the Show Choir Competition. It is between up to fifty winners of the second round of the competition, Regionals. The ten winning teams move onto the fourth round of the competition, the Showcase and from there to the fifth round, the National Championship.
In the 2013 Nationals, only 17 teams competed in Nationals.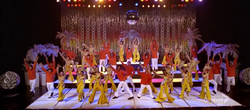 Venue
Branson, MO
Judges
Competition
Results
1st Place
Other Finalists
2010 National Championship
Venue
New York City, NY
Judges
Competition
Results
First Place
Other Finalists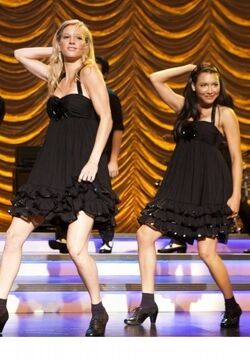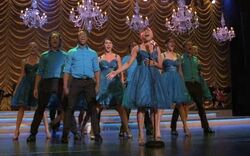 Venue
New York City, NY
Judges
Competition
Other Groups
Portland Scale Blazers
The Waffletoots
Jefferson City Airplane
Twelve Steps
Vocal Chordz
Soundsplosion
Teenage Scream
Vocal Extreme
38 other groups
Results
Groups moving on to Showcase:
The Waffletoots
Singaz Wit Attitude
Jefferson City Airplane
Twelve Steps
Vocal Chordz
Soundsplosion
Teenage Scream
Vocal Extreme
Other Results
1st Place
2nd Place
3rd Place
12th Place
Assigned Theme/Rule
Venue
Judges
Competition
Other Groups
Results
1st Place
New Directions (2 votes for 1st Place and 1 vote for 3rd Place)
2nd Place
Vocal Adrenaline (2 votes for 2nd Place and 1 vote for 1st Place)
3rd Place
Portland Scale Blazers (2 votes for 3rd Place and 1 vote for 2nd Place)
Other
Assigned Theme/Rule
Venue
Orpheum Theatre, Los Angeles, CA
Judges
Competition
Other Groups
Results
1st Place
2nd Place
3rd Place
4th Place