This article is about the U2 song. You may be looking for the song from A Chorus Line.
One by U2 is featured in Laryngitis, the eighteenth episode of Season One. It is sung by the New Directions and Sean Fretthold (episode version only). Finn and Rachel lead the song, with Sean (episode version only) and Mercedes.
Finn decides to do this song in honor of his and Rachel's friend Sean, a teen-aged ex-football player who retired due to injuries. It starts and ends with Sean and Rachel singing together in his room, but is intercut with scenes of the New Directions performing in the auditorium. It is the final song featured in the episode.
The song is originally by the Irish band U2, from their seventh studio album Achtung Baby.
Lyrics
Rachel:
Is it getting better, or do you feel the same?
Will it make it easier on you now?
You've got someone to blame

Finn (Sean in the episode version):
(and Rachel: You say)
One love, one life
When it's one need, in the night
One love, we get to share it
Leaves you, baby, if you don't care for it

Finn:
Did I disappoint you?
Or leave a bad taste in your mouth?
You act like you never had love
And you want me to go without

Finn and Rachel:
Well, it's too late, tonight
To drag the past out into the light
We're one, but we're not the same
We get to carry each other
Carry each other
One... (Mercedes: Yeah)
One... (Mercedes: Oh)

Finn:
Have you come here for forgiveness?
Have you come to raise the dead?
Have you come here to play Jesus?
To the lepers in your head

Rachel:
Oh, and did I ask too much, more than a lot?
You gave me nothing, now it's all I got
We're one, but we're not the same
We get to hurt each other
Now we do it again
You say,

Rachel with New Directions:
Love is a temple, love is a higher law
Love is a temple, love is a higher law

Rachel with New directions harmonizing:
You ask for me to enter, but then you make me crawl

Rachel with New Directions:
And I can't keep holding on to what you got
When all you got is hurt

Rachel and Finn with New Directions (New Directions):
One love (One love)
One blood (One blood)
One life you got to do what you should
One life (One life)
With each other (each other)
Sisters (sisters)
And my (And my)
Brothers

Rachel (with Finn):
(One life) but we're (not the same)
(We get to carry each other
Carry each other)
Rachel and Finn:
One, (Rachel and Sean in the episode version: one)
One, (Rachel and Sean in the episode version: One, one)(Mercedes: one)
One, (Mercedes: We give)
One, (Mercedes: Ooooh)
Trivia
Gallery
Videos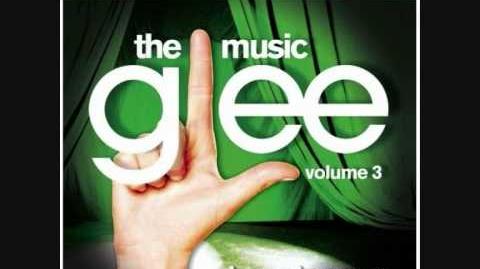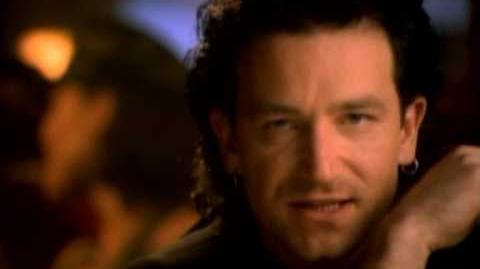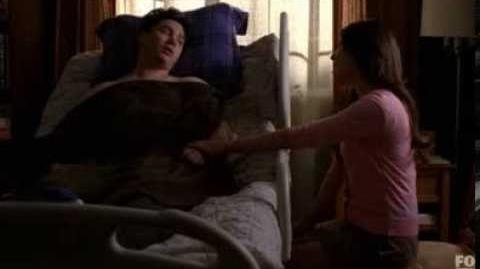 v - e - d
Season One Songs
Pilot
Where Is Love? • Respect • Mr. Cellophane • I Kissed a Girl • On My Own • Sit Down, You're Rockin' the Boat • One • Can't Fight This Feeling • Lovin', Touchin', Squeezin' • You're the One That I Want • Rehab • Leaving on a Jet Plane • That's the Way (I Like It)/(Shake, Shake, Shake) Shake Your Booty • Don't Stop Believin'
Showmance
Le Freak • Gold Digger • All by Myself • Push It • I Say a Little Prayer • Take a Bow
Acafellas
For He's a Jolly Good Fellow • This Is How We Do It • Poison • Mercy • Bust Your Windows • I Wanna Sex You Up
Preggers
Single Ladies (Put A Ring On It) • Taking Chances • Tonight
The Rhodes Not Taken
Don't Stop Believin' • Maybe This Time • Cabaret • Alone • Last Name • Somebody to Love
Vitamin D
It's My Life/Confessions Part II • Halo/Walking on Sunshine
Throwdown
Hate on Me • Ride wit Me • No Air • You Keep Me Hangin' On • Keep Holding On
Mash-Up
Bust a Move • Thong Song • What a Girl Wants • Sweet Caroline • I Could Have Danced All Night • Sing, Sing, Sing (With a Swing)
Wheels
Dancing with Myself • Defying Gravity • Proud Mary
Ballad
Endless Love • I'll Stand by You • Don't Stand So Close To Me/Young Girl • Crush • (You're) Having My Baby • Lean on Me
Hairography
Bootylicious • Don't Make Me Over • Papa Don't Preach • Hair/Crazy in Love • Imagine • True Colors
Mattress
Smile • When You're Smiling • Jump • Smile
Sectionals
And I Am Telling You I'm Not Going • Don't Rain on My Parade • You Can't Always Get What You Want • My Life Would Suck Without You
Hell-O
Gives You Hell • Hello Again • Hello, I Love You • Highway to Hell • Hello, Goodbye • Hello Twelve, Hello Thirteen, Hello Love
The Power of Madonna
Ray of Light • Express Yourself • Borderline/Open Your Heart • Vogue • Like a Virgin • 4 Minutes • What It Feels Like For A Girl • Like a Prayer • Burning Up
Home
Fire • A House Is Not a Home • One Less Bell to Answer/A House Is Not a Home • Beautiful • Home • Fergalicious
Bad Reputation
Ice Ice Baby • U Can't Touch This • Physical • Run Joey Run • Total Eclipse of the Heart
Laryngitis
The Climb • Jessie's Girl • Lady Is a Tramp • Pink Houses • The Boy Is Mine • Rose's Turn • One
Dream On
Daydream Believer • Piano Man • Dream On • Safety Dance • I Dreamed a Dream • Dream a Little Dream
Theatricality
Funny Girl • Bad Romance • Shout It out Loud • Beth • Poker Face
Funk
Another One Bites the Dust • Tell Me Something Good • Loser • It's a Man's Man's Man's World • Good Vibrations • Give up the Funk
Journey
Magic/You Raise Me Up • Faithfully • Any Way You Want It/Lovin' Touchin' Squeezin' • Don't Stop Believin' • Bohemian Rhapsody • To Sir with Love • Over the Rainbow