---
Rules For This Team. Afores Santana Ends You

Don't go around spamming or disrespecting other ships' pages.
Don't delete anything that isn't yours.
Respect other people's point of view.
No spamming or inserting false information.
If you don't ship Brittana, please don't bash or vandalize this page.
You can't sign more than once.
No inappropriate pictures.
Any user that ships Brittana is allowed to sign.
Any other rules must be approved by an admin.

---
Welcome to the team dedicated to all of those amazing people who want Brittana (also known as Santitany) together and hate seeing Santana and Brittany so sad. They've made us laugh with brilliant and quirky one-liners they have provided and they have made us cry with the beautiful renditions of Songbird and Landslide and their heart stopping confessions of their love for one another. Only Brittany can bring out the soft and non-bitchy Santana while only Santana can expose Brittany's bright side and understand her ditzy one-liners and not diss her for it. They pour out so much emotion for each other with the most "I love you" being said on the show and they are implied as soulmates (Rumours)
For a detailed overview, refer to the Brittany-Santana Relationship page.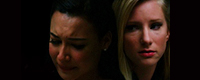 ♥
Reasons Why They Belong Together
♥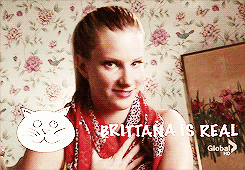 They are bestfriends.
They complement each other nicely.
Both were on the Cheerios.
They both happen to be extremely attractive.
The chemistry is undeniable!
They are always doing cute things in the background.
Glee needs girl-love ;).
They constantly sit together.
Santana always defends Brittany when needed.
Brittany always comforts Santana when needed.
They sound wonderful together (Me Against The Music).
They almost always wear their friendship bracelets.
They have matching backpacks, as seen in Original Song.
They said that they love each other numerous times.
Brittany brings out the non-bitchy Santana.
Santana brings out the smart Brittany.
Santana treats only Brittany with love and care.
They are very protective of one another.
They are in love and have been for a long time.
They always join clubs together i.e. Glee, Cheerios, Celebacy, Troubletones.
Brittany was class president and Santana was first lady.
Santana is grumpy and Brittany is cheerful, so they even each other out well.
Because Santana thinks that Brittany is a genius and always supports her, even when no one else does.
Santana thinks Brittany is a Unicorn.
Whenever Santana seems to be happy, Brittany is staring at her
Brittany always encourage Santana to chase her dreams.
They would never cheated on each other.
Brittany loves Santana more than anyone else in this world and Santana said she will always love Brittany the most.
Santana used to sit in the back-row of the choir room and secretly watch Brittany, she counted the number of times Brittany would smile.
No one understands Brittany like Santana does.

If you don't know how to sign, comment below and we will be more than happy to help.

Click Here To View Signatures: 1 - 100, 101 - 200, 201 - 300, 301 - 400, 401 - 500

501. Chunkymonkey89
502. Madaboutnaya
503. Joy Domingo Mallapre
504. Gleexoxo15
505. Day Kim
506. Brittanyfanforever
507. Clea.aelc
508. Botswana41
509. AnneGleek13
510. Bogi05
511. Phcbuns95
512. BrittanaIsMyOTP
513. ♪ ♫ TaeInTheSky ♫ ♪
514. Lucyhalelove
515. Brittanalover123
516. KeepCalmAndThrowACupcake
517. Marinaheartslea
518. MarsBar24
519. The quick lover
520. Myers1978
521. Gleewikiyaywoot
522. JOSHgleefan
523. Nayaholic4ever
524. Lea99
525. AmbushHunter
526. KaidanLegion
527. MarauderingGleek
528. That-glee-lover44
529. ~I'm a barbie girl,in a pannda world~♥diANNA♥
530. Gleek2001
531. GleeFan37
532. Designer416
533. ♥ ♥ IJustLoveKlaine ♥ ♥
534. Charlie75
535. Asian Persuasion ;D
536. MerciLeon
537. Mexicanthirdeye
538. CloveFoxface
539. PortugueseNayaholic
540. ItAllRevolvesAroundKlaine
541. Khaoula
542. Vidapelin
543. Irenebrittana
544. Ebwhite2014
545. MMStar2246
546. JanuaryGirlz
547. TickleMePinkLove
548. Klainerforever94
549. Mayne589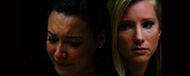 ♥
Featured Quotation Scene
♥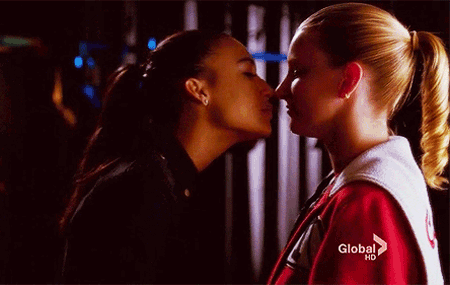 | | | |
| --- | --- | --- |
| " | Santana: You really are a genius, Brittany. And you're my best friend. | " |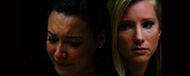 ♥
Brittana Cinema
♥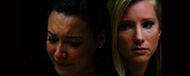 ♥
Brittana Images
♥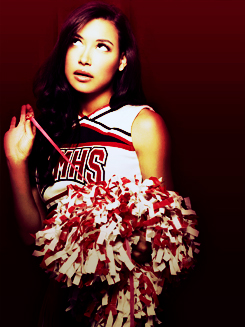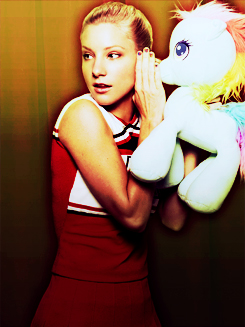 ♥♥♥♥♥♥♥♥♥♥♥♥♥♥♥♥♥♥♥♥♥♥♥♥♥♥♥♥♥♥♥♥♥♥♥♥♥♥♥♥♥♥♥♥♥♥♥♥♥♥♥♥♥♥♥♥♥♥
Complete - Rated K - T
♥♥♥♥♥♥♥♥♥♥♥♥♥♥♥♥♥♥♥♥♥♥♥♥♥♥♥♥♥♥♥♥♥♥♥♥♥♥♥♥♥♥♥♥♥♥♥♥♥♥♥♥♥♥♥♥♥♥♥

Rated K - T:
In-Progress
Mischances, Stances and Stolen Glances
Fifty First Times: Brittana Style
Completed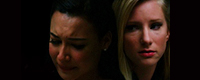 ♥
Brittana Templates
♥

{ { teambrittana } }

{ { brittanatuesday } }

{ { theperfecttwo } }

The Perfect

Two

{ { Brittanafans } }

{ { Brittanafan } }

{ { Heyafan } }

{ { Brittanaforever } }

| | |
| --- | --- |
| | This user will forever be a Brittana fan. |

{ { Brittanaotp } }

{ { sweetladykisses } }

{ { Sexisdating } }

{ { lovemesomebrittana } }

{ { brittanamarriage } }

{ { itsbrittanabitch } }

{ { LovesBrittana } }

{ { brittanasongbird } }

{ { stoptheviolence } }

{ { unicorns } }

{ { whoruntheworld? } }

{ { keepcalmbrittana } }

{ { brittanasoulmates } }

This user believes


Brittana


are soulmates.

{ { brittanalove } }

Sometimes it lasts in

love




{ { brittlovessan } }

{ { brittanabeginning } }

{ { brittanagirlfriends } }

{ { BrittanaSandwichRossi } }

{ { brittana } }

{ { holdonbrittana } }

{ { brittanaduets } }

{ { PenguinBrittana } }

This user wants a

penguin

Christmas.


{ { Brittango } }

{ { BrittanaFirstVday} }

{ { BrittanaTF } }

{ { BrittanaWFL } }

{ { BrittanaDance } }

{ { Brittana4Ever } }

{ {BrittanaGlances} }

{ { BrittanaIsLove } }

| | |
| --- | --- |
| | This user thinks Brittana is pure & true love and should be together for the rest of their lives...♥ |

{ {BrittanaLandslide} }

{ { BrittanaHugs } }

| | |
| --- | --- |
| | This user thinks Brittana hugs are so adorable ♥! |

{ {BrittanaFamily} }
{ { BrittanaDances } }

{ {BrittanaSmile} }

{ {BrittanaSNG} }

{ {Heyaotp} }

{ {BrittanaKisses} }

{ {BrittanaBack} }

| | |
| --- | --- |
| | This user needs Brittana to get back together now! |

 

{ {BrittanaHeart} }
{ {TAWTICD } }
{ {BrittanaHope} }

This user will always keep the hope alive for

Brittana <3




{ {BrittanaReal} }

This user knows

Brittana

will always be real.

{ {BrittanaOnly} }

This user does not want Bartie or Bram, or any of those other ships. Just

Brittana ♥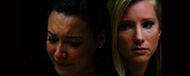 ♥
Brittana Wish List
♥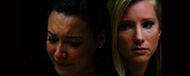 ♥
Brittana Based Songs
♥
Me Against The Music
Episode : Britney/Brittany
Info: As Santana accompany's Brittany to the dentist, they are both hallucinating as a result of an anaesthetic procedure which gave them both a fantasy about one another giving us a rendition of a Britney Spears and Madonna classic.(Lyrics) (Video)
Landslide
Episode: Sexy
Info: The song that started the whole angsty Brittana saga!! With the help of Ms Holiday, this beautiful heart wrenching song confirmed Santana's romantic feelings for Brittany, which confirmed or further confirmed our love for Brittana. (Lyrics) (Video)

Songbird
Episode: Rumours
Info: After breaking up with Artie, Brittany turned to Santana for support, where it allowed Santana to express her true feelings for Brittany in song privately. It showcased Santana's vulnerability as her true-self is revealed.(Lyrics) (Video)

Run The World (Girls)
Episode: Asian F
Info: Brittany runs for senior class president with Santana being her number one supporter and dances in a group number with her along with the rest of the cheerios and some glee club members. (Lyrics) (Video)

Rumour Has It / Someone Like You
Episode: Mash Off
Info: Sung with Mercedes, Santana's emotions are being depicted through the lyrics as her lesbian identity is starting to be exposed. In the video, Santana and Brittany gazes in sadness as their secret relationship begins to unravel. (Lyrics) (Video)

I Wanna Dance With Somebody (Who Loves Me)
Episode: Dance With Somebody
Info: They perform it as part of the assignment for Whitney Houston week. Brittany states afterwards that she thinks everyone is a good dancer, but likes dancing with Santana the most. (Lyrics)(Video)

Mine
Episode: The Break-Up
Info: After finding that her leaving for collage has taken a bad toll on Brittany, Santana serenates Brittany. All of her emtions is being poured out with each lyrics. (Lyrics) (Video )

The Scientist
Episode: The Break-Up
Info: Sung with the other main couples of the show. After facing the reality of their long distance relationship and made a decision about it, they sing it to express the pain of their break up since they are still in love with each other. (Lyrics) (Video )

There Are Worse Things I Could Do
Episode: Glease
Info: Santana sings this songs as apart of McKinley's Grease play on stage, however it is directed at Brittany who watching at the side of the stage. She is expressing that their break up has been sad for her too. (Lyrics) (Video )

Make No Mistake, She's Mine
Episode: Diva
Info: Santana and Trouthy Mouth both want Brittany, and fight against each other for her through song. (Lyrics) (Video)

Girl On Fire
Episode: Diva
Info: After being motivated by Brittany to chase her dreams and go to The Big Apple. Santana states once again that Brittany is a genius and starts singing this song; a montage of Brittany in McKinley and Santana heading to New York is shown. (Lyrics) (Video)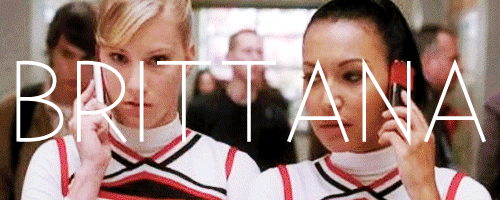 For a detailed overview of the locker scenes, click HERE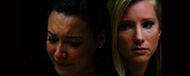 ♥
Featured Tumblr Post
♥
Brittana Is Forever <3  (Source)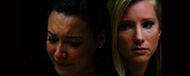 ♥
The Heya Community
♥
Sign your name if you ship Naya and Heather
 

Simple.PlanNER

 Surf's up dude 13:19, June 2, 2012 (UTC)