The Brittana Team
Comments

1k
1,510pages on
this wiki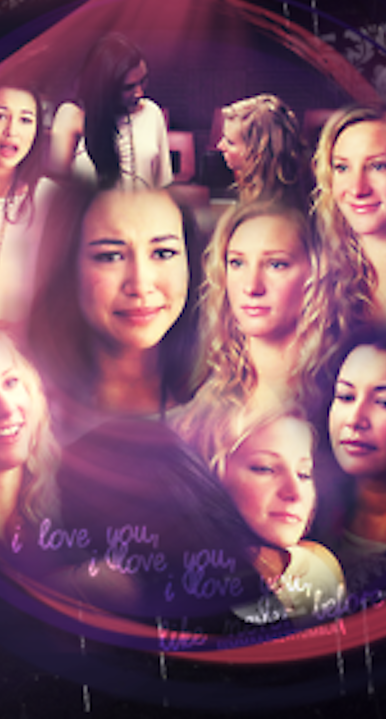 ---
Rules For This Team. Afores Santana Ends You
Don't go around spamming or disrespecting other ships' pages.
Don't delete anything that isn't yours.
Respect other people's point of view.
No spamming or inserting false information.
If you don't ship Brittana, please don't bash or vandalize this page.
You can't sign more than once.
No inappropriate pictures.
Any user that ships Brittana is allowed to sign.
Any other rules must be approved by an admin.

---

Welcome to the team dedicated to all of those amazing people who want Brittana (also known as Santitany) together and hate seeing Santana and Brittany so sad. They've made us laugh with brilliant and quirky one-liners they have provided and they have made us cry with the beautiful renditions of Songbird and Landslide and their heart stopping confessions of their love for one another. Only Brittany can bring out the soft and non-bitchy Santana while only Santana can expose Brittany's bright side and understand her ditzy one-liners and not diss her for it. They pour out so much emotion for each other with the most "I love you" being said on the show and are implied as soulmates (Rumours)
For a detailed overview, refer to the Brittany-Santana Relationship page.
Reasons Why They Belong Together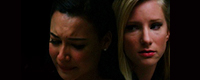 ♥
Reasons Why They Belong Together
♥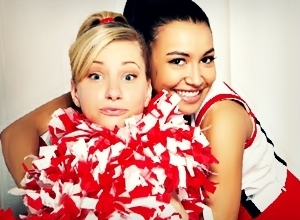 They complement each other nicely.
Both are on the Cheerios.
They both happen to be extremely attractive.
The chemistry is undeniable!
They are always doing cute things in the background.
Glee needs girl-love ;).
Brittany needs someone to protect her, and Santana needs some love.
They constantly sit together.
Santana always defends Brittany when needed.
Brittany always comforts Santana when needed.
They sound wonderful together (Me Against The Music).
They almost always wear their friendship bracelets.
They have matching backpacks, as seen in Original Song.
They said that they love each other numerous times.
Brittany brings out the non-bitchy Santana.
Santana brings out the smart Brittany.
Santana treats only Brittany with love and care.
They are very protective of one another.
They are in love and have been for a long time.
They always join clubs together i.e. Glee, Cheerios, Celebacy, Troubletones.
If Britt wins class Pres, Santana would make a very sexy First Lady.
Santana is grumpy and Brittany is cheerful, so they even each other out well.
Because Santana thinks that Brittany is a genius and always supports her, even when no one else does.
Santana thinks Brittany is a Unicorn.
Whenever Santana seems to be happy, Brittany is staring at her
Because Brittany is the best thing has ever been Santana's.
Because it was always Brittany the one who encouraged Santana to go to NY and chase her dreams.
Because they both said they would never cheat on eachother.
Because when it comes to someone else's education and future, Brittany says that they don't need to go to college. But when it comes to Santana's she even got her an schoolarship.
Because no matter what, they will always be eachother's best friends.
Santana thinks Brittany is the Unicorn.
Because even when people think Santana is a bad person, Brittany knows that she is not.
Because Brittany said that she loves Santana more than anyone else in this world and Santana said she will always love Brittany the most.
Because Lord Tubbs thinks Santana is purrrfect, so does Brittany.
Because Santana thinks that Brittany is beautiful, innocent and everything that is good in this "miserable and stinking world".
Because in her sophomore year, Santana used to sit in the backrow of the choir room and secretly watch Brittany, she counted the number of times Brittany smiled at her and died on the days that she didn't.
Because they are one of the few couples on the show who had a mature break-up.
Because Brad Falchuk ships them.
Because when Santana is with Brittany, she finally understands what people are talking about when they talk about love.
Because only Santana could help Brittany to get back on her feet in All or Nothing since no one undestands them better than eachother.
Because Brittany prefers and misses her sweet lady kisses.
Signatures

If you don't know how to sign, comment below and we will be more than happy to help.
Click Here To View Signatures: 1 - 100, 101 - 200, 201 - 300, 301 - 400
401. The Finchel Lover
402. Fabrevansandbrittanaendgame
403. Alinawyx
404. Lebanese
405. Brittana naya
406. Brittana4Ever
407. Brittanaismyidol
408. Aussie_500
409. ♥Count to three, hold your breath, make a wish♥.
410. Colferstreet
411. FinchelandBrittana4ever
412. LoveGleeLoveFinchel
413. Lucky27
414. Thagleek
415. Mysims
416. UnicornTears
417. Immagleek192
418. TGP-GEEK
419. PrinceKeShawn
420. Edopeltier
421. Ashlee_d
422. Candylol2
423. Faithful Finchel Lover
424. Jkaayy
425. FullyBrittana
426. DoubleBritts
427. BrittanaIsMyOTP
428. GleeBrittanaHeya
429. Brittanaislove16
430. Jayjayjayjay
431. Nayaddict
432. GleekBeth!
433. Brittsnixxyo
434. Jakelol
435. Sammyantha
436. SantanaL
437. Lilmaz18
438. Sweetgleek
439. Vitorvmb21
440. Mykurtanchelforever
441. Sibuna345
443. HermioneGleek
444. GabyMEL
445. Gleeeeek21
446. NewGleeki
447. HOAgleek4Ever
448. Darkflipper
449. Sibuna Forever
450. Kboy7
451. Afemp
452. Naya4eva
453. Queboosheck
454. Smooth CriminaL
455. Rodreaux88
456. Lilyshipsbrittana
457. PancakesFTW
458. QuickismyOTP
459. Gayerthanthefourthofjuly
460. I m p e r f e c t i o n   i s  b e a u t i f u l .
461. I love yellow, Coldplay and my name - Stephanie Byrne
462. CAlexandriaK
463. Cata GleeFan
464. Cutegleekybitch
465. Gleegurl98
466. JarleyFever92
467. KlaineLove1998
468. PrettyLittleLiars
469. HereforHorris
470. Ipodlover99
471. UKGleek800
472. OmgleeSarah
473. Monchele dozkaya
474. FinchelQuick Gleek
475. BevynHaylie 
476. Carman39
477. Graqwild
478. Brittany and Santana lover
479. megjfreedman
480. Lucia132377
481. FinchelGleeek4Ever
482. LoveQuinntana
483. Gleekforever1018
484. ~Xo MinniHowl (talk)
485. Espritducoeur
486. Jemmagleek
487. Indiery
488. Chip123
489. BeeBumble3
490. UnicornSB
491. Foggy3468
492. Blittany
493. Yutana
494. KlaineIsTotallyAwesome
495. PukHeya

Brittana Cinema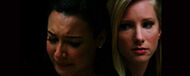 ♥
Brittana Cinema
♥
Featured Quotation Scene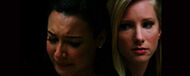 ♥
Featured Quotation Scene
♥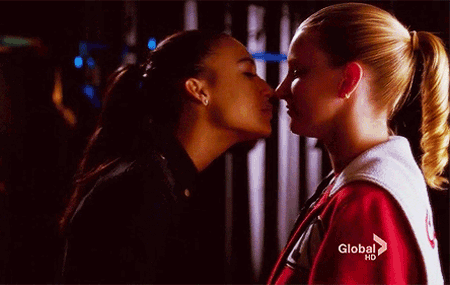 | | | |
| --- | --- | --- |
| " | Santana: You really are a genius, Brittany. And you're my best friend. | " |
Brittana Fanfictions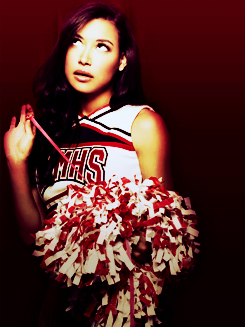 ♥♥♥♥♥♥♥♥♥♥♥♥♥♥♥♥♥♥♥♥♥♥♥♥♥♥♥♥♥♥♥♥♥♥♥♥♥♥♥♥♥♥♥♥♥♥♥♥♥♥♥♥♥♥♥♥♥♥
Complete - Rated K - T
♥♥♥♥♥♥♥♥♥♥♥♥♥♥♥♥♥♥♥♥♥♥♥♥♥♥♥♥♥♥♥♥♥♥♥♥♥♥♥♥♥♥♥♥♥♥♥♥♥♥♥♥♥♥♥♥♥♥♥

Rated K - T:
Roommates- In-Progress
Clockwork- In-Progress
Color- Completed
Mischances, Stances and Stolen Glances- In-Progress
Winner Winner Chicken Dinner- Completed
Memories of Yesterday- Complete
Fifty First Times: Brittana StyleIn-Progress
Second ChancesComplete
I Need a Medic- In-Progress
Brittana Templates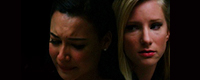 ♥
Brittana Templates
♥

{ { teambrittana } }

{ { brittanatuesday } }

{ { theperfecttwo } }

The Perfect

Two

{ { Brittanafans } }

{ { Brittanafan } }

{ { Heyafan } }

{ { Brittanaforever } }

| | |
| --- | --- |
| | This user will forever be a Brittana fan. |

{ { Brittanaotp } }

{ { sweetladykisses } }

{ { Sexisdating } }

{ { lovemesomebrittana } }

{ { brittanamarriage } }

{ { itsbrittanabitch } }

{ { LovesBrittana } }

{ { brittanasongbird } }

{ { stoptheviolence } }

{ { unicorns } }

{ { whoruntheworld? } }

{ { keepcalmbrittana } }

{ { brittanasoulmates } }

This user believes


Brittana


are soulmates.

{ { brittanalove } }

Sometimes it lasts in

love




{ { brittlovessan } }

{ { brittanabeginning } }

{ { brittanagirlfriends } }

{ { BrittanaSandwichRossi } }

{ { brittana } }

{ { holdonbrittana } }

{ { brittanaduets } }

{ { PenguinBrittana } }

This user wants a

penguin

Christmas.


{ { Brittango } }

{ { BrittanaFirstVday} }

{ { BrittanaTF } }

{ { BrittanaWFL } }

{ { BrittanaDance } }

{ { Brittana4Ever } }

{ {BrittanaGlances} }

{ { BrittanaIsLove } }

| | |
| --- | --- |
| | This user thinks Brittana is pure & true love and should be together for the rest of their lives...♥ |

{ {BrittanaLandslide} }

{ { BrittanaHugs } }

| | |
| --- | --- |
| | This user thinks Brittana hugs are so adorable ♥! |

{ {BrittanaFamily} }
{ { BrittanaDances } }

{ {BrittanaSmile} }

{ {BrittanaSNG} }

{ {Heyaotp} }

{ {BrittanaKisses} }

{ {BrittanaBack} }

| | |
| --- | --- |
| | This user needs Brittana to get back together now! |

 

{ {BrittanaHeart} }
{ {TAWTICD } }
Brittana Based Songs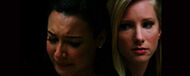 ♥
Brittana Based Songs
♥
Me Against The Music
Episode : Britney/Brittany
Info: As Santana accompany's Brittany to the dentist, they are both hallucinating as a result of an anaesthetic procedure which gave them both a fantasy about one another giving us a rendition of a Britney Spears and Madonna classic.(Lyrics) (Video)
Landslide
Episode: Sexy
Info: The song that started the whole angsty Brittana saga!! With the help of Ms Holiday, this beautiful heart wrenching song confirmed Santana's romantic feelings for Brittany, which confirmed or further confirmed our love for Brittana. (Lyrics) (Video)

Songbird
Episode: Rumours
Info: After breaking up with Artie, Brittany turned to Santana for support, where it allowed Santana to express her true feelings for Brittany in song privately. It showcased Santana's vulnerability as her true-self is revealed.(Lyrics) (Video)

Run The World (Girls)
Episode: Asian F
Info: Brittany runs for senior class president with Santana being her number one supporter and dances in a group number with her along with the rest of the cheerios and some glee club members. (Lyrics) (Video)

Rumour Has It / Someone Like You
Episode: Mash Off
Info: Sung with Mercedes, Santana's emotions are being depicted through the lyrics as her lesbian identity is starting to be exposed. In the video, Santana and Brittany gazes in sadness as their secret relationship begins to unravel. (Lyrics) (Video)

I Wanna Dance With Somebody (Who Loves Me)
Episode: Dance With Somebody
Info: They perform it as part of the assignment for Whitney Houston week. Brittany states afterwards that she thinks everyone is a good dancer, but likes dancing with Santana the most. (Lyrics)(Video)

Mine
Episode: The Break-Up
Info: After finding that her leaving for collage has taken a bad toll on Brittany, Santana serenates Brittany. All of her emtions is being poured out with each lyrics. (Lyrics) (Video )

The Scientist
Episode: The Break-Up
Info: Sung with the other main couples of the show. After facing the reality of their long distance relationship and made a decision about it, they sing it to express the pain of their break up since they are still in love with each other. (Lyrics) (Video )

There Are Worse Things I Could Do
Episode: Glease
Info: Santana sings this songs as apart of McKinley's Grease play on stage, however it is directed at Brittany who watching at the side of the stage. She is expressing that their break up has been sad for her too. (Lyrics) (Video )

Make No Mistake, She's Mine
Episode: Diva
Info: Santana and Trouthy Mouth both want Brittany, and fight against each other for her through song. (Lyrics) (Video)

Girl On Fire
Episode: Diva
Info: After being motivated by Brittany to chase her dreams and go to The Big Apple. Santana states once again that Brittany is a genius and starts singing this song; a montage of Brittany in McKinley and Santana heading to New York is shown. (Lyrics) (Video)

Gallery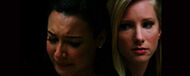 ♥
Gallery
♥


Brittana Wish List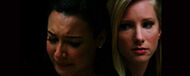 ♥
Brittana Wish List
♥
The Brittana Chronicles

For a detailed overview of the locker scenes, click HERE
Featured Tumblr Post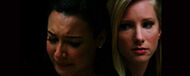 ♥ Featured Tumblr Post ♥
Brittana :'( <3  (Source)
The HeYa Community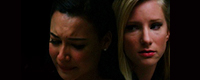 ♥
The HeYa Community
♥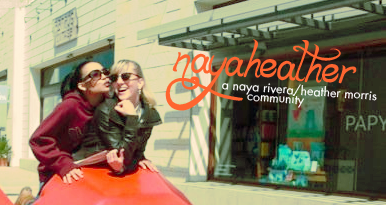 Sign your name if you ship Naya and Heather
 

Simple.PlanNER

 Surf's up dude 13:19, June 2, 2012 (UTC)