Ad blocker interference detected!
Wikia is a free-to-use site that makes money from advertising. We have a modified experience for viewers using ad blockers

Wikia is not accessible if you've made further modifications. Remove the custom ad blocker rule(s) and the page will load as expected.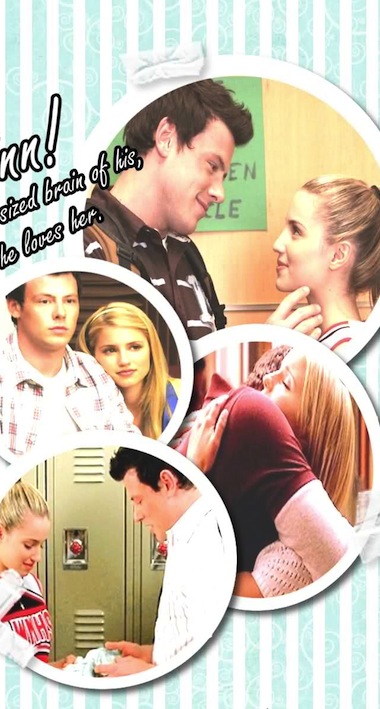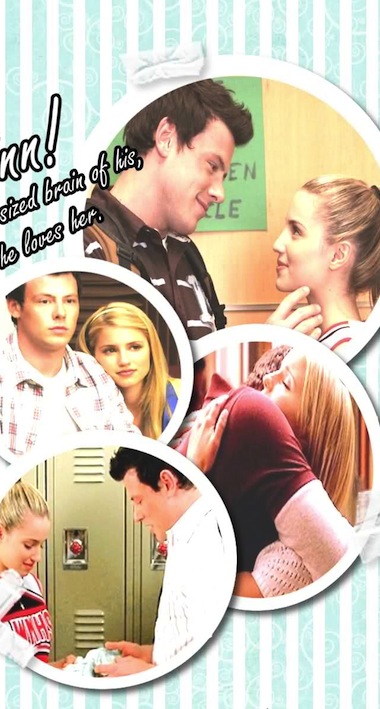 ♦ ♣ ♥ ♠ FABSONLAND Rules ♦ ♣ ♥

♠
Do not go around spamming other ships' pages.
Respect other people's point of view.
Stay on your own team page if you don't have anything nice to say about Fabson/Fuinn.
Appreciate everything on this team.
Dont use innapropiate language.

Please abide by these rules to keep the wiki a happy and safe place for all Gleeks to enjoy!
WE ARE ALL ONE BIG HAPPY FAMILY!
♦ Overview

♦
Well, RIB may have dashed our dreams, but, we will stay strong and hope for the best.
The couple are commonly called Fuinn (Finn/Quinn) or Fabson (Fabray/Hudson). People who like this couple are known as Fuinnjas. Refer to the Quinn-Finn Relationship page for a detailed overview of the trials and triumphs of their relationship.
==
♣

Why we love FABSON/FUINN

♣
==
They were each others' first loves.
They have amazing chemistry.
They look amazing together.
They defended each other.
They love each other for who they really are (Finn seeing her Lucy picture made him love her even more; Quinn seeing Finn handle the situation regarding the half-time show, then remind her of her strengths and bring them out reminded her of why she loved him).
They have faced the most adversities out of all the Glee couples and still came out on top.
They never got over each other after they broke up, and showed numerous signs that they still cared for and had feelings for each other (Looks across the hallway, Finn's voiceovers and how Finn was very worried about Quinn when she went into labor even though he knew it wasn't his baby).
Finn was the only guy Quinn ever professed her love to, and Finn loves her too.
Quinn was proud to have Finn as her boyfriend and she told him so, twice.
They experienced fireworks while they were kissing (from a mere peck too, imagine how they would have felt from a more passionate kiss).
The glee club kids were there to support them together, as a couple, when they were having a rough time with the pregnancy scandal, even the individuals who other are parts of other ships for Finn and Quinn.
Finn said Quinn was the most beautiful girl he has ever seen in his life.
Although Finn broke up with Quinn, he stated that he still loves her, and he doubts that he will ever stop having feelings for her.
Finn gave her his baby blanket; it was the only thing he had left from his father.
♥ Loyal FABSON/FUINN shippers/Fuinnjas sign here ♥

Smileyland 123 (Ⓘ Ⓕⓞⓤⓝⓓ Ⓝⓔⓜⓞ!)
CRAZY DOESN'T EVEN BEGIN TO COVER IT

--

I wonder what you're doing...

I wonder if you doubt it...

I wonder how we used to ever go so long without it

Never Trust a Pretty Girl With a Ugly Secret 16:27, September 12, 2011 (UTC)
ZoeyCheerXO :)
CeceLopez100000113:22, ~ Fuinnja's will hurt you!

SamcedesandKlaineForever or Nemo :D
♠

Couples who do not conflict with FABSON

♠
♦ FABSON Dictionary/Fuinncabulary

♦
Feel free to add more words to the already extensive (and growing) Fuinncabulary.
Fuinn: The couple name for Finn and Quinn. "Fuinn is so awesome it even rhymes with win."
Fuinncabulary: All the words in the Fuinnglish language. "I want to be a Fuinnja master and learn all the words there are in the Fuinncabulary." 2. A measure of how many words one knows in the Fuinnglish language. "My Fuinncabulary is not very strong, I only know two words."
Fuinneral: The term used strictly to define the breakup between Finn and Quinn in the Glee episode Funeral. "Did you see the Fuinneral? I refuse to believe they are over, just look at how much those two have been through together!"
Fuinnfiction: Any fiction involving Finn and Quinn as the core couple. "Oh my gosh, I read this Fuinnfiction just now and it blew my mind away."
Fuinnglish: The official language spoken by Fuinnjas all around the world. "I wish I could speak in Fuinnglish, I feel so left out here."
Fuinnja: The name used to define someone who ships hardcore likes the pairing of Finn and Quinn. The term is derived from how all Fuinn moments are either subtle, catch one by surprise or overwhelm by sheer volume - all of these being qualities of a ninja. "This wiki page is the base of operations for the Fuinnja squad."
Fuinnography: The name used to define any visual imagery (videos, pictures etc.) involving the pairing of Finn and Quinn. "Have you seen all this Fuinnography? It's so steamy it hurts my eyes."
Fuinntastic: A word used to describe how amazing the pairing of Finn and Quinn or anything related to the couple are. "I don't know how to describe how awesome that Fuinn moment was just now...it was so...Fuinntastic."
♥

FABSON Song Wish List

♥
Credit goes to LovesMeSomeKurt and SariahOS from the Samcedes Team for letting us use their awesome idea.
Feel free to add any songs you wish for this Fuinntastic couple to sing on the show (Solos, Duets or Fabson numbers with other Glee club members)
Finn:
| | |
| --- | --- |
| Air Supply - All Out of Love | They never got over each other (And may never be over each other), and it's likely they will miss being around each other due to their probable lack of interaction post S2. Quinn genuinely loved Finn and took their relationship seriously to the point that she prioritised their relationship above everything else. Finn realises this and decides to act on his ever-lingering feelings for her he could sing this song. |
| Athlete - Second Hand Stores | This song sort of outlines what Finn and Quinn have been through while they were together. |
| Backstreet Boys - Climbing the Walls(Rock version) | Even though he is with someone else, he will always have feelings for Quinn. When if things do not work out in his current relationship and/or he misses being with Quinn (which he would) he will probably want to "jump ship," however Finn and Quinn have many unresolved feelings they would need to take care of, and Finn would "climb the walls" to be with her. |
| Chris Brown - With You | Finn sings this song because he could always be together with Quinn. |
| Daughtry - It's Not Over | Things are still not over between Finn and Quinn considering everything they've been through, and when if the time comes when Finn wants to fix everything and start over this would be a great song. |
| Journey - She Makes Me (Feel Alright) | Because Finn tends to be at his best when he is with Quinn, and Quinn tries her best to make Finn feel good about himself (More S2 than S1 because of Quinn's pregnancy hormones). |
| Linkin Park - What I've Done | When If Finn realises the mistakes he has made during his relationship with Quinn and how much he hurt her by his interactions with Rachel, he would feel terrible and he can sing this song as a way of expressing those feelings. |
| NSYNC - This I Promise You | Another song Finn can sing when if he tries to win Quinn back. |
| Adam Lambert - Whataya Want From Me? | Finn tries to win Quinn back, but she refuses to get back together with him due to the extent of her heartbreak, he can sing this sing to express his guilt and how badly he wants to make things work with her this time around because of how much she means to him. |

Quinn:

Fabson/Fuinn:
| | |
| --- | --- |
| Backstreet Boys - Downpour | Metaphorically speaking it's the perfect song. If Finn and Quinn were both in relationships with different people and realise they were meant to be with each other not the person they're currently with, and they miss being together (Hence "I wanna feel the rain again") they would sing this. And yes, this is a reference to Drizzle, something clearly exclusive to this couple. Also, they are the only couple in the show who brought on waterworks as a couple (Both Finn and Quinn cried). |
| Backstreet Boys - Incomplete | Finn can sing this because his current relationship would force him to avoid any interaction with Quinn but he can't do that because Quinn was a big part of his life and he feels incomplete without her. Quinn can sing this because she will try to get over Finn but she can't because she loves him too much and feels incomplete without him. They can both sing this if they share the same feeling of being incomplete without each other. |
| Owl City - The Saltwater Room | "Can we be in love again?" seems to sum up the reasoning pretty well. |
| Ricky Martin & Madonna - Be Careful (Cuidado Con Mi Corazon) | Possible make up song and bonus points from Will Schuester for part of the song having Spanish lyrics. |
| Savage Garden - Truly Madly Deeply | They were truly madly deeply in love with each other at one point. Another song which can be explained by "Can we be in love again?" |

Other (Fabson/Fuinn related numbers with other Glee club members):
Usher (ft. Pitbull) - DJ Got Us Fallin' in Love




Sung by Finn & Artie (Dancing by Mike)

This song can be sung when Finn gets to interact with Quinn again and he still has strong feelings for her, with Quinn feeling the same way.
Danity Kane - Damaged




Sung by The Unholy Trinity

When if Finn's current relationship fails and he wants to get back with Quinn, the trio would sing this song to him because of how Quinn felt as a result of Finn's actions, and if he really loves her and wants her back he needs to fix everything first.
Eruption - One Way Ticket




Sung by Quinn, Santana, Brittany, Mercedes & Lauren

After the relationship drama in Season 2, Quinn will have trouble moving on. But with four friends who have strong personalities to help her and who also have past problems of their own, Quinn and her four friends can help her sing this song, to help Quinn as well as themselves move on from their past lives and have a better future (and this five girl relationship seriously needs to be explored). Quinn could also use this song to tell Finn that she is moving on and is not going to let him hurt her anymore, possibly making him feel bad about his actions and try to win her back.
♥ FABSON Studio

♥
Fabson Gallery:
♠

FABSON Quotations

♠
"

Here. It's my gee-gee. This is the baby blanket my dad got me the day I was born. It was the only thin g I had to remember him by. I used to cry without it. I took it everywhere with me. So it's a little dirty. But I want our baby to have it. I'm going to do everything I can to be a good father.

"

—Finn to Quinn, Preggers
"

Finn's a good guy. He loves me.

"

—Quinn to her father, Ballad
"

Oh, I trust you. I just don't trust her.

"

—Quinn to Finn, Rumours
"

I love being here, and I wanna win, but my relationship comes first. I'm sorry but Finn, if you wanna be with me, no more songs with her.

"

—Quinn to New Directions, Rumours
"

Don't you think it's a little inappropriate for you to be singing a love song to my guy?

"

—Quinn to Rachel, Rumours
"

Finn:Tell me you don't wanna kiss me right now.
Quinn:I can't do this.

"

—Silly Love Songs
"

You dont need Cheerios to be cool.

"

—Finn to Quinn, The Sue Sylvester Bowl Shuffle
"

I know you. You're better than you think.

"

—Finn to Quinn, The Sue Sylvester Bowl Shuffle
"

Quinn:Let us make a compromise: You quitting Glee Club and I let you touch my breast.
Finn:Under the shirt?
Quinn:Over the bra.

"

—Finn and Quinn, Showmance
"

Finn:But nothing's gonna happen, cause I only wanna be with you.
Quinn:It's okay, thank you, for being so honest to me.
Finn:I love you Quinn.
Quinn:I love you too.

"

—Quinn and Finn, Hairagrophy
"

I came up with the best baby name of all-time: Drizzle.

"

—Finn to Quinn, Throwdown
"

I can't be in the same room with her, without weeping like a little girl.

"

—Finn to Will about Quinn, Sectionals
"

You were amazing this week, not only on field...reminded me of why I loved you.

"

—Quinn to Finn, The Sue Sylvester Bowl Shuffle
"

I just want somebody to love me.

"

—Quinn to Santana and Brittany, New York
"

I'm sorry Quinn I-I still love you.

"

—Finn while Quinn walks off his car, Funeral
"

Can we be in love again?

"

—Quinn to Finn, Hairography.
♦

FABSON Cinema

♦
00:00

Glee Cast - I Don't Want To Know (Glee Cast Version)

Fleetwood Mac - I Don't Want to Know:
It is Finn and Quinn's only duet together in the entire show so far. It is sung during Rumours when Quinn and Finn are going through a rough patch. Their relationship still survives the episode.

02:34

Finn and Quinn He Said She Said

He Said She Said:
A fanvid by 48TDub.Visit the maker's channel - 48TDub - for more Fuinn videos.

00:35

F&Q - Illuminated (2x11 vidlet)

Illuminated:
A short vidlet by aBeautifulSong.Visit the maker's channel - aBeautifulSong - for more of their videos.

02:00

Finn&Quinn Out of My League

Out Of My League:
A fanvid by our very own Sunshine-Supergirl. Visit her channel - CauseChemicalsReact - for more of her videos
♣

FABSONLAND Armory

♣
If an anon/user is seen attacking the best pair in the world and you wish to fight back, arm yourself with these and send the enemy fleeing with their tail between their legs.

Phrases To Use:
Fuinn rocks, you just don't wanna accept it
You love Fuinn, but you haven't thought about it
Go to your OTP page
Cool story bro, please don't tell it again
Fuinn is the best, period. End of discussion
If you don't have anything good to say, don't say anything at all
Please, just let us Ship what we want to Ship.
Pics To Use:

[ [File:No.png] ] (No Spaces)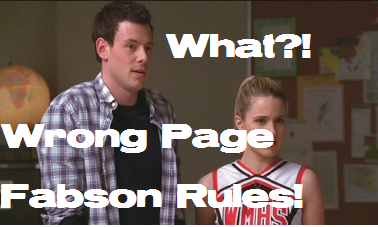 [ [File:The Fabson Team.png] ] (No Spaces)
♥ FABSON Sites ♥
tumblr

Links
(For those of you who also like St. Berry, this is for you)
twitter

Links
Other Links
♠

FABSON/FUINN Templates

♠
Feel free to use these templates, the code for each one is shown next to it. However, the spaces need to be removed in order for the template to work.
{ { Fuinnfan } }

| | |
| --- | --- |
| | This user is a huge Fuinn fan. |

{ { Fuinnfans } }
{ { fabsonotp } }
{ { LovesFuinn } }