Welcome to the official Glee Wiki page in support of the relationship between Puck and Lauren. If you ship this awesome, stereotype-destroying romance between these two badasses, sign up now!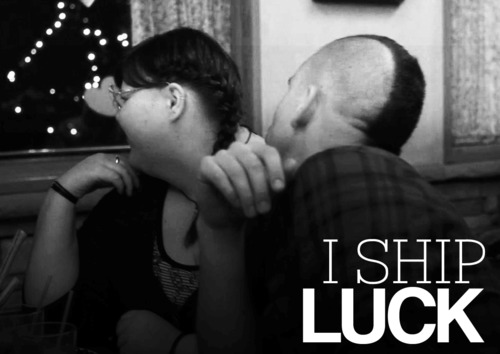 "I spell woman Z-I-Z-E-S, and I need to be wooed. You understand me? Wooed."
Rules and Regulations
Respect the views of other people; even if their arguments really aren't that great.
Do not spam. Nobody likes a spammer.
Do not delete anything that you didn't post yourself.
Do not instigate any ship wars. It makes you seem desperate for the continuation of your own shipping preference.

If this template applies to you, you belong on this page. Feel free to look around, view some videos, enjoy some pictures and comment on the love that is Pizes.
Gleeks That Support Pizes

★

Jgal12

★

Happy days are here again! Come and talk to me!

Bartie+Finchel+Flamotta+Brittana+Tike+Samchel+Barole=My Life!
Fanfiction
Looking for something good to read? Look no further. Lose yourself in the words of some fellow Pizes lovers.
Additionally, there is a Fanfiction.net community dedicated to Pizes stories. This can be found here.
Please feel free to add any other Pizes-related stories you may find.
Quotations
"

We all know I'm not the smartest guy in the world. But there are two lessons I learned the hard way. One: Never punch a cop. The other one? You can't choose love. Love chooses you. I mean, I could have any girl I wanted. But here I am in the middle of geometry or English or something and the only girl I've got my eye on is a whole lotta woman.

"

—Puck about Lauren, Silly Love Songs
"

Maybe it's because she's constantly insulting me like my mom. Maybe I just dig a chick with curves.

"
"

Can I touch your knockers now?

"
"

Do dudes ever get erections when they wrestle with you?

"
"

Here are my conditions: a carton of Cadbury eggs - good luck finding them, they're not in season - and I want seven minutes in heaven with you.

"

— Lauren to Puck, Special Education
The Badass Cinema
Sit back and enjoy this collection of short film clips focusing on Pizes. This cinema was put together for the Pizesians, by the Pizesians.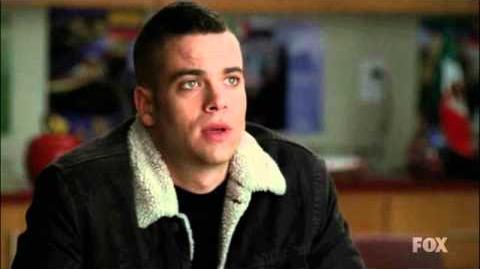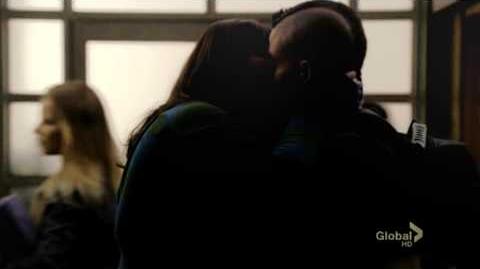 The Badass Gallery
A collection of photos showing off our favourite badass pairing. Feel free to add pictures to the gallery.
The Badass Quirks