Ad blocker interference detected!
Wikia is a free-to-use site that makes money from advertising. We have a modified experience for viewers using ad blockers

Wikia is not accessible if you've made further modifications. Remove the custom ad blocker rule(s) and the page will load as expected.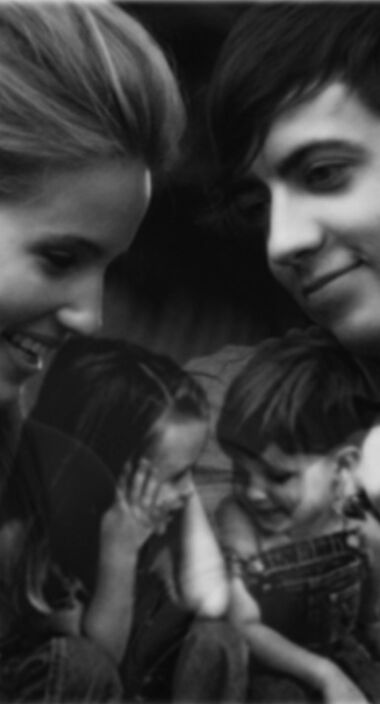 This team is dedicated to those who support Quartie, also known as Quinn Fabray and Artie Abrams.
Reasons To Ship Quartie:
Artie picked Quinn as his duet partner in Ballad.
Quinn put her hand on Artie's shoulder while he sang Dream a Little Dream, after she saw Artie was sad about Tina dancing with Mike.
Quinn said it's "a real Christmas miracle" when Artie used for the first time his ReWalk.
When Quinn 'disappeared' from the glee club in The Purple Piano Project, Artie said that "It's sad. I miss her".
Quinn's face is shown while Artie thanks everybody about the West Side Story play.
Quinn "protected" Artie in the dodgeball competition during the Hit Me With Your Best Shot/One Way Or Another performance.
They look at each other during the Blue Christmas performance.
Artie was the first person to help Quinn after her accident.
Artie convinced Quinn to climb the 'steepest ramp in Lima' at Mckinley High.
They spent their own Ditch Day in a skate park for disabled kids.
Sang two duets with each other in the same episode - I'm Still Standing and Up Up Up.
Quinn puts her head on Artie's shoulder during the I'll Remember performance.
If Artie wasn't in his wheelchair and he didn't give his encouragement and support, Quinn would be never able to walk again, as Rory said in Glee, Actually.
Both Kevin McHale and Dianna Agron wanted their characters to date each other in Season 3.
Quartie Royalty
There is no royalty aboard this ship. If you are one of those special few who loves Quartie, please feel as welcome as everyone else.
Rules Of This Team

You HAVE TO have an account, OR, if you are an anon, you MUST link to your Special Contributions page.
No spamming or inserting false information.
If you don't ship Quartie, please go on a different page; please do not bash or vandalize this page.
You mustn't sign more than once.
Quartian Signatures
Click here to view the first 100 signatures
101. Gleebee
102. Eve21
103. Quartie
104. Sally so clumsy
105.

The proof is in the Pudding
106. SlusheeFacial
107. LeonGleek102
108. AmaxA
109. Gleek4089
110. SamcedesGoingforthewin
111. Mirlo
112. UnholyTrinity
113. Djulienr
114. Emi1118
115. KlaineLover155
116. QuinnPuckLover145
117. Gleek090892
118. Nico blue
119. MitchieLoveXoXo123
120. Ohiogleek1
121. Pjo06
122. Finchel4TheWin
123. Drewparker64
124. Sugarandbrittanyfan
125. Gleekyhorsegirl
126. IHasTroutyMouth
127. Cali447
128. QuickFTW93
129. St. Berry fan
130. Hazelshade
131. Lambor50
132. Gliebe
133. FinchelQuickBritannaSamcedes
134. User:Orla Kelly
135. Letmebeyourstar
136. Jgal12
137. Karatekid1018
138. Midhatz
139. Alexk103
140. AKlainer24
141. ImmaGleekOfGlee
142. Benji3
143. BloodAndy
144. Djulienr
145. LovesMeSomeKurt
146. Kurt&BlaineForever
147. Bartie4eva♥
148. ✌I'm QuinnieKlaine✌
149. Once a Warbler always a Warbler - Layla Gleek
150. Gleelovessquares
151. FabrevansRocks
152. AllLimaHeights
153. Finchel_will_marry_someday
154. AllLimaHeights
155. Geoff109
156. Gleekgirljerks
157. Hpottergleek
158. RachelFreakingBerry
159. Gleek4life353 I loved you then and I love you now
160.DizzyAshGleek
161. DoubleDdog09 Whatcha Doing On Your Back? AAAH You Should Be Dancin! YEAH!
162. Gleek&Proud
163. GlenGleek
164.♫♪ I took My Baby On A Saturday Bang ♪♫
165. blissy1997
166. Karekarekid
167. ★FAITH.HOPE.TRUST★
168. Rory sugar123
169. You're a very pretty girl, Quinn - But you're a lot more than that
170. UK1
171. Cat5sparkles
172. QuicksamcedesFTW!!
173. Deficits
174. Dashingasianguy
175. Brittanalovers
176. Ilovesebastiansmythe
177. ♥Count to three, hold your breath, make a wish♥.
178. DrewlovesKuinn
179. Analia1804
180. Nonametothinkof
181. 4dekaherz
182. Samtinafreak101
183. Wanky
184. Samchel fan
185. Quinndependence98
186. NewGleeki
187. GleeDegrassi
188. Faithful Finchel Lover
189. GleeGal
190. KISSwift
191. I m p e r f e c t i o n   i s  b e a u t i f u l .
192. Gleekgirllosersam
193. Gleekforever1018
194. Lucia132377
195. KiraGleek
196. Dazaruz
196. AnneGleek13
197. Bogi05
198. ~I'm a barbie girl,in a pannda world~♥diANNA♥
199. FABERRITTANA♥HEYACHELE
200. MyReflection
201. Klinchel
202. Samcedes2000
203. CatalinaSw33t
204. Thanasis Fabray

Quartie Fanfiction
| | | |
| --- | --- | --- |
| Title | Summary | Genre |
| By Chance or As Fate Would Have It | Quinn's looking for change in her routine when she runs into a recently dumped Artie. | Friendship/Romance |
| All My Dreams | Artie decides to take the advice he was offered when he was 8 and starts a journal. He'll probably write in it every couple of days...or more, if he feels like it. | Spiritual/Humor |
| The Smile On Your Face | Companion piece to "All My Dreams." Quartie goodness, from Quinn's point of view. | Romance/Humor |
| Beauty and the Geek | "Tale as old as time, song as old as rhyme..." A glimpse into the blossoming relationship started in my previous story Lean on Me. | Friendship/Romance> |
| Daughters | Artie loves his family. He wouldn't change anything about it. Except the fact that his daughters are growing up. When his and Quinn's oldest gets a boyfriend, is where he wishes he had a life remote control the most. | Family/Romance |
| Little Blessings | Quinn, Artie, and Avery are perfectly happy with their little family, but something is missing. Part of the Averyverse. Chronicles their attempts at having another child. | Family/Romance |
| Sweet Home California | It had been Quinn's dream to move to California and the rest had followed suit. Quinn journal story. | Romance/Friendship |
| Never Knew This Dream Of Mine | Both Quinn and Artie started the year off with all their dreams finally coming true, or at least that's what they believed. | Romance/Friendship |
| Knight In Shining Armour | This summer Artie is feeling pretty low, but an unexpected connection with someone might lead him to getting out of a tangle of problems. | Romance/Angst |
| Impossible To Deny | The students of McKinley get paired for prom via an online survey. | Romance/Humor |
| A Gleeful Collection | A one-stop shop for all GLEE one-shots of multi characters and pairs. Latest piece: Blind Date: Kurt and Mercedes decide it's time to medle in their friends love lives written for High School Bingo and being posted for the 2011 Quartie Fic-A-Thon. | Romance/Humor |
| Mama Who Bore Me | Will is excited about performing on the Mother's day event...but apparently the kids are not. They all seem to have mom issues. The past of many of the glee club members is back, but...for good? | Friendship/Romance |
| Unnoticed | The beautiful head cheerleader and the school's resident geek didn't always notice each other, but once they did...there was no going back. The story of how Quinn Fabray and Artie Abrams came to be. | Friendship/Romance |
| The Monster Mash | It's October at McKinley, and Quinn decides that she and the glee club are gonna get in the spirit and have a Halloween Party! | Romance/Humor |
| Lean On Me | Post Sectionals. "When you're not strong. And I'll be your friend. I'll help you carry on." | Friendship/Family |
| A Whole New Direction | Picking her name out of the hat was probably the best thing fate ever gave him. | Romance/Friendship |
| | First year College Quartie/Puckleberry Fic. Good Partie and Faberry interactions too. | Romance/Friendship |
Featured Quartie Video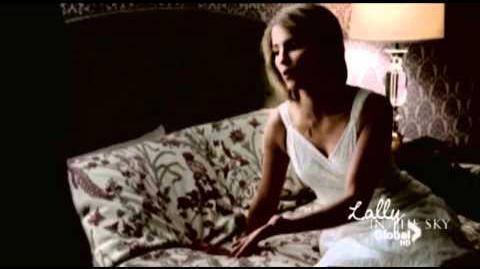 The Quartie Moments
Gallery:
Featured Quartie Quote
"

Quinn: My... arms...

Arite: ...are like iron! Come on, you can do it!

"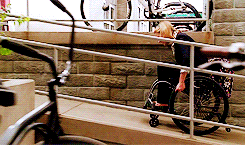 Featured Tumblr Post
A real shooting happens at McKinley High, and Artie is among the victims. Santana travels to New Haven to deliver the news to Quinn. All former glee club members return to Lima to mourn the loss of their friend, and Santana discovers a video for Quinn on his phone that he took while hiding from the shooter.
Templates
{ { Quartiefan } }

{ { LovesQuartie } }

{ { Quartiefans } }
{ { Quartieotp } }
{ { QuartieShipper } }
{ { QuartieFate } }
{ { needsquartie } }
{ { demandsquartie } }
{ { quartiemoments } }
{ { quartie } }
{ { QuartieFriendship } }
{ { QuartieMoreDuets } }
{ { QuinnSeason3 } }
{ { Kevannafan } }
{ { EpicRomanceQuartie } }