Ad blocker interference detected!
Wikia is a free-to-use site that makes money from advertising. We have a modified experience for viewers using ad blockers

Wikia is not accessible if you've made further modifications. Remove the custom ad blocker rule(s) and the page will load as expected.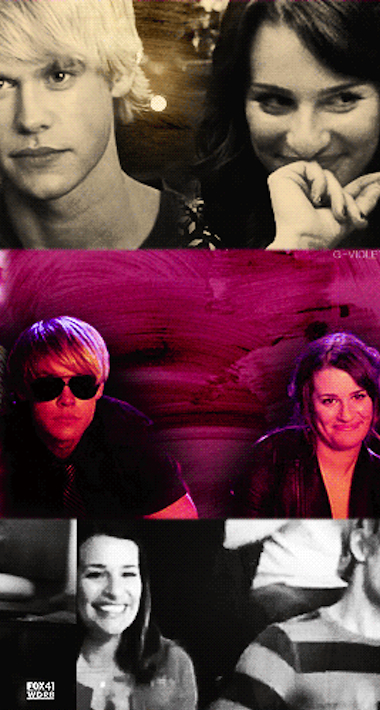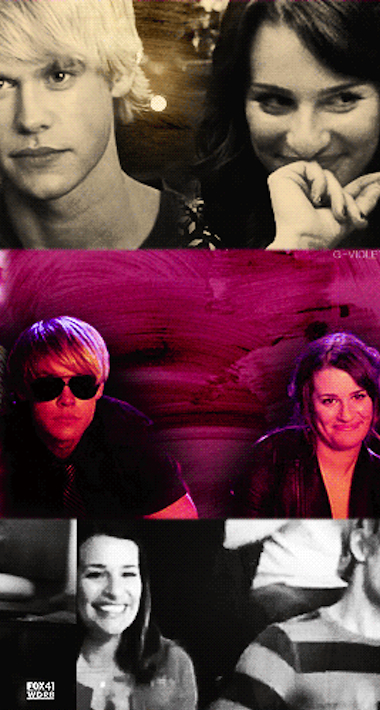 This is a team dedicated to those who love the idea of Sam and Rachel being together.
---
Rules Of This Team

No one may come on to this page and say "Sam is gay!" or "Rachel belongs with Finn." If you don't have anything positive to say about Samchel, goodbye!
No inappropriate pictures!
If you convert to Finchel, Quam, Samtana, Puckleberry, etc. to the point where you no longer ship Samchel, remember to take your name off the list.
Do not spam.
Don't put anyone else down for sharing their opinion on what should happen; everyone is allowed to express their own views.
No one is wrong. Everyone has their own opinions.
Samchelites Signatures
You like HER more than ME! She's BLOND and AWESOME and SO SMART! ADMIT IT! Just ADMIT IT! NO KISS ME! The wisdom of a Weepy Hysterical Drunk.

-

-

I want my kids to be able to look back at these books and see who I was, make them proud — not the bastard one I'm carrying now, of course — the ones I'll have when I'm married and ready [Quinn Fabray the best glee character]
23Ab Mil GO TEAM SAMCHEL I <3 U 2

"I'm through excepting limits,

cause someone says there so,

Some things I cannot change,

But till I try, I'll never know!" 04:47, January 22, 2012 (UTC)

Wicked.Renthead-Gleek

I'm Never Saying Goodbye to You

13:52, January 22, 2012 (UTC)

Once

a

Warbler

always

a

Warbler

-

Layla Gleek

21:35, March 11, 2012 (UTC)
You can own the Earth and still, All you'll own is Earth until, You can paint with all the colors of the wind.
Samchel Fanfiction
| | | |
| --- | --- | --- |
| Title | Summary | Genre |
| Hold Your Hand: Part One | It had been over two years since she had last seen Sam Evans; and now he was standing in her doorway, begging for her forgivness. | Romance/Family |
| Hold Your Hand: Part Two | The continuing story of Sam and Rachel Evans, their family, and their lives together. | Romance/Family |
| Dorks Like Us | How Disney classics and a non-Disney princess brought two people together. | Romance/Friendship |
| Twists and Turns | Sam and Rachel are assigned a Mash-Up from Mr Schuester, much to Finn and Quinn's disapproval. A sudden romance quirks a lot of unexpected twists and turns. Can they make their relationship work? Mid-Season 2 to AU. | Friendship/Romance |
| All These Labels | When Santana asked Rachel to distract Sam she had no idea what it would lead to. But it certainly surpassed her expectations and more. | Romance/Humor |
| Once More | "We will live the life of husband and wife even if it may not be in this lifetime. I will come back again and again until I get it right. I promise." A promise made centuries ago. That remained unfilled until now. | Romance/Supernatural |
| Something | Rachel is madly in-love with her high school sweetheart and nothing or no one could ever change that because when you're in love there isn't anything that can tear it down… right? | Romance/Friendship |
| Lies | Rachel Berry needed to get the portrait that would pay off her family debt, but her plan of sneaking in failed horribly. Now she is stuck faking amnesia and being someone's wife. How can she tell him that they aren't married without revealing her lie? | Romance/Drama |
| Restart | It's Sept. 2009, and Rachel doesn't have it easy at all. After a horrible day she she falls and hits her head. She wakes up and learns that it's 2012, her life is completely flipped for the better. Until the hot blond tries to convince her otherwise. | Romance |
| Everlasting Scars | Rachel Berry's past is a mystery to those around her. Sam Evans helps her reveal the truth of her life and the people in it. | Mystery/Romance |
| Undercover | CIA member Rachel Berry gets told she's going to be hunted down by an ancient terrorist group and is being sent to a small town in Ohio to start a different life, and go to high school. She has no one to turn to except her companion, Sam Evans. | Romance/Crime |
| Princess In Training | Rachel lived in the Mountainous Village of Lima when she was removed with nineteen other girls to live in an academy. There she will learn how to be a princess. Prince Evans will choose his princess after the christmas ball. | Fantasy/Romance |
| Navi | Rachel Berry falls for Sam... In a big way. But when drama happens in later chapters, will their friendship be ruined? | Romance/Horror |
| Finding a Voice | After all that Sam's been through over the course of one summer, his voice just won't come anymore. Rachel Berry just might be the only girl who can change that. | Romance/Hurt/Comfort |
| Scratch | She just sat there; Her eyes were glazed, out of focused; She slumped in her seat. She wasn't herself anymore. Can he save her from her downward spiral? or Will he succumb to his own depression too? | Romance/Hurt/Comfort |
| The Hummel Fake Plan To: Finchel's Epic Return | Kurt is sick and tired of Rachel being hung over Finn. So he creates a plan to 'help' her get back with Finn by giving her a Make over which would make guys want her and make Finn jealous... who would expect Sam whould be one of the guys who want her? | Humor/Romance |
| Dancing Across Time | Love happens in various stages during a lifetime. One can never know the exact time it starts, only when or after one has fallen. What could be. What should be. And what will be. These are the different stages in life in which Sam and Rachel fall in love. | Romance |
Featured Samchel Video
Gallery
Featured Samchel Quote
"

I know everyone's always making fun of your lips, but I think they're cute and worth weatherproofing.

"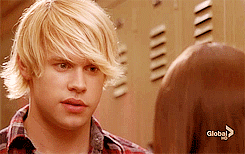 Featured Tumblr Post
Templates
To insert a Samchel template copy the coding without the spaces.
{ {Samchelfan} }
{ {Samchelotp} }

| | |
| --- | --- |
| | My OTP is Samchel |

{ {lovesSamchel} }
{ {Samchel} }

| | |
| --- | --- |
| | This user believes in Samchel |