Ad blocker interference detected!
Wikia is a free-to-use site that makes money from advertising. We have a modified experience for viewers using ad blockers

Wikia is not accessible if you've made further modifications. Remove the custom ad blocker rule(s) and the page will load as expected.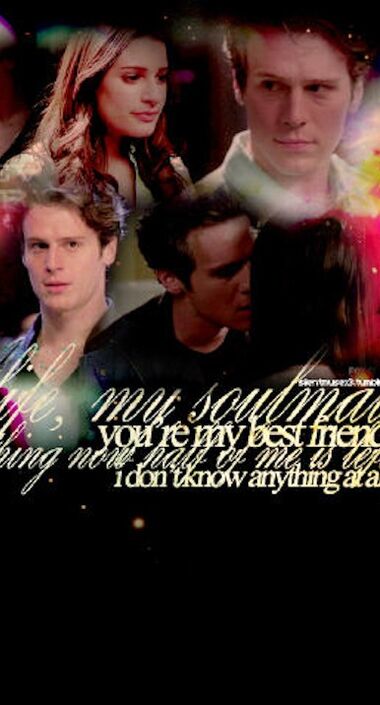 For all the St. Berry shippers who'll never lose hope
despite what the writers are smoking
Check out the reasons why we love them here: Testimonials why we ship them.
St. Berry is the romantic relationship and friendship between Jesse St. James and Rachel Berry.
They can also be referred to as the Double Diva ship.
0embed/JswxCSZpB4Q0
★Our Fellow St. Berrians
<< ★ Previous signatures of 100 St. Berrians here ★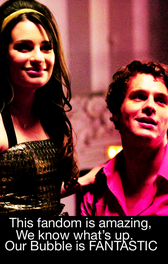 101. Lesbeauxjours adores St.Berry <3
102. Mr.RachelBerry ships this team :D <3
103. Lopierce4eva
104. Alexistrolling
105. BrittanaxSantittany
106. Tenten32321 loves St. Berry :D
107. Jesseandrachel
108. Gleekonline101 says: Did you know that dolphins are just gay sharks?
109. Give me a shot to Remember And you can take all the PAIN AWAY FROM ME
110. BrittanaAndKlaineLover
111. IShipQuick
112. Remember,if Sue finds out you posted the Glistdon't scream like a womenArtie helps Kurt
113. Gleekable
114. Baby, I'd rather die......Without Yoü and I.Gliebe
115. Will we ever say the words we're feeling or will we forever only be Pretending?
116. ~WildJackal~
117. I'm Clinically Insanely Crazy For St. Berry
118. RadicalDreamer15
119. gleek1997
120. ILoveChrisColfer
121. Gleegirl14
122. Savannah_StBerry
123. springawakening4stberry is in love with st berry
124. Bless your soul, you got your head in the clouds.
125. i'm not unfaithful but i'll stray Talk▲Blogs
126.RandomRambler
127. You're Magical, Like A Unicorn!
128.★Jgal12 ★ Happy days are here again! Come and talk to me!
129. ♥Puckleberry,Quartie,Brittana♥ - Talk & Blog ~GLeeLOVER♥
130. Wicked.Renthead-Gleek I'm Never Saying Goodbye to You
131. LittleMonsterOfTheWest
132. You take my breath away...
133. Overgon
134. LookWhatLoveGaveUs
135. |Simple.PlanNER
136. xXGroffcheleXx
137. Samcedes Fan 2011
138.PatLoThe Warbler
139. Br0dxwerc
140. St.Berry4evers I am not the Singer that you wanted but a Dancer
141. ♥ Would you mind taking me back to the start? ♥
142. Dhammerman06
143. Nιcкι
144. SamcedesQuickandKlaineForever
145. SlusheeFacial
146. Jujitsujotsu2
147. Breeutiful
148. DoubleDdog09 Whatcha Doing On Your Back? AAAH You Should Be Dancin! YEAH!
149. St. Berry fan
150. Once a Warbler always a Warbler - Layla Gleek
151. KlaineLover155
152. ABeachDancer
153. QuinnPuckLover145
154. And i need you now tonight, and i need you more than ever. ♥ 
155. XIamAweSam
156. Ridiculouslyobsessed
157. Gleelovesquares
158. Gleek&Proud
159. Hello,is it me you're looking for? 
160. SamcedesGoingforthewin
161. Gleek4life353 I loved you then and I love you now
162."Santana,Why Won't You Just Come Out Of The Closet ?"
163. I'm about to go ALL Lima Heights!
164. Secretlyinlove
165. Devilsophie2
166. Ilovesebastiansmythe
167. FabrittanaForever
168. Quick23
169. SamcedesandKlaineForever
170. 1lovepink33
171. Iloveklaine10
172. Sibuna345
173. ♡The light in the dark, shining your love into my life ♡
174. Nxt2normalfan 
175. Matt-V-4
175. I m p e r f e c t i o n   i s  b e a u t i f u l .
176. St. Berry trumps Brochel and Finchel - ALWAYS!!
177. ILoveJesse
178. Sugaryanderpezfinchel95
179. Gleeisperfect
180. CatalinaSw33t
181. StKlaine
182. IHEARTFINCHEL13
183. Unlockedmusic
184. JessWarblerette
185. Gleeek0413
186. AlynDMiracle
187. Gleestruck91
188. LM Perfection
189. Brittanalovers

♥ This team page doesn't have or need any royalty for the shippers. This is because all St. Berrians are treated as equals. We don't need Kings and Queens because we consider ourselves family.
★Songs Wish List
You can add your song suggestions by clicking the "edit" link next to "Song Wishlist." If there are no cells available, right-click the table, choose "Row," and click" "Insert Row after" to type in your suggestion. <3
★Featured Fanvid of the Week
This Week's Featured Fanvid: Love Lost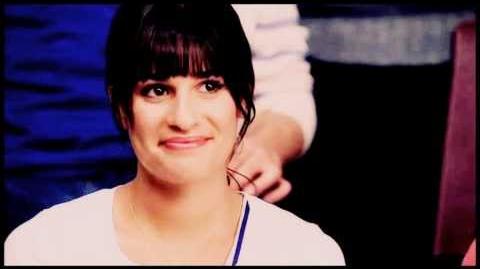 Our love was lost...
But know we found it.

For the complete St. Berry fanvid playlist, click here.
★Featured Fanfiction of the Week
Title: Campus Visit

Author:Bandtogetherandfight

Rated: T
Extract:

In late January, Rachel is sitting in the NYU Admissions Office, holding her portfolio in her hand. She's dressed the part of the college student in her green plaid skirt, matching sweater and knee-high boots. The really nice admissions counselor, Allie, is explaining the overnight stay program to her. It's a new program for high school juniors who have expressed interest in attending NYU after graduation. Rachel heard about the program through a local college fair back in October, and had decided to apply immediately. NYU, and more specifically Tisch, has been her dream school since she could remember. She and five others had been selected from among hundreds of candidates to attend a 4-day long program that would introduce them to all that NYU had to offer.

Unfortunately, Rachel had had to give up her spot because Invitationals had been scheduled for that weekend, and New Directions had thrown a collective temper tantrum when she had broached the subject of missing the performance. As reluctant as they were to accept her generally, when performances drew near, she was indispensable. As selfish as she knew they were being, she craved their recognition and acknowledgement of her talent as much as she craved winning. When she had called up the NYU Dean of Admissions to explain why she couldn't make it to the program, he had lauded her dedication to her team (she didn't explain that her dedication was mostly to her co-captain boyfriend) and offered to host her on another weekend. Obviously, he couldn't replicate the junior admissions program for her alone, but Rachel would get a taste of NYU-life nonetheless.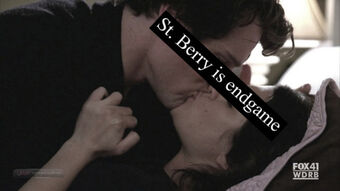 All the details were set and now she was there. They had paid for her flight, and arranged for a sophomore theater major from Kentucky to host her in her dorm room. She would attend classes, eat in the dining halls, and basically become an NYU student for two days.

Allie was explaining that Rachel's host, Brenda, was in classes all day, so she would get one of her favorite freshmen to give Rachel the introductory tour, and take her to dinner before leaving her with Brenda later that night. Rachel nodded agreeably. This way she would meet more young women who obviously shared her goals and dreams. As Allie was speaking, she was handing Rachel maps and brochures, animatedly walking around her office while asking Rachel if she had any questions, without actually giving her any time to pose any.

As Allie spoke, Rachel snuck glances through her window at the small campus quadrangle that lay beneath them. She couldn't wait to get out there and explore! She heard a knock on Allie's door and knew it was her guide. Allie gestured over Rachel's shoulder, signaling that whoever was at the door should come in.

Rachel turns her head, eager to meet the person who will introduce her to her future, and she comes face to face with Jesse St. James.

Previously Featured: Go Here
★Official St. Berry Team Smiley Faces
:)> :D> :(>

This is a smiley face that has a beard. More specifically, this is Dumbledore/Gandalf smiling. This is an extremely important smiley face because getting a smile from Dumbledore/Gandalf is the highest praise one can get. However, when Dumbledore/Gandalf is frowning, this is the ultimate showcase of sadness
#:) #:D #:(

This is a smiley face with luscious locks. You guessed it. This is Jesse St. James in smiley face form. Seeing Jesse happy is what any St. Berry shipper dreams of, but when he's sad, the whole St.Berry bubble cries for him
★St. Berrian Trivia
St. Berrians are very passionate people.
St. Berrians love to hug one another.
St. Berrians love St. Berry.
St. Berrians are among the calm shippers out there.
St. Berrians are sweet but can be deadly when push comes to shove.
St. Berrians love GIFs and images that are of St. Berry, Lea Michele, and Jonathan Groff.
St. Berrians love parties (especially GIF parties).
St. Berrians recognize March 27, 2011 as the birthday of this team page.
St. Berrians love each other.
St. Berrians stand with each other through thick and thin.
St. Berrians are probably the most charismatic shippers you will EVER meet.
There ain't no party like a St. Berry GIF party, 'cause a St. Berry GIF party don't stop.
St. Berrians are trying to lay low and stay away from the government because all the St. Berrians are married to one another. The government doesn't condone polygamy, but we can't let them stop our love.
St.Berrians love to give and receive mental/cyber hearts, hugs, and "I love you"'s. It's the only way to show our love on this wikia.♥♥
St.Berrians want to end the ship wars.
St. Berrians are always there for one another, through the laughs and tears, through the hurt and the smiles. Always.
Lastly, St. Berrians always love to welcome new additions to the family. ♥ (Don't be shy, sign up as a St. Berrian and share with our love and bliss :D.
★St. Berry Help Center
These people are here to make your St.Berry Team experience flawless. If you have any technical questions, please ask the people with a star next to their name. If you have any other questions, comments, complaints, suggestions, or just want to vent please by all means contact any of these people below. Don't be afraid! We most definitely DO NOT bite :)>
♥ St.Berry | Talk to her!
♥ SweetPorcelain | Talk to her!*
♥ FunnyFlyby | Talk to her! </small>
♥ Gliebe | Talk to him!
♥ Gleekjonleaheathernayadianna | Talk to her!
★Random Featured Post
Current highlight: Greatest Regret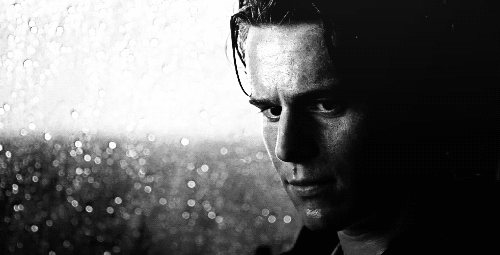 J: what I did to you has been, and always will be, my biggest regret. You should know that.
R: I don't believe you.
J: I didn't think you would, but I had to say it anyway.. SOURCE: Here
Previously Featured: Go Here
★Gallery

★Reasons why we love St. Berry/Jesse St. James

Though we don't need anymore reasons to showcase their awesomeness, here are some more reasons why St.Berry is epic love.
★The Flawless St. Berry Cinema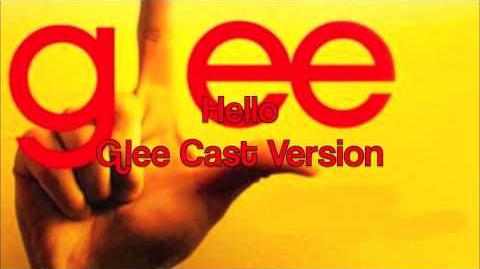 Hello
is originally sung by Lionel Richie. It is the first song
Rachel
and
Jesse
sing together. When they meet for the first time at a local music library in the episode
Hell-O
, they give an impromptu performance of this song. After this, the two begin a secret relationship because they are in rival glee clubs,
New Directions
and
Vocal Adrenaline
.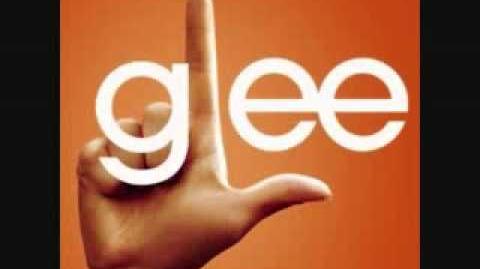 Hello Twelve, Hello Thirteen, Hello Love
is a song from
A Chorus Line.
This song was supposed to be sung in
Hell-O
when
Rachel
and
Jesse
have their date on Friday night after meeting in the library. Instead, when Rachel and Jesse are making out in a cutaway scene after their date in
The Power of Madonna
, the instrumental is playing in the background.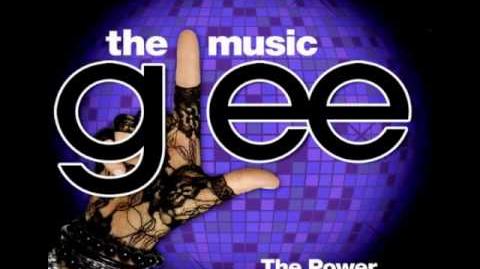 Like a Virgin
is a song that is featured in the episode
The Power of Madonna
. The song is originally sung by Madonna featured in her second studio album.. It is sung by
Rachel
and
Jesse
,
Will
and
Emma
, and
Santana
and
Finn
, although Rachel and Jesse are the main vocals.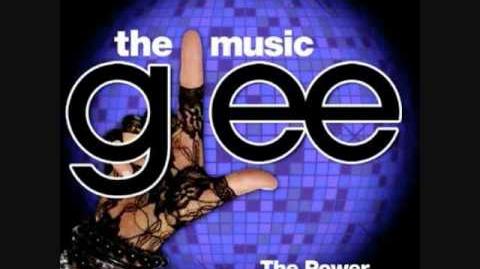 Burning Up
is a song that is featured in the episode
The Power of Madonna
. The original song is used as a background song and can be heard when
Brittany
tells
Santana
to take
Finn
's virginity since he is younger than her by three days. The song continues to be heard when Santana offers Finn to lose his virginity.
Jesse
's version of the song was originally supposed to be in the episode after
Rachel
refuses to have sex with him because she wants to stay a virgin, but it was cut.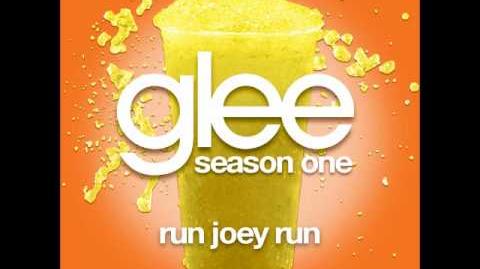 Run Joey Run
is a song featured in the episode
Bad
Reputation
. The song is originally performed by David Geddes and is sung by
Rachel
,
Noah
,
Jesse
and
Finn
. It the song where Rachel triple-casts Noah, Jesse and Finn as her on-screen boyfriend in an attempt to raise her "bad girl" status in the school and on the Glist. They are offended to see they were all playing the same role and were edited in at different points during the video.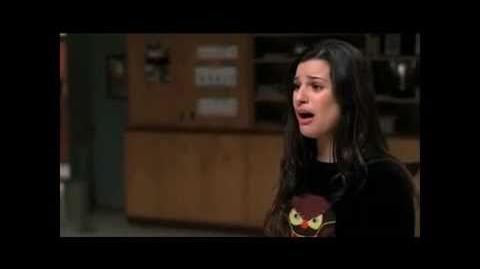 Total Eclipse of the Heart
is a song featured in the episode
Bad Reputation
. The song is performed by
Rachel
,
Finn
,
Puck
and
Jesse
. Rachel uses this song as a way to apologize to Jesse. Rachel, Finn, Puck and Jesse all have solos in this song, but it mostly features Rachel and Jesse's voices.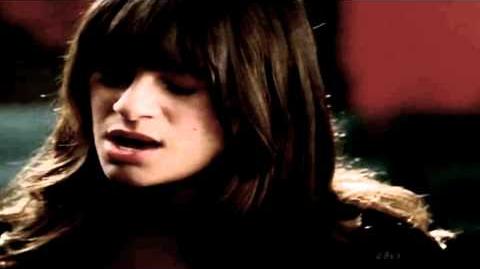 Rolling in the Deep
is sung by
Jesse
and
Rachel
in the episode
Prom Queen
as a duet to represent their broken relationship. It's the first time Jesse is seen since he, along with
Vocal Adrenaline
, won Regional's in
Journey
.
Listen to your heart
is sung by Jesse and Rachel in the upcoming episode We Built This Glee club season 6 final 3 episode of the series.
★Templates
{ { Stberryotp } }

{ { St.Berriness } }

{ { St.Berryfan } }

{ { StBerrians } }

{ { St.BerryRossi } }

{ { Stberryhugs } }

{ { StBerryInevitability } }

{ { St.BerryMeantToBe } }

{ { St.BerryEpicRomance } }

{ { LovesStBerry } }

{ { StberryEndgame } }


St. Berry should be endgame.♥
I'll never lose hope.

{ { StBerryDuets } }