Toxic by Britney Spears is featured in Britney/Brittany, the second episode of Season Two. It is sung by the New Directions. 
Will decides to participate in the performance to antagonize Sue and to increase his chances of romance with Emma after she begins to date Carl.
The New Directions and Will sing this at the school assembly. The performance, cheered on by the rest of the school, is interrupted by Sue who pulls the fire alarm, claiming that the assembly had become a sex riot. The entire student body escapes the gym in fear because of the alarm. 
Lyrics
New Directions Boys (New Directions Girls):
Tun, tun, turuluturilin (Ah, ah, ah, AH!)
Tun, tun, turuluturilin (Ah, ah, ah, AH!)
Tun, tun, turuluturilin (Ah, ah, ah, AH!)
Tun, tun, turuluturilin (Ah, ah, ah, AH!)

Brittany:
Baby can't you see I'm calling
A guy like you should wear a warning
It's dangerous I'm falling

New Directions Boys (New Directions Girls):
Tun, tun, turuluturilin (Ah, ah, ah, AH!)

Brittany and Rachel:
There's no escape I can't wait
I need a hit baby give me it
You're dangerous I'm loving it

New Directions Boys (New Directions Girls):
Tun, tun, turuluturilin (Ah, ah, ah, AH!)

Will with Rachel:
Too high can't come down
Losing my head spinning round and round
Oh do you feel me now

New Directions Boys (New Directions Girls):
Tun, tun, turuluturilin (Ah, ah, ah, AH!)

Rachel and Santana with New Directions:
With a taste of your lips I'm on a ride

Tina with New Directions:
You're toxic I'm slipping under

Rachel and Santana with New Directions:
With a taste of the poison paradise
I'm addicted to you don't you know that you're toxic (Will: Na na na)
And I love what you do
Don't you know that you're toxic (Will: Oh-h-h)

New Directions Boys (New Directions Girls):
Tun, tun, turuluturilin (Ah, ah, ah, AH!)

Brittany, Rachel, and Will:
It's getting late to give you up
I took a sip from my devil's cup
Slowly it's taking over me

New Directions:
Ah, ah, ah, AH!

Will with Rachel:
Too high can't come down
It's in the air and it's all around
Oh can you feel me now

New Directions Boys (New Directions Girls):
Tun, tun, turuluturilin (Ah, ah, ah, AH!) (Will: Oh!)

Rachel and Santana with New Directions:
With a taste of your lips
I'm on a ride

Tina with New Directions:
You're toxic I'm slipping under

Rachel and Santana with New Directions (Will):
With a taste of the poison paradise
I'm addicted to you
Don't you know that you're toxic (Na, na, na) (Santana: He-e-e-ey)

Rachel with New Directions (Will):
And I love what you do
Don't you know that you're toxic (Oh no oh!) (Santana: He-e-e-ey)

New Directions Boys:
Tun, tun, turuluturilin

Santana with New Directions (New Direction Girls):
(Ah, ah, ah, AH!) Don't you know that you're toxic

Rachel with New Directions (Santana):
With a taste of your lips
I'm on a ride (On a ride)

Tina with New Directions:
You're toxic

Santana with Tina and New Directions:
I'm slipping under!

Rachel with New Directions (New Directions Boys):
With a taste of the poison paradise
I'm addicted to you (Tun, tun, turuluturilin)

Rachel and Santana with New Directions:
'Cause I know that you're toxic

Will (Santana):
Na, na, na, na woaaah! (He-e-e-ey)

Rachel with New Directions:
And I love what you do
Don't you know that you're toxic

Santana:
With a taste of a poison paradise

Santana with Rachel and New Directions:
I'm addicted to you
(Rachel: Don't you) know that you're toxic

Brittany and Will with New Directions (Santana):
Intoxicate me now
With your loving now
I think I'm ready now (I think I'm ready now)
Intoxicate me now
With your loving now
I think I'm ready now (I think I'm ready now)
Intoxicate me now
With your loving now

Brittany:
I think I'm ready

Santana (Will in the episode version):
I think I'm ready (now!)
Trivia
Gallery
Videos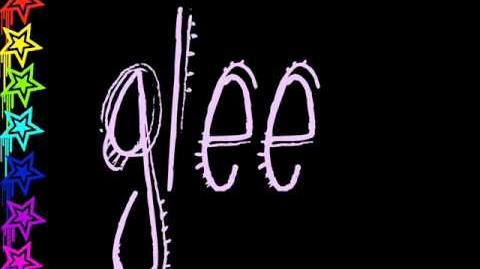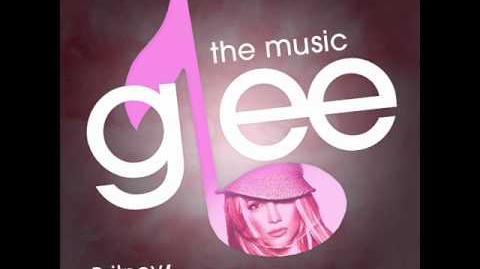 v - e - d
Season Two Songs
Audition
Empire State of Mind • Telephone • Billionaire • Listen • What I Did for Love
Britney/Brittany
I'm a Slave 4 U • Me Against the Music • Baby One More Time • Stronger • Toxic • The Only Exception
Grilled Cheesus
Only the Good Die Young • I Look to You • Papa Can You Hear Me? • I Want to Hold Your Hand
Losing My Religion • Bridge Over Troubled Water • One of Us
Duets
Don't Go Breaking My Heart • River Deep, Mountain High • Le Jazz Hot • Sing!
With You I'm Born Again • Lucky • Happy Days Are Here Again/Get Happy
The Rocky Horror Glee Show
Science Fiction Double Feature • Planet, Schmanet, Janet • Damn It, Janet
Whatever Happened to Saturday Night? • Sweet Transvestite • Touch a Touch a Touch a Touch Me
There's a Light (Over at the Frankenstein Place) • Time Warp
Never Been Kissed
One Love (People Get Ready) • Teenage Dream
Start Me Up/Livin' on a Prayer • Stop! In the Name of Love/Free Your Mind
The Substitute
Forget You • Make 'Em Laugh • Nowadays/Hot Honey Rag • Singing in the Rain/Umbrella
Furt
Ohio • Marry You • Sway • Just the Way You Are
Special Education
Don't Cry for Me Argentina • The Living Years • Hey, Soul Sister • (I've Had) The Time of My Life
Valerie • Dog Days Are Over
A Very Glee Christmas
The Most Wonderful Day of the Year • We Need a Little Christmas • Merry Christmas Darling • Baby, It's Cold Outside
You're a Mean One, Mr. Grinch • Last Christmas • Welcome Christmas
The Sue Sylvester Shuffle
Thriller/Heads Will Roll • She's Not There • Need You Now • Bills, Bills, Bills
Silly Love Songs
P.Y.T (Pretty Young Thing) • Firework • When I Get You Alone • Silly Love Songs • Fat Bottomed Girls
Comeback
Baby • Somebody to Love • Take Me or Leave Me • I Know What Boys Like • This Little Light of Mine • Sing
Blame It on the Alcohol
My Headband • Don't You Want Me • Blame It (On the Alcohol) • One Bourbon, One Scotch, One Beer • Tik Tok
Sexy
Do You Wanna Touch Me (Oh Yeah) • Animal • Kiss • Landslide • Afternoon Delight • Do Ya Think I'm Sexy?
Original Song
Misery • Only Child • Blackbird • Trouty Mouth • Big Ass Heart • Hell to the No
Candles • Raise Your Glass • Get It Right • Loser Like Me
A Night of Neglect
All by Myself • I Follow Rivers • Turning Tables • Ain't No Way
Born This Way
I Feel Pretty/Unpretty • I've Gotta Be Me • Somewhere Only We Know
As If We Never Said Goodbye • Born This Way
Rumours
Dreams • Never Going Back Again • Songbird • I Don't Want to Know • Nice to Meet You, Have I Slept with You?
Go Your Own Way • Don't Stop • It's 10 am and I'm Drunk
Prom Queen
Rolling in the Deep • Isn't She Lovely • Friday • Jar of Hearts
I'm Not Gonna Teach Your Boyfriend How to Dance with You • Dancing Queen
Funeral
Back to Black • Some People • Try a Little Tenderness • My Man • Pure Imagination
New York
My Cup • I Love New York/New York, New York • Still Got Tonight • Bella Notte • For Good
Yeah! • As Long as You're There • Pretending • Light up the World