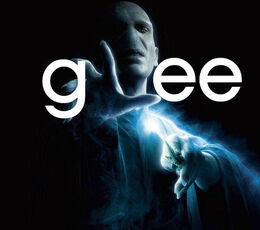 About Me
Well, how do I begin?
I guess I can start by saying... hello. I'm Ailie, not Allie. Try saying Hayley, but without the 'H' sound.
I'm just a teenager, but not an ordinary teenager. I love to write and read with a passion similar to my love for Glee. I adore Glee. My favourite episode to date would be... well, I can't decide. I love each and every episode so much.
And the songs are genius. No argument. End of story. Hands down. Sayonara!
My favourite Glee character would have to be... Puck. Oh yeah, Puck. And Brittany. Ah, I love Brittany.
I'm kinda a grammar and spelling freak. So, when you see a notification about myself, it'll most likely be about quotes. (:
Favourite Quotes
"

Sam: I don't see the big deal. He e-mailed me like 60 MP3's of him singing and I thought it was Faith Hill.

"
"

Jesse: They did a funk number. We've never been able to pull off a funk number.

Giselle: Well, that's because we're soulless automatons.

Jesse: I'm so depressed.

"

—Jesse & Giselle from Vocal Adrenaline on New Direction's funk number, "Funk"
"

Rachel: I get now that, in order for this relationship to work, I have to, open up my hands and let you fly free.

Brittany: Finn can fly?

"

—Rachel to Finn (before performing "The Only Exception"), "Britney/Brittany"
"

I'm more talented than all of you. I see that clearly now. It's Brittany... bitch.

"

—Brittany S. Pierce, "Britney/Brittany"
"

Rachel: Kurt, why did you volunteer to give me a new look?

Kurt: One, I'm a sucker for makeovers. And two, you need something to distract from your horrible personality. Most the time, I find it hard to be in the same room with you. Especially this one. Which looks like where Strawberry Shortcake and Holly Hobbie come to hook-up.

"

—Rachel & Kurt in Rachel's bedroom, "Hairography"
"

Artie: Hey girl!

Tina: My eyes are up here! I am a person with feelings! Get out of my grill! I am a powerful woman and my growing feminism will cut you in half like a rightious blade of equality!

"

—Artie's memory of Tina going over the edge, "The Power of Madonna"
My Favorite Pages