This Wiki page belongs to a massive FINCHEL SHIPPER and crazy obsesssive over glee!
My Favorites....
My favourite characters are....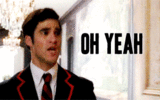 &nbsp Rachel

Finn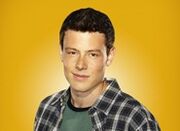 Blaine
Episodes
Journey To Regionals
Hell- O
Power Of Madonna
Audition
Britney/brittany
Duets
The Rocky horror glee show
Furt
Silly love songs
Comeback
Blame it on the Alcohol
Born This Way
Rumours
Prom Queen
New York
The First Time
I kissed a girl
Extrordinary merry christmas

These episdoes are not really in a particular order :)
Songs
my favourite glee song is a classic ......DON'T STOP BELIEVING
Top 10 from season 1
Don't stop believin
Defying Gravity
True Colours
Gives you hell
Like A Virgin
Like A Prayer
Pokerface
The Boy is Mine
Total Eclipse Of The Heart
To Sir, With Love
Top 10 from season 2
River Deep Mountian High
Start Me Up/Livin On A Prayer
Last Christmas
P.Y.T(Pretty Young Thing)
Take Me Or Leave Me
Sing
Don't You Want Me
Loser Like Me
I feel Pretty/Unpretty
Go Your Own Way
Top 10 From season 3
We Got The Beat
It's Not Unusual
You Can't Stop The Beat
Somewhere
It's All Over
Uptown Girl
Hit Me With Your Best Shot
Rumour Has It/Someone Like You
I Kissed A Girl
Extraordinary Christmas
All time favourite is ....Finchel
Klaine
Britanna
Quick
Samadces
Monchele <3

Added by

Finchellove4eva

This user is the biggest Finchel fan!!!.