Welcome To Br0dxwerc's Userpage

---
Hi. Wazzup? 
About me: 
I is fifteen
I is Filipino
I loves potatoes
I dances constantly in the confines of my room
I am are music lover
I plays guitar (but can't sing :P)
I prefers earphones over headphones any day :3
Me is constantly bored
Me is constantly lazy
Me is constantly hungry
Me is constantly sleeping
Did I also tell you I was bad at grammar? xDD
My Favorite Characters
Favorite Songs

I guess that's it.
And for your complete and utter inconveience here is a Faberrry gif: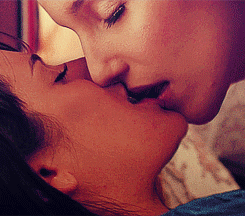 And this too: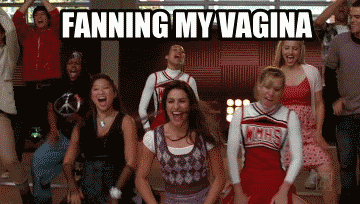 My Favorite Couples
1. FUE (Figgins + Sue. That's right! Even though no one shares my enthusiasm and passion for this couple, to me they are meant to be :P)
2. Quick (Always and forever! Don't judge me!)
3. Faberry (I feel that this needs no explanation)
4. Quartie (When both of those Quinn ships above fail, QUARTIE)
5. Jitty (yeah, Kitty is obssessed with Jake. I find it sort of refreshing to see a really mean girl ready to tear someone's throat out for the guy she likes)
6. Brittana (well...who doesn't love Brittana?!) 
Well as you may have noticed most of them are Quinn ships but what can I say...she's hot and I bet you think so too :P
My Inspiration
I know this is weird but I feel that this needs a special mention. Okay, when I was little, I loved to dance so my mom enrolled me in ballet (yeah...I did ballet.) And guess what? I loved it. But I stopped because I didn't think I was good enough and also because I had to concentrate on school because let's face it, I'm not the smartest tool in the shed. I grew up and found my other passions like my love for music and my favorite animal, crocodiles (I watch a lot of Animal Planet okay :P) I still danced but it was mainly for school presentations and stuff and I watch a lot of Youtube videos of dancing. And on Youtube I came across a Brian Puspos video. I was blown away that somone could dance like that. Even if the first video I watched of Brian was a wanky video because it had some suggestive lyrical content, Brian uploaded  his new stuff on Youtube and I was surprised that he had such a passion and love for dance that I cried when I was watching one of his videos (not the wanky ones, I swear). It reminded me of when I was little and why I loved dancing so much. So even though my college course is marine biology (because I love animals especially crocodiles) I will never stop dancing. EVER. I will never stop pursuing my dance dream and same goes for everybody who wishes to do the same. 
Note: Brian Puspos is my dp. 

Remember: Live inspired, die fulfilled - JP Goldstein 
Peace out, KUBSKOUTZ !!!