Camsay's Page!
Just

July 5 2013 3:00 UTC

Este mensaje aparecerá si el contador no se muestra (por ejemplo, si no tienes javascript activado en tu navegador)

left for Camsay's nineteenth awesome birthday! All of ya are invited!
Juan
General Information
Gender:
Male (Last time I checked)
Age:
18
Hair Color:
Blonde Ginger (changes with seasons)
Eye Color:
Greenish-Brown
Birthday:
July 5th, 1994
Height:
6'1
Weight:
190 lb
Address:
Buenos Aires, Argentina
Occupation(s):
Student
Fanfic Writer
DVD Rental Assistant
Aliases:
Juan (All in chat)
Cam
Camsay :P
Souless Ginger (Beaky)
Family & Friends
Family:
Just a Lucky Person (brother)
Relationships:
Single
Friends:
See profile!
Other Information
Interests:
Handball, Games, Movies, Fanfiction, etc.
Clique:
Jocks, Nerds
Education:
Elementary School (2001-2007)
Accountacy Level High School (2008-2012)
UNLP (2013-?)
Series Information
First appearance:
August 31th, 2011
Last appearance:
Who knows?
Portrayer:
Camsay
Hello! My name is Juan! I'm from Argentina
I used to be an ADMIN, so if there's something wrong
Just knock the door!
This place is really exciting and really full of data, and I'm really glad to be here.
I am also an admin/bureau in Spanish Glee Wiki and it's also impressive, with less members but with a comparable quantity of articles and so.
Love Camsay xD Talk! - What's new Buenos Aires? :P
My Wiki Friends :D
Edit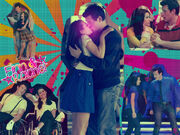 Signatures
Edit
My FanFiction Characters
Edit