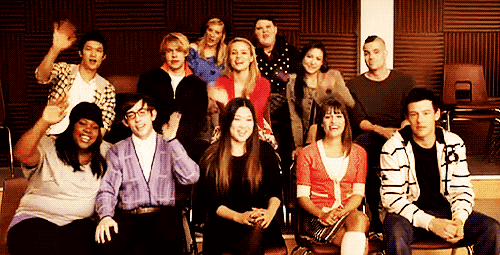 Hello, fellow Gleeks!
I'm Laura AKA Maddy :P. I used to be ClinicallyInsanelyCrazy4U, but now I'm FinnieFan (I know it's a weird name). I live in Venezuela and I'm 99.9% sure that I'm the biggest Gleek in this country (Well, actually, there aren't too many Gleeks there).

I'm extremely obssesed with Damian McGinty, Grant Gustin, Heather Morris and Darren Criss. Other people I'm obsessed with are: Chord Overstreet, Dianna Agron, Naya Rivera, Tom Felton and Harry Styles.

Some facts about me:
I'm bi (The only ones who know it are the people of the wiki). I'm 14 years old. I love making new friends. I'm a peaceful person, so I usually stay away from problems. I like singing and writing (I'm totally not bragging, but my teachers say I have a gift for the writing, I don't know why xD). I'm a Nerd, Gleek and Potterhead. I love Wicked, Spring Awekening and A Very Potter Musical. I'm a St. Berrian till the end. I love The Hunger Games :D. My
Favorite Songs:
Templates
Template:LonelyFinnfan