EJ
General Information
Gender:
female
Hair Color:
sandy brown/dirty blonde and silver gray
Eye Color:
hazel
Birthday:
july 5th, 1776
Height:
5'7"
Aliases:
d=g

dolphins

dolphins=gaysharks

the queen mum

Family & Friends
Family:
Kat, Soph (twin daughters–Karatekid1018, Klainemomentsxoxo)

adam (brother–John Adam Alejandro)

maya (niece–ItAllRevolvesAroundKlaine)

rumble (niece–IAmRumbleRoar)

faye (niece-in-law––Colcrebor)

Q-Ball (WIFEY)

JW (biological cousin)

Other Information
Interests:
presidential elections, san francisco giants, cooking, swimming, glee, the new normal, star trek
Education:
los altos high school (graduated)

san jose state university (graduated)

Series Information
First episode:
july 5th
Last episode:
not for 437 years, i hope :)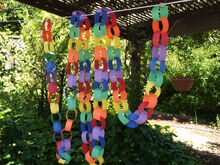 a note: (as of 6/18/13) the current image that i use as my avatar is from a piece of fan art. I, IN NO WAY, CLAIM RIGHTS TO BEING THE ARTIST OF THIS IMAGE. the artist of my avatar is CBM. it is simply an image that i love and wish to share with others.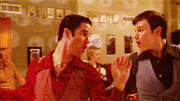 hi folks! there's really not much to tell about myself. i am a thirty-something year-old gleek who lives in northern california. i am a rabidly passionate baseball fan (sfgiants 2010 ws champs!), i love to chat with my cyberfriends here on gleewikia, and i have a BA in political science with a minor in communication studies and an AA in both speech communications and liberal arts. oh, and did i mention that madly and passionately obsessed with glee? i am also grateful that i had the opportunity (twice) to see glee live in concert 2011–this is a must go to event. chris colfer is my king! sorry this is incoherent; i'll fix it up at a later time...
The Klaine Manifesto
EQUALITY: We Expect No More and We Will Accept No Less!*
* this manifesto that i keep repeating, i need to cite it. in no way is this my original work. this comes from the M*A*S*H* episode "Hepatitis," written by Alan Alda circa 1976, 1977. my manifesto is a take on a scene between cpt. pierce and maj. houlihan. in it, maj. houlihan says, "respect. simple respect. i expect nothing more and i'll accept nothing less." i just simply took the inspiration of the quote and applied equality to it and i tweaked it a bit. all credit goes to Alan Alda for being the original writer of this fabulous line!
My Wiki Friends (In No Particular Order)
Blackbird
LoveKlaine
Astormcomes (RIP Kerry–you will forever be missed)
Karatekid1018
BellaKlaine
John Adam Alejandro
Klainemomentsxoxo
IAmRumbleRoar
Raindrops and Sunshine
TaeInTheSky
Frootloop3008
more to come soon–i promise!
kurt hummel
blaine anderson
burt hummel
sam evans
santana lopez
brittany pierce
rory flannagan
noah puckerman
reed van kamp (in the fic "dalton")
shane anderson (in the fic "dalton")
My Favorite Episodes (in no particular order)
saturday night glee-ver (all right…i have to admit that this is my favorite episode of all 4 seasons)
pot o' gold
the purple piano project
hold on to sixteen
extraordinary merry christmas
grilled cheesus
duets
the rocky horror glee show (the episode that started it all. it was the first one i ever watched!)
never been kissed
furt (minus the sue marrying herself plot)
special education
on my way
the sue sylvester shuffle
silly love songs
sexy
original song
born this way
rumours
prom queen
preggers
the power of madonna
My Favorite Songs (in no particular order)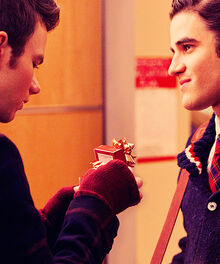 The entire soundtrack from Saturday Night Glee-ver–all 8 songs (My absolute favorite)
dancing queen
le jazz hot
gloria
teenage dream
born this way
my life
we got the beat
hey jude
wake me up before you go-go
i'm the only one
it's time
don't stop
uptown girl
into the groove
somewhere only we know
perfect
everybody wants to rule the world
ABC
ANYTHING from the warblers' album (except for bills, bills, bills)
for good (i love that rachel and kurt are singing about their friendship)
you can't stop the beat
losing my religion
ice, ice, baby
bad romance
hot patootie (aka whatever happened to saturday night? i'm a hardcore RHPS fan–okay?)
dong dong! the witch is dead
don't dream it's over
baby
misery
animal
do ya think i'm sexy?
it's not unusual
happy days are here again/get happy
i want to hold your hand
last friday night (TGIF)
to sir, with love
loser like me
and pretty much anything that kurt or blaine sings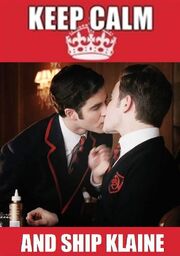 KLAINE–my OTP :)
samcedes
brittana
puckurt (in fanfiction)
kurt-mike (in fanfiction)
kurt-carson (in fanfiction)