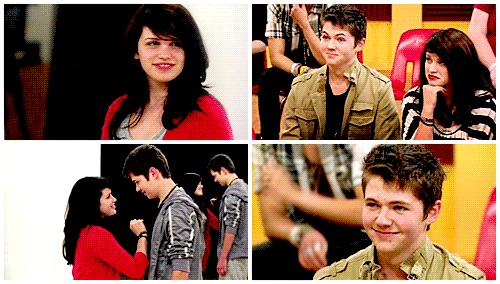 I'm Adie.
I Dreamed a Dream, where we were Rolling in the Deep, and I was with Someone Like You. But Rumour Has It, The Boy is Mine, so Forget You. Last Christmas, I met someone who was a Loser Like Me, and she said "Dammit, Janet!", but my name's Addison. Last Friday Night, I found out her name was Valerie. Her friend, Caroline, met me and said "Imagine" and "We are Young!" she was very sweet, so we called her Sweet Caroline. She found out that he was a Billionaier and asked for Mercy. He didn't listen to her cry, and took her heart, placing it in his Jar of Hearts, which was next to a Red Solo Cup. Friday, I met another of Valerie's friend, Beth. She looked just like me, but she wasn't very smart, so Valerie said "ABC is as easy as 1 2 3." Beth had enough of being treated as if she was a child, and yelled "I'm a Survivor, so I will Survive!" So, Take Care of Yourself, because it ain't easy Bein' Green. And remeber, don't be afraid to talk to me, even though my head is sometimes Somewhere, Over the Rainbow, beacuse You Make my Dreams Come true, and I've had The Time of My Life talking to people. My Life Would Suck Without You, GLEE. It's a beautiful night, we're looking for something dumb to do...-Hey Baby, I think I wanna marry food.
Ships I Ship on Glee and TGP*
1. Damsay
2. Camrissa
3. Finchel
4.Quam
5. Luck
6. Klaine
7. Quory 8. Brittory
9. Rormony
10. Pucktana
11. Brittana
12. Damrissa
13. Haneron
14. Chang2
15. Bartie
not arranged in order of how I like them, but I love Damsay the most. Bold ones are my top 10
Awesome Characters and Contestants
1. Damian
2. Lindsay
3. Brittany
4. Cameron
5. Rachel
6. Mercedes
7. Quinn
8. Sam
9. Lauren
10. Sue
11. Kurt
12. Burt
13. Will
14. Marissa
15. Hannah
16. Finn
17. Puck
18. Rory
19. Santana
20. Tina & Mike*
PHOTOS!
  User:Doodlegirl44/Sig1
       


User:Doodlegirl44/Sig2
   
User:Doodlegirl44/Sig3