Hello everyone, as you can see,you just say my name is fayroul...im totally gleek with Blaine and Rachel....they have such a strong personality...and always inspired me and make me feel good.i know im late...but i only watch pilot of GLEE when the show getting started for season two...after the watching a pilot .it makes me more curious and the musical concept that they put in this show makes this drama is difference and unique.
My Favourite Character
Males
Female
Add links to your favorite episodes here!
Favorite Episode #2
Favorite Episode #3
My Favorite Songs From all Season 3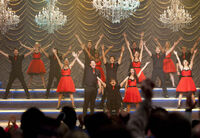 1. I Never hear this song before until after i watch New Directions perform it at Nationals, i become more addiction with this classic Meat Loaf song.Meat loaf version more Rock n Roll besides Glee version it is more fresh and strong.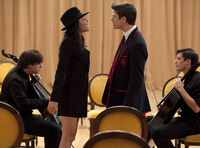 2
. There voice for my opinion is fine... i love the scene between Santana and Sebastian bcuz these two already known as a
Bitch
to another.with the arrangement courtesy from yugoslavian group
2Cellos
.there duelling totally awesome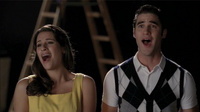 3
. Since i never grew up with the broadway song.so i never known this song is such totally fantastic for me.this song first seen at Preggers episode when Mr.Schue give this song for Tina.a combination voices from Lea and Darren(as well as those are my favourite character) make this song as perfect to them to a sing with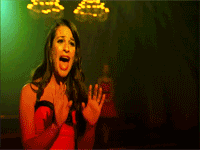 4 I sing this song since my age at 7 when my mother played this Celine deon music video at my old living room.When Lea as Rachel is assigned to sing this.it makes me so excited to hear Rachel perform this song at Nationals.Lea Michele was flawlessly perfect in a song that actually it is better if your close your eyes and listen carefully about this song...you can feel the empowerment of love and the excitement.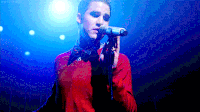 5.
Darren was perfect...he becomes my favourite singer since he is first appearances from
never been kisses
.from this song if we also close our eyes and listen carefully with this lyrics and song..all i can feel is a despair,sadneess feeling is coming through.in addition ,they include the Karofsky scene which he wants to commit suicide as a background story for this song,i give
9/10
for his performances.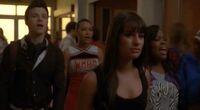 6.
This is my favourite song for a GLEE opening show.they put Mercedes, Santana, Kurt and Rachel as for me this is perfect combination..bcuz there have totally Diva influential such as Whitney does. They pay a wonderful tribute for whitney through this song.
Add links to your favorite couples here!
Favorite couples #2
Favorite couples #3