Basic Information
Name: Fernanda Mouta
Country: Brazil
Age: 14
Birthday: May 27th
Hobbies: Draw,Write, Play Volleyball
Music style: Altenative Rock,Pop Rock and Punk Rock.
Favorite Characters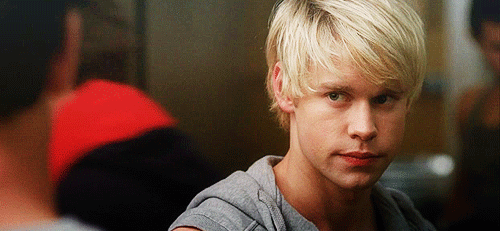 "

If I was in love with a girl and I wasn't homeless, I'd totally go for it.

"













"




Rachel: We didn't think you'd take it personally.
Artie: Well you're irritating most of the time, but don't take that personally.

"










"


Holy crap. I'm a closet lesbian and a judgemental bitch, which means one thing. I have awesome gay-dar.

"

—Santana after she sees Karofsky looking at Sam's butt, Born This Way
"

I'm more talented than all of you. I see that clearly now. It's Brittany...bitch.

"
"

Remember... you wait for me here, alright?

"

—Dave Karofsky to Kurt, Prom Queen
"

I'm your daughter, who loves you; and I know this must be really hard for you, but I just need my Daddy to hold me and tell me that it's gonna be okay.

"
"

I'm like Tinkerbell, Finn. I need applause to live!

"
My Ships: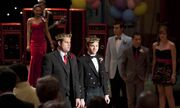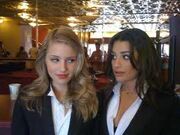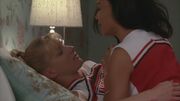 Favorite Episodes
Season 1
Season 2
Best Solos
First Season:
Gives You Hell
Total Eclipse of the Heart
Don't Rain on My Parade
This is a Man's Man's World
Pink Houses
Can't Fight This Feeling
Safety Dance
Second Season:
What I Did for Love
Stronger
I Wanna Hold Your Hand
Blackbird
Never Going Back Again
Songbird
Listen
The Glee Project
Facts about me
I live a Chord Overstreet and Kevin Mchale appreciation LIFE. Which means that I love and support this two actors more than anything.
I'm a Sammite. I love Sam Evans with all my heart and I will always love him
I'm a huge Jonas Brothers fan. I don't care what people say about them. They are really good musicians but they get too much hate that they don't deserve.
I'm a PROUD PIRATE. I ship Kurt/Karofsky since Furt and I will always ship them. I believe in redemption and I believe in forgiveness.
I'm a Tumblr addict, I spend more than 5 hours on tumblr. This is my Tumblr, please follow me.