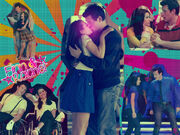 This is your user page. Please edit this page to tell the community about yourself!
Rachel
Finn
Puck
Brittany
Blaine
Kurt
Sam
Santanna
New York
Prom Queen
Funk
Funeral
Original Song
Journey to Regoinals
Laryngitis
Original Song
My Favorite Songs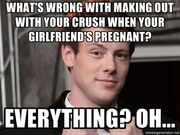 Pretending
Beth
Total Eclipse of the Heart
Faithfully
Rolling in the Deep
Keep Holding On
Get It Right
Jesse's Girl
Toxic
THE AMAZING SHIPS THAT I SHIP
FINCHEL <333333
QUICK
BRITANNA/BARTIE ( i just cant decide)
KLAINE
AND THE OTHERS
(Puckleberry, Raine, Luck, St. Berry, Chang-Chang, Wemma)
SHIPS THAT SHOULD GO DIE IN A HOLE BECAUSE I HATE THEM
Fuinn- (Even typing the word makes me sick to my stomach) I just don't get why people like them together. Like Quinn was ABSOLUTELY HORRIBLE to him. Plus Finn cheated on her. They pretty much ruined Season 2 for me.
Finntana- I'd rather have this than Fuinn but i still dont like it. ( but i can deal with it)
What I'd like to see happen in Season 3
Finn and Rachel together FOR THE WHOLE SEASON
Shelby/Beth return
QUICK!!
Blaine coming to New Directions
Puck/ Beth moments
Pezberry Friendship
Kurt gives Rachel another makeover
Brittany/Rachel Friendship
Finn doesnt act like a jerk to Rachel like he did in Season 2
Sam to stay :(
LOTS FINCHEL MOMENTS