Hi, My name is Gaby. Welcome to my page :)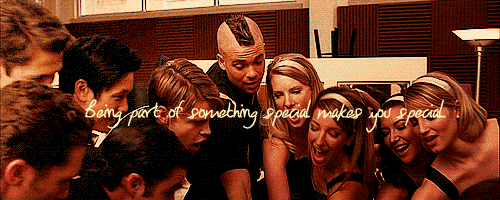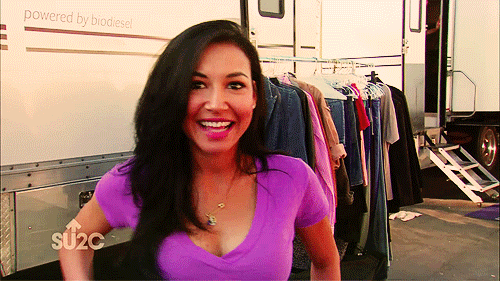 Who is Gaby? You say o.O
I am 16 years old and live in the US! Besides Glee my favorite shows include How I Met Your Mother and Friends. My favorite movie is The Notebook with actors Rachel McAdams and Ryan Gosling. I am also a fan of The Hunger Games and Jennifer Lawrence is the perfect Katniss :3
A little bit about my personality I believe is that I am shy but friendly person :P and like to get to know others. I'm always here to help and I am a good listener.
Lastly, my true love is Naya Rivera, she's mine and we will get married someday. I also love Heather Morris, over all I love Heya and of course Brittana <3 Other cast members I admire are Lea Michele and Dianna Agron, all these ladies are true inspirations.
"Don't you want to leave this place having made a difference?" -Quinn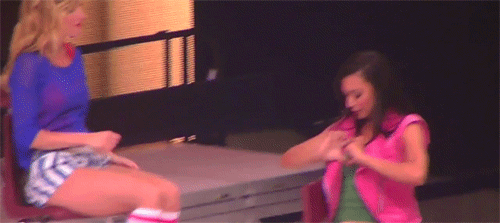 Season One
Season Two
Season Three
Season Four
And every song Brittany and Santana are a part of!
| | |
| --- | --- |
| | This user is a huge Monchele fan. |
| | |
| --- | --- |
| | This user believes in Finchel |
| | |
| --- | --- |
| | "Sophomore year i used to sit in this back row and secretly watch you, i counted the number of times you smiled at me and i died on days that you didn't." |
She is

beautiful

, she is

innocent

, she is

everything

that is

good in this

miserable stinking

world... ♥



I LOVE FINCHEL
This user loves Finchel. He or she thinks that are meant to be together forever & will move to New York with each other because not only are they both in love with one another, but they are so in love that "no matter how far away they are, they can always feel each other" (they are tethered for life & are forever theirs faithfully).