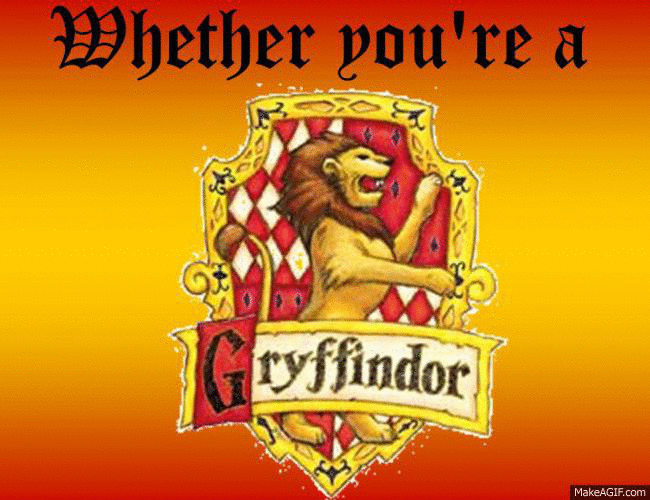 Bio
So, hello. My name is ______, but you can call me Natty. I
love
Glee, of course, but I try not to get obsessed

So, besides that, I watch How I Met Your Mother and the Office. I'm also a mega Starkid, Tribute, and Potterhead.
Personality wise, I've heard Kurt, Sue, Santana, and even Puck; of course, we all have a little Puck in us, don't we?
Tumblr: to-kill-a-songbird
Fanfiction: Irishberry
Favorites
Favorite Characters
Sue Sylvester: Why? Do you even have to ask why? Hilarious, demanding...her autobiog

Added by

Gleek97

raphy is top on my "must get before I die" list.
Kurt Hummel: I think that Kurt's really brave and a good figure to look at if you're watching the show. Sure, he can be kind of...Kurt, but he's also strong through it all and is funny to boot.
Rachel Berry: Rachel is flawed, but it able to keep her head up with a heart on her sleeve the entire time. She's kinder than she used to be, and isn't a supreme bitch. Besides, hearts as so overrated. It's stars now.
Sandy Ryerson: Hilarious, talented, and a a little creepy-he's one of the few minor characters that I've loved from start to finish.
Dave Karofsky: Sure, he's a bully, but he's going through a rough time, and I feel sympathy for him. He just needs a character reverse. That's all.
Santana Lopez: I used to not like her, cause she tended to be overly bitchy. But she's gotten so much better and she's so much funnier now, that I can't not love her.
Noah Puckerman: How do you not love Puck? That's all I have to say on the subject.
Favorite Songs
Favorite Episodes
Prom Queen
Journey
Funeral
The Power of Madonna
Blame It on the Alcohol
Favorite Couples
Finn/Rachel: It really is a long story as to why I ship these two. I do realize their many, many flaws, but I will also add that I ship Rachel/Happiness, and since the beginning of Glee time, that's been Finn. As long as he's not physically abusing her or yelling at her on a daily basis (yes, St. Berrians, I do realize, that being the smart ones, you'll have a good comeback for this, but let me have my moment) then I'm fine.
Quinn/Puck: I've always loved Quick; I feel like they genuinely love each other, and that their storyline needs closure, in the end. Yes, I do realize that they don't have the best beginnings-but hey, half of the Glee couples don't.
Brittany/Santana: Oh, how I love these two. You'll never catch me in a non-Brittana shipping rut. That's all I have to say. Because Brittana can't be described thoroughly in less than five sentences.
Kurt/Happiness: In other words, Kurt/Blaine, Kurt/Karofsky, Kurt/Sam, Kurt/Artie, for crying out loud. I feel like Kurt's been thought enough that as long as he's happy, I'm happy.
Blaine/Sebastian: Because I'm a traitor like that.
Sam/Mercedes: Because I'm a steretype like that.
Other Couples I Ship
Meredith/Derek (Grey's Anatomy)
George/Izzie (Grey's Anatomy)
Lois/Clark (Smallville)
Jim/Pam (The Office)
Barney/Robin (How I Met Your Mother)
Marshall/Lily (How I Met Your Mother)
Katniss/Peeta (Hunger Games)
Katniss/Gale (Hunger Games)
Finnick/Annie (Hunger Games)
James/Lily (Harry Potter)
Ron/Hermione (Harry Potter)
Neville/The Sword of Gryffindor (Harry Potter)
McGonagall/Voldemort (a girl can dream) (Harry Potter)
Draco/Hermione (Harry Potter)
Sheldon/Amy (The Big Bang Theory)
Leonard/Penny (The Big Bang Theory)
Howard/Bernedette (The Big Bang Theory)
Friends On the Wiki
BforBerry: First friend on the wiki, and fellow pyschic.
Kira is a gleek: Fun to talk to, and fellow Fabson hater. But that's not why I like her. But I guess it's a bonus.
Gleeful: Sweet and nice. Fanfics are AWESOME.
Petrificus14: Fellow HP/Beatles lover. Everything I love in one.
Goldstarrach: If I were writing Glee, she'd be my cowriter.
SanLopez: A newer friend; one of the sweetest people I've ever met
Dani99: I accidentally made her imaginary stomach hungry with my imaginary cookie, but we worked it out
Gleek.0: Another new friend and fellow Office/Starkid fan
Gleek5: Really fun to talk to, and introduced me to the theory that everything is better-Asian.
GleeGirl: Super sweet; love her! AslongasthatbitchgetsmearocketshiptoHorseToots
Gleefinchelbartie: Super awesome! And, don't mess with her Finchel. I'm not kidding.
FrancEngland: Fellow Starkid, and Darren lover (we're still working out the rights)
Gleek170: A good Finchel shipper, unlike me :P
StGroffles: Just an amazingly lovely person-really. Just really.
Finntana99: There's nothing better than a fellow Office fan.
FinchelForever: An awesome chat partner, and another McGonagall/Voldemort fan!
My Roleplay Buddies: FrancEngland, Pig&gleecrazy, Gleek4Glee, gleekjonleaheathernayadianna (I think that's it-lots of names), BforBerry, SanLopez, Gossip Girl, Gleek5, Gleefinchelbartie-I'm looking at you (or trying to-lots of you.)