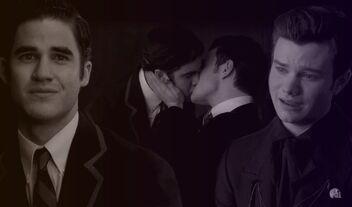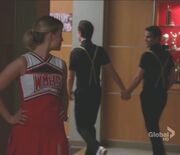 Hey All! im isobel (Izzy) and ADORE GLEE! my favorite coupple is Klaine (duhh?) and my favorite actors/Actresses are in order:
.Chris Colfer
.Darren Criss
.Naya Rivera
.Dianna Agron
.Heather Morris
.Mark Salling
.Chord Overstreet
Please follow me on Twitter because i tweet like all the time about Glee! i am:
@AintNoPartyCake
Watch my YouTube videos too! Glee fandoms! my name is:
MyFellowGleeks
Hehehe! goodness me how can i describe how much i LOVE glee. I physically can tell you! (Haha does'nt even make sence!) But it is my favorite show in the world! next to doctor who of cource! Chris Colfer is so inspirering to Jacob (My Bffl) and I because we both went through some hard stages in our lives. Jacob got bullied for being gay and i got bullied just for who i am. I never found out why, It was just so depressing how every day i would be called names like Fat, C***, Spoilt, Annoying, B**** and every thing else you can think of. It was the sam with Jacob exept worse not just being called names but getting physical, and getting so physical that he was coming home with Bruses, blood everywere and tears just sobbing down his face. We have both gone into Secondary Collage and are really enjoying it! We both have made so many friends who respect and enjoy us!Chris/ Kurt is just a freeking legend! he got us through those times when we really needed it <3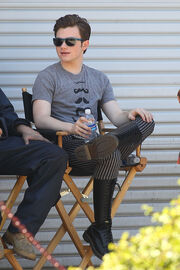 Thanks for reading this! Please follow me and other stuff! Love you all!
KLAINERZZ FOR EVERZZ!
Kurt Hummel
Blaine Anderson
Santana Lopez
Brittany Peirce
Noah Puckermen
On My Way
Original Song
Grilled Cheesus
The First Time
Big Brother (i hope its good coz it sounds AMAZING!)
In no particular order:
Cough Syrup
Don't Rain On My Parade
Defying Gravity
Some People
Love shack
Klaine <3 <3 <3 FOR EVER AND EVER!

Kurt and Blaine are just 2 cute!

Added by

Machaera

Brittana <3 Why are they so sexyy??
Tike
Finchel (Kind of like them...)
__________________________________My random HOT AS photo rampage!__________________________