Hi everyone! Gleek since season 3. Favorite song is "Night Fever" (take a listen! :). Favorite characters are Santana López, Joe Hart, Burt Hummel (Kurt's dad), Coach Beiste, and Maribel López (Santana's mother). Favorite couple is Brittana (Brittany + Santana). Favorite crack relationship is: Breadtana. Favorite friendship: Martana (Marley & Santana). Favorite GW chatters include Emma, Lena, & Sis. Thanks to HrseFntic101 (Molly) for setting up Night Fever on my page!
Jim

General Information
Gender:
Male
Age:
Dirt
Hair Color:
Brown
Eye Color:
Hazel (changes colour randomly; sometimes, each eye is different)
Height:
6' 5" (1.96m)
Weight:
247 lbs (109.75 Kg)
Address:
10 minutes north of Disneyland
Occupations:
Failed dreamer
Aliases:
JimCode3
Family & Friends
Family:
Adopted; only (adopted) child [two blood half-brothers somewhere in the world]; adoptive father deceased
Friends:
None yet
Employer:
No comment
Other Information
Interests:
Computers, music (playing and listening to)
Clique:
Loner
Talent:
Speak multiple languages
Vulnerabilities:
Hatred, fear; sad pandas; people who can't handle rejection
Strengths:
Love math
Weaknesses:
bad grammar & spelling; rejection; use British spelling of words even though I'm American; use foreign words / sentences for no reason, randomly (sometimes without my knowledge, at first)
Series Information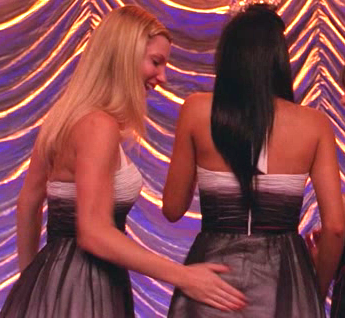 I'm old, and I enjoy Glee. It brings back fond memories of my band geek & TV crew days at MDHS. Also, I was a music education major in college. Taught one year of junior high and one year of high school music.
Side-stepping the "Hollywood-ized" drama of the show (which is needed for good ratings), the story is good, the characters are solid, and the inter-character relationships are mesmerizing (both in "good" and "bad" ways). The show isn't afraid of talking about real things that we (as kids then) faced, and our kids now (today) face. You know: the stuff that you never told your parents? (But sometimes, they knew anyway ....)
Music matters more than anything (Naya and I have this in common). To explain how people relate, here's a musical analogy:
We are all notes on the Grand Staff of Life. Some people are harmonious together (major triad), some are very dissonant (minor 2nd / 9th), and are "perfect" together (perfect 4th / 5th), some are exact matches (same note, or octaves), and some bring trials and challenges but also guide us like a ray of hope (minor 7th). No matter what, everyone has his / her place.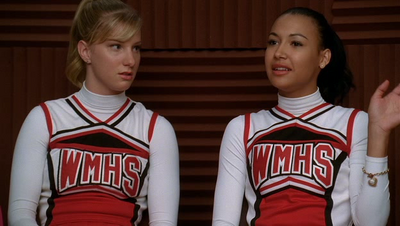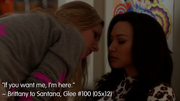 Students:
Adults: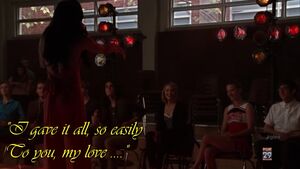 My Favorite Songs
Absolute favorite: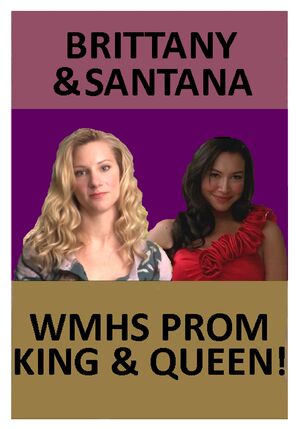 Other favorites: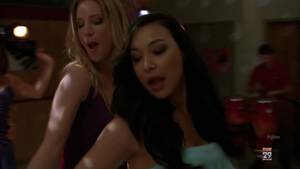 Personal Beliefs

My wife and I are straight allies; we volunteered for the "No on [California's] proposition 8" campaign and also VFE (Vote for Equality). As such, we are supportive of the story lines regarding "Brittana" (Santittany??) and "Klaine." We appreciate how deep and honestly the writers and actors dive into these stories, especially Santana's realizations (the "why I'm such a bitch" speech / "Hurt Locker" scene) and the (physical and emotional) abuse
Kurt
suffered from
Karofsky
. These are real situations that kids face daily, and they don't get acknowledged enough.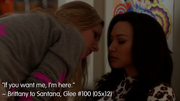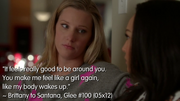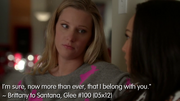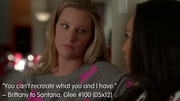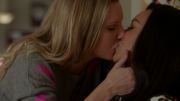 Friends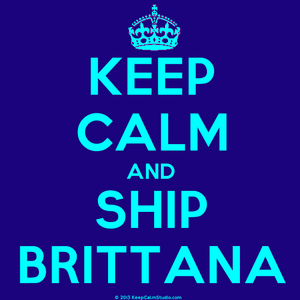 Banners