Hi Everyone! I'm Josh. I live in England, and I've been a loyal fan of the show ever since the 1st episode was aired. I don't make it a secret that I don't think Glee is anything near the quality it once was now, but I still love the show and spending time on this wiki.
I'm currently in my second year on the Update Team, this year updating the Rachel-Santana Relationship page.
Apart from Glee, my obsessions lie in other TV shows (Doctor Who, Community, Orphan Black etc), books and movies. See me fangirl about all of these on my Tumblr, here.
Current book I'm reading: Fangirl (Rainbow Rowell)
Most recent movie I've seen: The Lego Movie
Anyways, Thanks for visiting! :)
Season One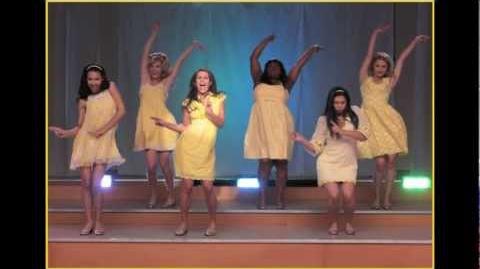 My OTP is

Tolo


(Tina x Solo)
Visit my profile page at fanfiction.net here
Bonding Over Time Lords and Superheros

Pairing(s): Tina/Sam (Samtina)
Summary: Sam Evans is in desperate need of help with his studies, while a fragile Tina Cohen-Chang, still reeling from the aftermath of her misguided crush on Blaine, needs to get her life back on track. As Tina begins to tutor Sam, the two bond over their issues and similar interests, which turns into something more.
Status: Unfinished
Getting the 'Unique' Back

Pairing(s): Unique/Jake (friendship)
Summary: After the drama of Regionals, Wade 'Unique' Adams has lost the confidence of her true self, reverting back to the shy freshman she once was. Jake is on the hand to help get her confidence back and an unlikely friendship is born.
Status: One-shot