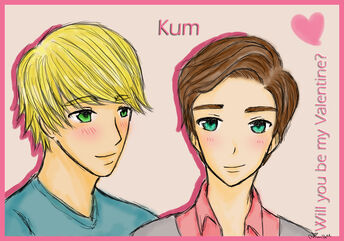 I'm Dylan. 17 and gay. I am one of those Kummers. This, my Tumblr, and I have one thing in common - we are not Klaine friendly.
Sam and Kurt were meant to be.
Bohemian Rhapsody
Hell to the No
Blackbird
Summer Lovin'
Le Jazz Hot
Kum
Brittanna
Tartie
Quick
Finchel
If I can't have my Kum, Samcedes will have to do. But I will never love Klaine.