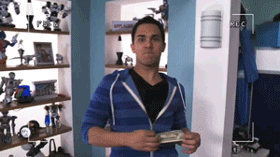 So, hey there. I'm Maerik, this is my page, it's mostly blank.
I don't really have any favorites or anything, I just like Glee for Glee so I found all the default stuff on this page fairly moot.
I'll probably just fill this page with my favorite gifs so that anyone who stumbles in here will have something to look at.
(Nevermind, that was slowing down my computer.)