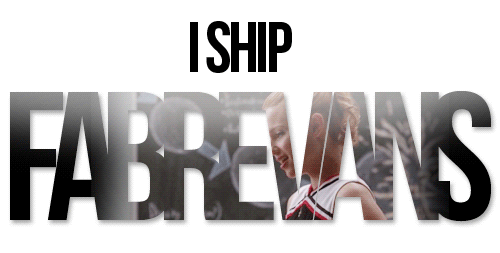 Hey ! I'm Maya ....Mayzz ....Papaya...whatever you wanna call me :D
Welcome to my page :D
I'm really friendly , and I love meeting new people ..so feel free to leave a message on my talk page !
I'm a hardcore fabrevans shipper , but i'm not against any other ships , I'm not the kind of person that bashes another rival ship ...Don't worry :D
I also ship Overgron .....I can't help my self :P , I love anything Di/Chord or Sam/Quinn related :D

Why I love Fabrevans :-
Quinn was truly happy with Sam . She never smiled the way she smiled , laughed the way she laughed and blushed the way she blushed , with any other guy except Sam . Sam loved Quinn despite her pregnancy and her flaws , He gave her a promise ring , he promised to keep her happy and he promised to be the best boyfriend .
Quinn deserves good things in her life , and Sam is definitely the BEST thing that happened to her .
Quinn was the nicest she had ever been when she was with Sam . Sam brings out the best in her.
They belong together .
Fabrevans is....perfect,the definition of true love , beautiful ..................i could write a thousand things , but you have to see how utterly amazing they are with you're own eyes .
"Oel Ngati Kameie"
My Ship is a Submarine <3 <3
Favourite Characters
1)Quinn - I've always loved Quinn and I will continue to do so , She's a beautiful person and she's been through alot . "She deserves good things"
2)Sam - I mean ..Who doesn't love this adorable , blonde , HOT , Na'vi speaking , Nerd ?
3)Santana - Santana why are you so gorgeous ? and so awesome ? and badass? I love you !
4)Puck - If you don't like Puck , it's like saying you don't love red velvet cupcakes :P ...okay .......everybody may not like them..but...They're good okay !
Favourite Friendships
The Unholy Trinity :- You can't break up the Unholy Trinity !Besties for life!
Quaine:- They would be the CUTEST friends ever !
_______________________________________________________
Templates Made by Me :D