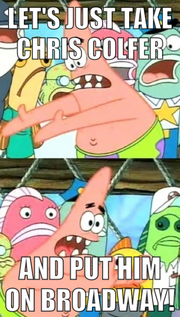 Ok, so, for everyone reading this... Hi! And thanks for visiting my profile, I must be pretty interesting :)
Ok, so I'm a fan of Glee since the second season... I love it, I love it's message, and the music, the characters... EVERYTHING!. Being a person that's fully against discrimination and prejudices, it's hard not falling in love with this show.
I find Chris Colfer, simply put, perfect.
To all of you who love musicals, one day you are gonna see me starring one of those... you won't know it's me of course... but you will see me. That is, if God allows me to achieve my dreams of course.
Kurt Hummel
Blaine and Rachel
Finn and Santana
On My Way
The First Time
Hold on to Sixteen
Dance With Somebody
Michael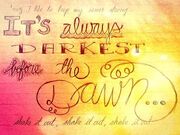 Shake It Out
I Have Nothing
How Will I Know
Not The Boy Next Door
Cell Block Tango
Saving All My Love For You
Dance With Somebody
Bad
Perfect
Smooth Criminal
L-O-V-E
Here's to us
Without you
I'm The Only one
Somebody To Love
Don't Stop Believing
My Man
As If We Never Said Goodbye
Rose's Turn
Don't cry for me Argentina
Happy days/ Get happy
Valerie
Misery
Glad You Came
The list goes on and on....