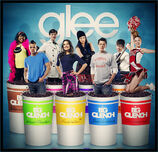 Hello! I'm just going to say this: I'm a huge fan of Glee, but an even bigger fan of the lovely Kurt Hummel! I started watching the show because of him! So expect a lot of gushing about Kurt from me, 'kay? :D

Oh, I'm also the biggest fan of A Very Potter Musical, and can't wait for Darren Criss to appear on the show! OhMyRowling, when I heard the preview for "Teenage Dream", I squealed. :D And hearing the preview of "Baby, It's Cold Outside", with my two favorite people singing together, made me almost diiiiieee. xD

That's basically it. :) Thanks! <3

PS: ISN'T IT AMAZING HOW CHRIS (freakin') COLFER IS AN AVPM FAN?! :D couldn't help myself lol.
Favorite Glee Songs!
Edit
"I Want To Hold Your Hand" sung by Kurt...just made me cry. *sniff*
"Don't Cry For Me Argentina" sung by Kurt and Rachel. OH MY ROWLING. This is amazing. They're both wonderful singers. And Kurt's nearly made me cry. :'(
"A House is Not a Home" by Kurt. Again. xD
"Le Jazz Hot" sung by Kurt. When you play me, le jazz hot, baby!
"Bohemian Rhapsody" sung by Vocal Adrenaline. Please don't flame me. D:
"Beautiful" sung by Mercedes. Because her voice in this was...well...beautiful!
"Time Warp" sung by New Directions. Loved it! But its the pelvic thrust really drives you insaaaane~
"Baby, It's Cold Outside" sung by Blaine and Kurt. Is it weird that I fell in love with it after the thirty second promo? xD OHMYCHEESUS I JUST WATCHED THE FULL VIDEO VERSION AND DIED FROM THE CUTENESS AND SEXUAL TENSION. <3
"Teenage Dream" sung by Blaine. I HEARD THIS ON THE COMPUTER ONCE, DIED, PLAYED IT TWO HUNDRED TIMES AFTERWARDS, AND DIED WHEN I FINALLY SAW IT ON TV. xD AND YES I AM USING CAPS LOCK.
My Five Favorite Glee Characters :)
Edit
KURT HUMMEL. 'Nuff said.
BLAINE. Because he's played by Harry freakin' Potter and he's ahmazing already, even if the episode hasn't aired yet. xD
MERCEDES! Because her voice is just beautiful, isn't it? And she's just great in general. :)
SUE! Because...well, duh. xD
PUCK. Mostly because of his mohawk. :D
Favorite Glee Couples!
Edit
Blaine/Kurt (KLAINE)- Well, first off, I absolutely freaking adore both of these guys-as in their actors and their characters. And i always seem to ship my favorite characters together. xD And "Never Been Kissed", though it had not as many Klaine moments I would have wanted, was so cute! (And, of course, "Oh my gosh, I open my mouth and a little purse fell out! How'd that get in there?" "Oh, that's so gay!" xDD)
Sam/Kurt (SKURT or KUM)- Kum on my Skurt. xD But, yeah, I shipped this after hearing the rumors that Kurt's bf was going to be Sam. But...I dunno now. D:
Karofsky/Kurt (KURTSKY)- LOLWUT. But, yeah. ...The kiss was freaking hot. xD Dunno if they'll be together, as "Baby, It's Cold Outside" is still going to be sung...but yeah. It'd be nice. :) Of course, Karofsky threatening to kill Kurt and possibly punching him in the next episode might not be a good foundation for a couple, but...oh well. xD
Puck/Quinn (QUICK)- I guess. :/
Finn/Rachel (FINCHEL)- Yeah...sometimes the solos get to me, though. Bleh. D:
Santana/Brittany (BRITTANA)- Well...duh. xD
Other Fandoms/Things I Absolutely Adore/Love/Obsess Over
Edit
(Longest header ever O_o)
Chronicles of Vladimir Tod, by Heather Brewer. I love this series. OBSESS OVER IT. O_O
Harry Potter. ...well. duh. I watch AVPM, what do you expect? xD
Percy Jackson and the Olympians. Percy is such a sweetheart. <3 And while the movie didn't completely stick with the first book, it was hilarious and Logan Lerman was HOT! :)
The Name of this Book is Secret, aka the Secret Series by Pseudonymous Bosch. Got the guy's autograph last month. :D
House of Night. I love Jack Twist and squeal over Damien/Jack. :)
Maximum Ride. Max is kick-ass.
other things, blahblahblah... *shrug*