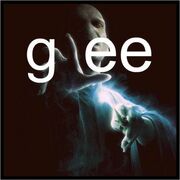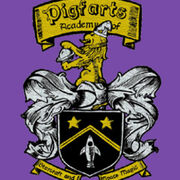 I LOVE FINCHEL
This user loves Finchel. He or she thinks that are meant to be together forever & will move to New York with each other because not only are they both in love with one another, but they are so in love that "no matter how far away they are, they can always feel each other" (they are tethered for life & are forever theirs faithfully).
Rebecca
Is a girl who easily says stupid stuff.Her T-shirt(like the Born This Way ones!) would say "Confused about almost everything" and her whole family agrees.Many times she has been compared to Brittany cause she dances and is considered a Blonde and finds it quite offensive(to be called a blonde).Her otp is Finchel cause she thinks they rock and that should really be the only reason why.Has been Dancing for 10 years now(Ballet)and has been awarded a scholarship in her dance school.Her favourite accessory is her hot, pink glasses that look like the ones Darren Criss has.Her hometown is Auckland, New Zealand and is quite upset glee season 3 hasnt come out yet!
General Information
Gender:
Female...wait yea Female
Age:
12
Hair Color:
Blonde going Brown
Eye Color:
Green-ish depends on what she's wearing
Birthday:
12 November 1999
Address:
Rocketship Dorm, Pigfarts Mars
Occupation(s):
Student and sells Red Vines
Aliases:
Bexz,Taz,Becky,Becca,Blondie
Family & Friends
Family:
Mum,Dad,Two brothers
Relationships:
In a serious relationship with her computer!
Pet(s):
Kero(dog)
Enemies:
Twilight fans(no offense!)
Other Information
Interests:
glee,STARKID,Ballet
Clique:
What's a clique???
Education:
Pigfarts,Mars
Vulnerabilities:
Being called a blonde
Strengths:
Dancing,jokes
Weaknesses:
She is refusing to say
Awards:
Lots of ballet awards can't be bothored naming them all
Series Information
First appearance:
Birth (12 Nov 1999)
Last appearance:
Wait that doesn't make sense! How can I have a last appearance in life if I'm still here!!!! WAIT are you telling me I'm not here!!!!
Portrayer:
Rebecca
| | |
| --- | --- |
| | This user demands more Klaine! |
My name is Bexz or you can call me Taz
I am a huge STARKID!!!!!!
and I am in love with glee
really i ship canon ships but i find crack ships hilarious!
Blaine is the best character!!!!!!!
I go to school in Pigfarts, Mars (yes it's real ask Darren Criss if you don't believe me!!) I'm a potterhead waiting for Pottermore to open!
I'm in a very serious relationship with my computer
and I think Justin Beiber (did I spell he name right???) is a joke
I ship Brittana though if Santana wasn't a lesi and Sebastian wasn't gay I would of like to see them together they are my one crack ship i ship as a couple
Least fav characters: In glee: I like them all they're all got their pro's and con's(except for Blaine,Santana and Brittany!)
Harry Potter: Dolores Umbridge and Lord Voldy
Fav characters: In glee: well isn't it obvious Blaine, Santana and Brittany
Harry Potter: Fred and George Weasley then Tonks and Lupin
K enjoy my page and feel free to leave a comment but careful if you insult me I will tell Headmaster Rumbleroar and he won't be pleased!!!!!!!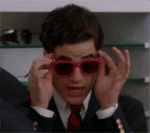 | | |
| --- | --- |
| | THIS USER IS SO EXCITED BLAINE IS GONNA BE AT MCKINLEY! |
My Favorite Characters in a particular order!
Blaine(Warbler) Anderson

Santana Lopez

Brittany S. Pierce




Yes/No
New York
Michael
Journey

My Favorite Songs not all from glee though ;)

We are Young (glee version)
Harry Freakin Potter (AVPS)
Not Alone (AVPM)
Without You (glee version)
Smooth Criminal (glee version)







My Favorite Couples again not all from glee

Finchel (My otp)
Ronmione (You cant spell heRmiONe without Ron)
Harry and Ginny (I couldn't think of a name that mashed their names together!)
Klaine (They're gonna live in Winnepig That's in Canada!)
Brittana ( They are the best)
Up and Taz (Taz brings out the tough LOVE guy in Up!)
Samcedes (They're Totally Awesome!!!)
Tike (Longest lasting couple on glee!)
Wemma (Yay finally the proposal!!!!!)




My Favorite Quote

Everything will be alright in the end.If it's not alright it's not the end!

| | |
| --- | --- |
| | This user loves every single one of the Glee characters!!!!!! |