About Me...
Hey my name is Mia Dianna Saoud Easton and I am a HUGE fan of glee. I live in England but I have a mix of morrocan,italian,bulgarian and irish in me. The couple I ship mostly on Glee is Quick (Quinn and Puck). My favourite character would have to be Quinn. But I think the Lucy Caboosey thing just made things complicated. But Quinn reminds me of my self. Our singing voices are similar and she always has her head held high no matter what she's feeling and she has a lot of insecurites. I also think i'm a bit like Santana-nice girl but doesn't know when to shut up! I have been made head admin on 'Quick from Glee wiki' by @GleeRocks. So for all those who ship Quick a new wiki is coming soon! It's still under construction so if you have any suggestions or questions just leave a message on my talk page (: x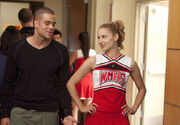 Favourite Characters...
Quinn
Puck
Santana
Beth
Brittany
Sam
Blaine
Favourite Episodes...
Wheels
Hell-o
Journey!!! <3

Added by

Quick4eva

Sectionals
Hairography
Grilled Cheesus
The Subsitute
Theatractily
Rumours
Funk
Favourite Songs...
Only The Good Die Young</li></li></li></li></li></li></li></li>
I feel pretty/unpretty</li></li></li></li></li></li></li></li>
I don't wanna know</li></li></li></li></li></li></li></li>
Bad Romance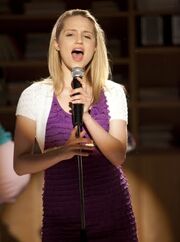 </li></li></li></li></li></li></li></li>
Me against the music</li></li></li></li></li>
Only Exception</li></li></li></li></li>
It's a mans world</li></li></li></li></li>
Beth!!! xx</li></li></li></li></li>
Any way you want it/Lovin,Touchin,Squeezin</li></li></li></li></li>
Fat Bottomed Girls</li></li></li></li></li>
I say a little prayer</li></li></li></li></li>
Sweet Caroline</li></li></li></li></li>
Valerie</li></li></li></li></li>
Blame it (On the alcohol)</li></li></li></li></li>
River Deep, Mountain High</li></li></li></li></li>
Need you now</li></li></li></li></li>
Don't Stop Believing (Santana Puck version)
All-Time Favourite Ships! xo

</li></li>
QUICK FTW!!!! XO</li></li>
Samtana</li></li>
Brittana</li></li>
Bartie</li></li>
Tike</li></li>
St.Berry</li></li>
Finchel</li></li>
Faberry</li></li>
Unholy Trinity</li></li>
Quinntana</li></li>
Pizes (Friends only)</li></li>
Puckleberry</li></li>