Heyy!
My name is really Quinn! Quinn is just #1 in Glee! Anyways, I am literally the Faberry love child! I look EXACTLY like Quinn, but am vegan, a bit harsh SOMETIMES, have intentions that kill everything and am in love with someone who is taken but I am sure he loves me!
Lucy "Quinn" Fabray: Favorite
Sam Evans
Rachel Berry
Mike Chang (he's SO sweet)
Brittany Susan Pierce
Santana Lopez (hey, she's FUNNY)
Duets
Britney/Brittany
Pilot
My Favorite Songs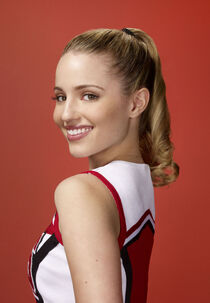 Fleetwood Mac: Don't Want to Know (Quinn and Finn version)
Lucky (Quinn and Sam duet)
Say a Little Prayer (Quinn solo)
Pretty/Unpretty (Quinn and Rachel duet)
Sam cares about Quinn greatly, and she was and is STILL nice to him
They are endgame
Most stable and CUTE couple on the show!