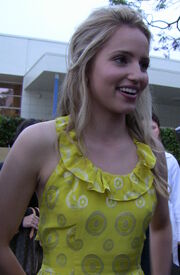 hey im a HUGE dianna fan and my fave charactre is quinn fabray!!!!! she is cool, funny, most of the time normal, and she bees herself. i think dianna is an insperation. quinn is too!! im hoping to c her soon in glee and wising shed come to canada. i only pretty much think about dianna. i think dianna has a long carrer ahead of her and i wish her all the best!
i have been watching glee since s2 cause i was to young for s1 but i have boughten all the dvds (s1/s2/3/glee concert) im a big fan and i watch it constently.
i want quinn o be in more then just 1/2 episodes almost all of them if possible. why does all the bad things happen to quinn may i ask????
teen pregancy
car crash
loseing bfs to rachel
i love to listen to music and sing and hang out with friends. i play basketball,ringette, and soccer. i think that glee inspires me to be the best that i can be and for me not to be scared to show well me! glee is pretty much my life i havent got the products but i am still a big fan.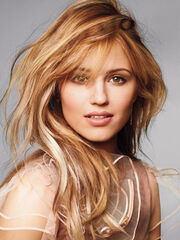 QUINN FABRAY!!!!!!!!!!!!!!!!!!
brittany/sanatana
i cant chose after that!!!!!!
quinn is definatly my fave though
I LOVE U QUINN FABRAY
ALL OF SEASON 1
some of season 2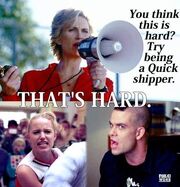 not episode 2 and 4 in season 3
My Fave songs
i love them all but especally in season 1. i love it when mercedes sings or quinn in solos cause they sound really good! i loves it when santana sings too lol!
i like theese couples but brittana and quick our my faves but samcedes is a close second

I LOVE QUICK

puck and quinn
sam and mercedes
santana and brittany
i think that theese copes are cute and i hope to c them together again soon. (especally puck and quinn)