Hey ! Everyone welcome to my page . Well my name is Tiffany , U guys can call me anything you guys wanted , well i am female < lol > So i been fan of Glee since it started . So well i guess i am a GLEEK ! xD So i love to friend with everyone , so don't be shy , i won't bite . MEEOW < LOL > Kidding . So i guess just that . BYE . LOVE . XOXO . TIFFANY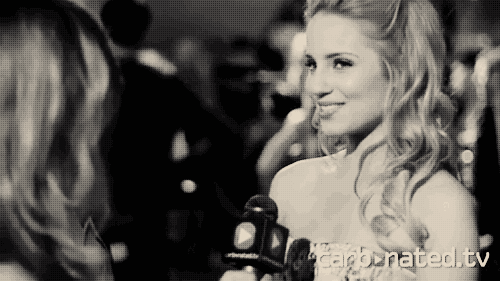 ^^DIANNA AGRON ^^
Well what i can descirbe this women , nothing on my dictionary that can describe this women . she simply beautiful women , and someone can look up to be a Role Models . All i can say that i love her with passion < sound like a obsessed right ? > i guess yeah , i am obsessed with her , but not in crappy/stalker way . I look up her as my role models , i which to meet her one day , just One Day ♥
My Main Ships
Quick : I just love them in Season 1 hope for them in Season 3 .
Finchel : Even though Finn is dumbass , and stupid but i have to say that he Really love Rachel .
Brittana : Do i have to say about this ?
Tike : They made-match heaven ! xD
Wemma : They belong to together , they just don't realize yet .
Klaine : Seriously do i have to about this two ?
St Berry : I do love them in season 1 before he decide to crack a egg on rachel head < That just HELL TO NO !
Crack Ships
Faberry : I just don't know how to explain my love to them .
Buinn : I know this is crazy but if blaine not gay , i will see him hook up with quinn .
The Unholy Trinity : All of them are hot < That just explain . xD
Quartie : Needed to happen , just a scene can proof that , they have sparks fly !
Qory/Qumuel : Damian/Samuel have crush on Lady Di in real life and want to be with quinn , why not make it happen on Glee . Anything possible on GLEE !
Pictures
thumb|300px|right|My Crack/Main ship .