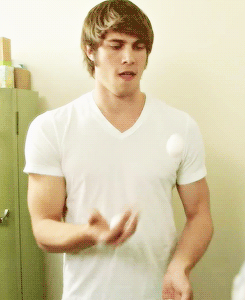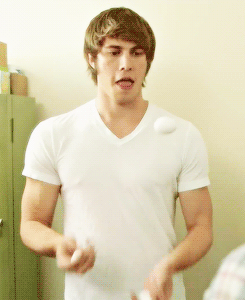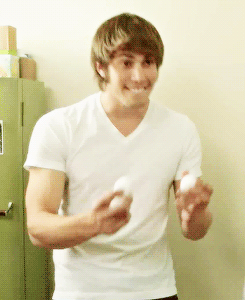 Hey guys. Me name is Andy, and I'm 20 years old. I don't think Glee is as good as it used to be, but what can I say? I most certainly still watch and still enjoy it. Thank my ex-boyfriend, the genius Quinn and Marley fan, for persuading me to not give up on the show.
My passion belongs to the past and present New Direction Boys. I happen to relate to them more, and since I'm gay, I'm also attracted to them more. I do love the Glee-girls, though, and try to like as many characters as possible.
I'm a chat moderator on this Wikia, yet no longer a Spam team member, yet I'm eager to help out with spam-teamish duties. So if you feel you need help with anything, feel free to consult me. Although I can get unpleasant in arguements (the frequent bashing doesn't help), I won't bite in any case xD
I wanna know how many people visit my profile. So if you come here, please vote =)
Story Advertisement
Summary: Ryder meets his catfisher in an alternate universe.
Author: 19Gleek94RiseAgainsT
Category: Multi-chapter fic
Rating: K
Warnings: None
Featured Characters: [ Ryder Lynn • Jake Puckerman ] • Sebastian Smythe
Featured Pairings: Jyder (Ryder/Jake) (romantic) • Jakebastian (Jake/Sebastian) (Sexual)
Please read, and leave me some comments if you're signed to fanfiction.com. I'd rather you leave me comments which say what exactely you liked and didn't like. Credit for the coding goes to Aspiring, whom I stole it from. :3
Characters I care for
Main-Characters
Puck
Mercedes
Mike
Ryder
Jake
Marley
Kitty
Unique
Sam
Blaine
Artie
Tina
Brittany
Finn (R.I.P.)
Recurring characters
Beiste
Sebastian
Hunter
Rory
Burt
Brody
Cassandra
David M.
Jeff
Nick
April
Holly
I don't like Santana and Brittana. Let's just leave it at that.
My Ships
Canon Relationships
What I only ship sometimes
Favourite Friendships
Don't Ship
Brittana
Fabrevans
Tike
Ryley
Samcedes S5
Episode ranking
I barely ever watch season one, that's why I'm holding myself back here
Favourite Songs
Season Two
Britney/Brittany
Grilled Cheesus
Duets
The Rocky Horror Glee Show
Never Been Kissed
The Substitute
Furt
Special Education
A Very Glee Christmas
The Sue Sylvester Shuffle
Silly Love Songs
Comeback
Blame It On The Alcohol
Sexy
Original Song
A Night Of Neglect
Born This Way
Rumours
Prom Queen
Funeral
New York
Season Three: The Purple Piano Project

I Am Unicorn
Asian F
Pot O' Gold
The First Time
Mash-Off

I Kissed a Girl
Hold On To Sixteen
Extraordinary Merry Christmas
Yes/No
Michael
The Spanish Teacher
Heart
On My Way
Big Brother
Saturday Night Glee-ver
Dance With Somebody
Choke
Prom-asaurus
Props
Nationals
Goodbye
Season Four:

The New Rachel
Britney 2.0
Makeover

The Break-Up
The Role You Were Born To Play
Glease
Dynamic Duets
Thanksgiving
Swan Song
Glee, Actually
Sadie Hawkins
Naked
Diva
I Do
Girls (and Boys) on Film
Feud
Guilty Pleasures
Shooting Star
Sweet Dreams
Lights Out
Wonder-ful
Friends
Brittana glee (AKA no clue what her current Username is)