Viv
General Information
Gender:
Male
Hair Color:
Black
Eye Color:
Black
Birthday:
26th December
Occupation(s):
Student
Aliases:
Handsomest People In The World (myself :P)
Family & Friends
Family:
One Mother,One Father, One Sister
Relationships:
Quinn Fabray (Girlfriend)

Brittany S. Pierce (Ex-Girlfriend)

Rachel Berry(Kissed)

Santana Lopez (One Date)

(the all is fake)

Friends:
All Glee-Wikians+All Glee-Wiki Anons!
Pet(s):
A fish
Other Information
Interests:
Glee,TGP,PnF
Talent:
Anything that Sebastian has :P
Series Information
First appearance:
1st April 2012
Last appearance:
I'll everlasting for this wiki! (at least i hope so)
Portrayer:
Darren Criss or Chord Overstreet or Harry Shum Jr.(at least i hope so)
Welcome to my page!!!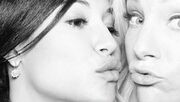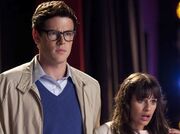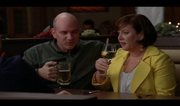 Also Ships:Flevans (They'r awesome), Faberry (Cool ships.I can't believe they'r friends),Samcedes (Sam likes Mercedes.Mercedes like Sam),Tike (Asian!),Bartie (Cool ships),Quartie (Cool Ships),Fiory (They'r awesome),Blainchel (Rach is hot. And Blaine. Just like me),Quory (Quinn is awesome. Also Rory is),Sebtana (They're hot! I'll be their kids).
Note:My otp having a pictures,Samchel;Bartie and Tike is also my OTP.
Cast-Coulpes

Edit
Overgon (OTP)
Hemonteith (OTP)
Deather (OTP)
Shukowitz
Achele
Gustvera
Damessa
Templates

Edit
| | |
| --- | --- |
| | This user is a Deather fan. |
Featured Poll

Edit
Do you think Santana get a solo in Run The World?
Who is character that you wait for?