Who Am I/This Is Me
SamcedesandKlaine Forever
General Information
Gender:
Female
Birthday:
A day in September
Address:
I live in the ocean. My name's Nemo. :P
Occupation(s):
Being Myself.Because honestly I just don't want to be anyone else.
Aliases:
Nemo
Family & Friends
Family:
Jacob Artist (father)
Raven Symone (mother)
Too many to count. My wiki family :P
Relationships:
Zayn Malik (1D Boyfriend)
Damon Salvatore (TVD boyfriend)
Friends:
Lena, Jade, Andy, Quinnie, Raychelle, LMSK, ATLA Gleek, Danny, Trish, Nick, Ali, Josh, Kori, Perry, Molly, Roaming with Samcedes, Olivia, Patrick, Taylor, Dani, Katy, Emily and tons of other users
Pet(s):
Juliana (pug)

August (beagle)

Enemies:
Yeah, I actually have some on here. Shout out to my haters,

Sorry that you couldn't phase me.<3

Other Information
Interests:
Singing, Dancing, Reading, Writing
Talent:
The fact that I don't have a filter.It's true I don't. I say what I want to say and either you like itor you don't. I'm not about to apologize to you because you don't like what I said. You call it being mean and I call it being honest.IT's a talent because it can really come in handy.
Vulnerabilities:
I wear a cover up so they show.
Strengths:
My attitude.Friends.Family.Love<3
Weaknesses:
Falling in Love too fast and easily
Not being able to show my real feelings
Series Information
First appearance:
Dec, 12, 2011
Portrayer:
Myself<3
My name is Nemo.That's what everyone calls me and that's what I am used to being called.So yeah you could call me SamcedesandKlaineForever but that's kind of long and no one really calls me that.So........yeah. Who am I? I think that's a trick question.I mean who is anyone? We all change.No one stays the same.Everyone changes every minute in every hour in every day.Well they do in my opinion.So I can't honestly tell you who I am because sometimes I don't think anyone really knows who they are.We change too much to be sure.What I can tell you is that I can be sweet,loving,kind and compassionate.I can be honest and give you really good advice.I can be stubborn and act like a child.I can be vulnerable and need you stand me back on my feet.I can be an emotional wreck.There are a million ways to describe me and the list continues to grow.I'm also a good friend.If you're my friend you should know that I'll always be there for you when you need it and I'll always defend you.With my friends,I'm honest because if you can't be honest in your friendship then there's a huge problem.Yeah I have my lows and I have my highs.And yeah I may not be the same person next week.But that's life.We change.If I change it's only to better myself.Never to hurt someone else. Don't try to change me, accept me for who I am. You can either love me or hate me but I can only be me.
"I'm selfish, impatient, and a little insecure. I make mistakes, I'm out of control and a little hard to handle, but if you can't handle me at my worst, you sure the hell don't deserve me at my best." -Marilyn Monroe
---
Go on keep talking I'm just gonna have fun while you do.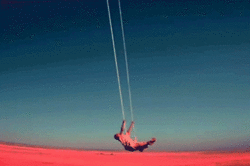 I thought I should be honest.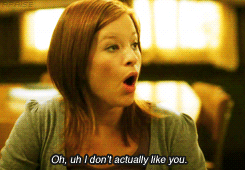 Ready for my close up. <3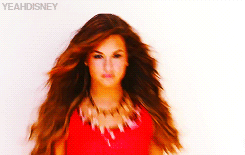 Let's just keep on dancing
Dancing like my boyfriend <3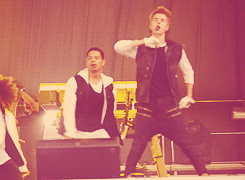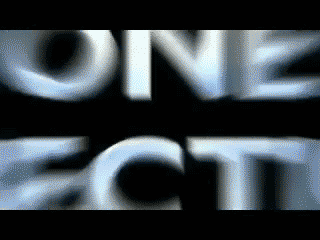 I don't see why you're just standing there! Go ahead and kiss me.<3
---
Songs I like/Canciones que me gustan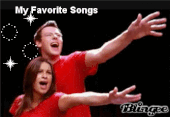 Take My Breath Away, Love You Like a Love Song, Dinosaur, What Makes You Beautiful, As Long as You're There, Bohemian Rhapsody, Don't Stop Believin, Somebody to Love, Bambeleo/Hero, Don't Wanna Lose You, For Good,I follow Rivers, Try a Little Tenderness,Somebody that I used to Know, I will Survive/Survivor, We are Young, Glad You Came, Smooth Criminal, Bad, Human Nature, Summer Nights, Dancing Queen, Candyman, Rumor Has IT/Someone Like You, Bad Romance,Born this Way, Girls just wanna have Fun, I can't go for that, Never Can Say Goodbye,School's Out, Push It, Give Up the Funk,Blame It on the Alcohol,The First Time Ever I Saw Your Face,Little Drummer Boy, All I Want For Christmas Is u, Santa Baby, My Favorite Things, Tongue Tied, Roots Before Branches,Cry,What Doesn't Kill You,New York,New York,Light up the World, Starships,Pinball Wizard, Paradise by the Dashboard Light, Stayin Alive, Run The World(Girls),I'm the Only One,I Feel Pretty/UnPretty, Bad Romance,Jar Of Hearts,Firework, I Kissed a Girl,Toxic,Womanizer,Call Me Maybe
---
Characters I enjoy
My glee wikia friends/ Mis amigos encantadores. Besties tiene un gran corazón
LovesMeSomeKurt

♥

(LMSK)-I love this girl to death! I met her on the awesome Samcedes team! She's like so awesome! She cares so much for me and I care so much for her. She's awesome. I don't know what I'd do without this girl.She's one of the reasons I love the Glee wiki so much.Got more to say but you'd be reading forever. xD
KlaineLover101

♥

(Kori)-My partner in crime. My go to go girl. My buddy. I love how just kike me she has no filter. And that's what I think is the most common about us. The one who gets me. We could be sisters ya know if we weren't different races and all that stuff. No lie, this girl understands me. I could say more. But that'd take forever.xD
GottaBeYou

♥

(Quinnie) The first person I got really close to in chat. She's my sister and I love her to death. She loves 1D too. I seriously love this girl. She's gone now but I'm never gonna forget her. xD

ATLA Gleek

♥

- My One Direction Buddy. She's like a sister to me! I just love this girl. She's another one of my Samcedes pals.

JadeGagaOlly

♥

(JADEY)-This girl was the first friend I made in chat. I've never regretted that day since. She's so awesome. One day of naming random fruits and she became my BFF for life.
Aprilscherz♥ (Mother)- This is my wonderful mother! She loves me like a daughter and I look up to her like a mother. She also has lots of more kids beside me, but I know I have a special place in her heart.
Luke&DiannaMagick(Luke!)- Wonderful, weird, yet charming Luke! Met him when he casted me in his FF. The friendship grew in chat.
Raychelle Anderson ♥ (Raychelle)-I just love this girl. We often bond over our minds and attitudes.
Ixii 

♥

(Ali)- Love that girl. She's crazy, I know. But you gotta love her. We love the same show too. ANTM!!
FabrittanaForever

♥

(Kayla-Bear)-She's just an awesome and
sweet friend!
Just A Lucky Person

♥

(Daniel)-I don't what to say about this guy. I mean he leaves me speechless. He is very different. Weird too. But I love him to death. Only as a friend though. Those days are over.
GleeLover (Kristen)- We share the love of Puckleberry and Markea! That makes her my friend for eternity and I think she like 1D too.
Duffy Danger (Jackie)-She's just an awesome person to talk to.
KlaineLover155

♥

-Sweet Mariah! We bonded over our love for Samcedes and Klaine! One of the first friends I made on here. And she likes Drake too.
Cat5Sparkles(Cat)-Cat,she's real cool and awesome.
NightFall Wolves (Laura)-We became friends over our love of Quick!
LoveKlaine- She's a sweet person I met on chat.
UnicornianLeague(Jack)-He's an awesome dude I met on chat
ArpickGleeker- He's a writer of a FF I'm in and we've become good friends.
Dare-2-Dream (Taylor)-We're in the same FF and we're fellow admins on a wiki and she's a neat girl.
DoubleDdog09 (Danny)-Awesome Danny. He's like crazy, but I like being his friend.
Hrsefinatic101- I don't even remember how we became friends xD. I just k
now I wouldn't trade being her friend for the world.
Gleek090892(Isha)-Isha.The first person I got into an arguement with on this wiki. Who knew it would make us closer. She's always been there for me, and when she saw that I was on a path of destruction she helped me through it all.
Purple-Glee-Project(Hinton)-What can I say? I mean there's a lot of words to describe him.He's funny and a sweetheart.He's a good person and I have been in some of his fanfictions and I have became his friend.He's just such a cool person.I love him and he just rocks.
PowerPuffGirls(Lexi)-My sister! She's funny and hyper and we once bonded over our boyfriends.
Gleek655-I met him on two of the ffs I am on. He's such a kind and sweet person.
TheatreGleek1995(Ryan aka Ry)

♥- This guy is the best. He's not on this wiki much but if he was he'd make the wiki even better.

DiannaAgron xo-She's a really sweet person that I've met. 
Obviously this list isn't set in stone.People are added and deleted.Sorry if you deserve to be on this list and I've forgot your name.But don't worry your time will come to be added.If you were on this list and aren't anymore:Then I guess what's done is done.Maybe you'll be added again.Maybe not.
---
---
Videos That I Adore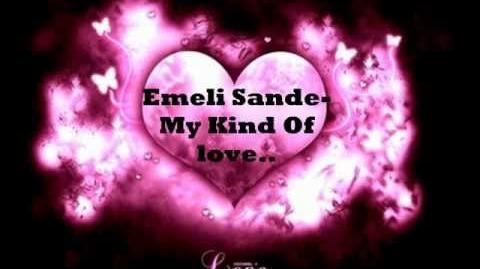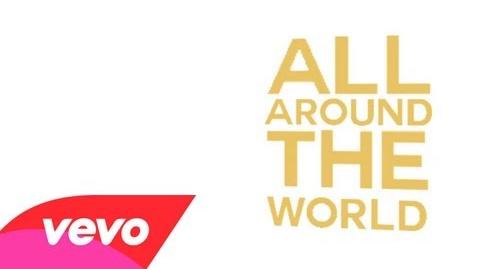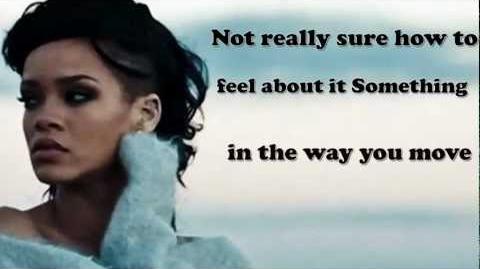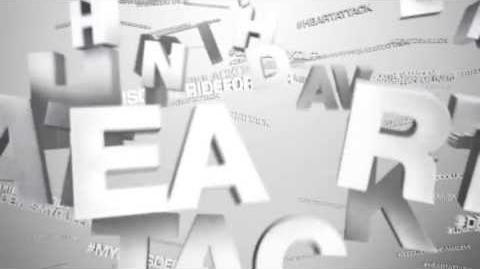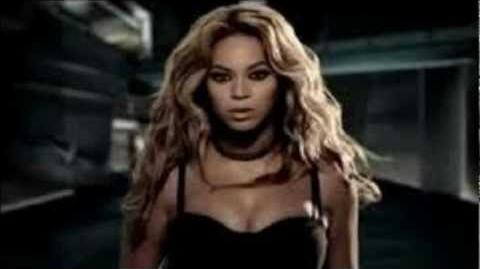 ---
Cause when you've given up.
When no matter what you do it's never good enough.
When you never thought that it could ever get this tough,
Thats when you feel my kind of love.

And when you're crying out.
When you fall and then can't pick, you're heavy on the ground
When the friends you thought you had haven't stuck around.
That's when you feel my kind of love.