Victoria
General Information
Gender:
Female
Age:
18 years old of age
Hair Color:
light brown
Eye Color:
Brown
Height:
5'5
Weight:
120
Family & Friends
Other Information
Interests:
Music, Writing, Art
Series Information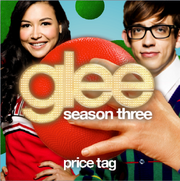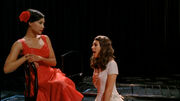 My Favorite Songs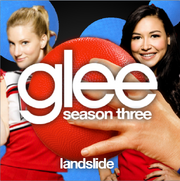 Valerie
Rumour Has It/Someone Like You
Thriller/Heads Will Roll
Songbird
For Good
Rolling In the Deep
Something's Coming
Cool
Take Care of Yourself
Time Warp
My Favorite Quotes
Mr. Schue: Now its no secret that coach Sylvester had taken her licks. Santana: I mean just..Wanky
Santana: This food was unsatisfactory Brittany: There was a mouse in mine
Santana: Well Rachel congradulations, normally you dress like a fantasy of a japanese business man with a very dark specific fetish, but I actually dig this look. Yay.
Santana: Look I don't mean to be a bitch....Well actually I do
Puck: Are you an angel? Lauren: Screw you.
Santana: Just because I hate everyone, doesn't mean they have to hate me to. Brittany: It's just a stupid crown. You can buy one at the party store.
Santana: You suck so bad Quinn Fabray I won.
Quinn: Will you please stop talking, you're grossing out my baby.
Quinn: I seriously wanted to punch both of you
Quinn: You used to be just sorta unlikable, but now I pretty much feel like punching you every time you open your mouth.
Santana: Oh please you guys love me. I keep it real and I'm hilarious Lauren: Actually you're just a bitch.
Santana: Sex is not dating. Brittany: If it were Santana and I would be dating
Puck: I'm Finn Hudson Quarterback back of the football team Santana: I'm Rachel Berry his loud annoying girlfriend. Brittany: I'm Mike Chang.
Santittany/Brittana
Puckleberry
Wemma
Quartie

Added by

Dani99

Added by

Finachel

Added by

SweetPorcelain