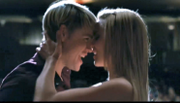 Hey guys.I'm Violet,18,from a country far far away.I'm a total Glee-k as you can guess.I'm into rock music and I do like country since I found that it could be really nice when it's performed by a sweet blond guy with a trouty mouth.
I'm a Fabrevans shipper and a potterhead.I'm into science-fiction,I try to learn na'vi and klingon,I loveee TV shows.Glee's my favourite,of course,but I also adore "The big bang theory" and "The vampire diaries".
What else?I speak english and french fluently ( I hope ) but if there are some other Bulgarian people in here,I would be glad to talk to them in our native language :) I love writing fanfictions and day-dream of Chord Overstreet. XD Usually I don't like blond boys,but God,isn't he perfect?I would be happy to share my obssesion with all of you and I am really looking forward to get to know you!
Sam Evans
Quinn Fabray
Rachel Berry
Duets,season 2,episode 4
Furt,season 2,episode 8
Hold on to sixteen,season 3,episode 8
My Favorite Songs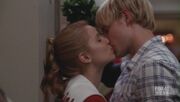 Lucky,Sam and Quinn cover
We are young,FUN!
Never can say goodbye , Quinn Fabray /Dianna Agron
FABREVANS! QUAM ! Just Sam and Quinn,no matter how you call them.Oh,and Overgron,of course <33