My Favorite Characters LOVE THEM ALL :) but my two main favourites are: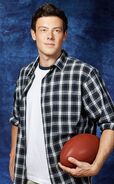 Finn Hudson (how dare the writers make him seem a bit of a douche in parts of the second series)
Followed by (in a rough order although some are equally loved):
I like Quinn Fabray after she got kicked off the cheerios in series one because she was nice Quinn also she looked awesome as Skank Quinn but she was a bitch during season 2 and it appears it may go that way this season :).Rachel is ok but I prefer the others. Sue I only like because Jane Lynch is an amazing actress and her lines are so funny. I like Emma but HATE Will which is weird because i never used to I just don't like it when he sings or has a story line which is odd because without him there'd be no Emma.
My Favorite Songs
I have so many favourite songs and I genuinely like most Glee songs anyway so I'm just going to put my favourite(s) from each episode :D.
Season 1
Pilot:
Don't Stop Believin'

Showmance: Push It
Acafellas: Bust Your Windows & I Wanna Sex You Up
Preggers: Single Ladies (There isn't really much choice in this episode and I love the footballers even though I know this isn't a song sung by Glee oh well)

The Rhodes Not Taken:
Somebody to Love
&
Last Name
(Prefer Sombody to Love but I still love Last Name)
Vitamin D: It's My Life/Confessions Part II & Halo/Walking on Sunshine (I said I loved most songs :) but seriously both are amazing)
Throwdown:
Keep Holding On
(The performance literally made me cry)

Mash-Up: Sweet Caroline
Wheels: Defying Gravity & Proud Mary (I love them both but must admit I do prefer Proud Mary but still Defying Gravity is epic)
Ballad: I'll Stand By You & (You're) Having My Baby

Hairography:
True Colours, Bootylicious, Hair/Crazy In Love
&
Imagine
(Yes True Colours and Imagine I love more than the other two and I know I sound crazy but the Hair/Crazy In Love mash-up isn't a good mash-up but the song gets stuck in my head so often its unbelievable)
Mattress: Jump
Sectionals: Don't Rain on My Parade
Hell-O: Hello, I Love You
The Power of Madonna:
Express Yourself, Borderline/Open Your Heart, Like A Virgin, What It Feels Like For A Girl, Like A Prayer, 4 Minutes
&
Vogue
(Yes I know I've basically listed every song from the episode but Like A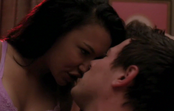 Prayer is EPIC and Chris' voice in 4 Minutes is wow, Like A Virgin is awesome and is the first time in the show that we hear Naya, Express Yourself and What It Feels Like For A Girl are great both boys and girls are amazing)
Home: Beautiful
Bad Reputation: Run Joey Run, U Can't Touch This & Total Eclipse of the Heart
Laryngitis:
The Boy is Mine
&
Jessie's Girl
Dream On: I Dreamed a Dream, Dream On, Safety Dance & Dream a Little Dream (I Dreamed a Dream is the best out of the 4 in my opinion but still they are all amazing
Theatricality: Funny Girl, Beth, Poker Face, Shout It Out Loud & Bad Romance (So I listed them all again, but Bad Romance is amazing and Poker Face and Beth are just beautiful while Shout It Out Loud is so good)
Funk:
Loser, Good Vibrations
&
Give Up the Funk

Journey: Don't Stop Believin' (Regionals Version), To Sir,With Love, Bohemian Rhapsody, Faithfully & Any Way You Want It/Lovin' Touchin' Squeezin' (Loved them all, Bohemian Rhapsody was so funny and the way Beth's birth was intertwinned was such a good way of doing it. Love the Journey songs and To Sir, With Love made me cry)
Season 2
Audition:
Empire State of Mind
&
Billionaire

Britney/Brittany: Me Against the Music, Toxic & I'm a Slave 4 U (Love Me Against the Music and Toxic, Naya was amazing in both as was Heather and the dance routine for both were great, Toxic especially Cory and Naya together was like wow , I've falled in love with I'm a Slave 4 U since I went to see them in London)
Grilled Cheesus: Losing My Religion, Papa, Can You Hear Me?, One of Us, I Want to Hold Your Hand (Loved all the songs in the episode but the other two songs aren't in my top lot list)
Duets: Sing!, River Deep-Mountain High, Don't Go Breaking My Heart, With You I'm Born Again (Each song for completely different reasons)
The Rocky Horror Glee Show:
Science Fiction, Double Feature
,
Damn It, Janet
,
Touch-a, Touch-a, Touch-a Touch Me
,
There's a Light (Over At The Frankenstein Place)
&
The Time Warp
(So I've listed most of them again

but I loved all these songs, in my opinion they were very good versions of the originals and I love the body issue story of the episode)
Never Been Kissed: Start Me Up/Livin' On a Prayer, Stop! In the Name of Love/Free Your Mind, One Love (People Get Ready) & Teenage Dream (So listed them all again, wow am I indecisive)

The Subsitute:
Forget You
&
Singing In the Rain/Umbrella
Furt:
Just The Way You Are
&
Marry You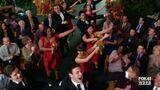 Special Education: Don't Cry For Me Argentina, (I've Had) The Time of My Life, Dog Days Are Over & Valerie
A Very Glee Christmas (I'm including the entire album even if they weren't in the episode): The Most Wonderful Day of the Year (Quinn not Kurt version), We Need a Little Christmas, Deck the Rooftop, Last Christmas, God Rest Ye Merry, Gentlemen, Baby, It's Cold Outside, Jingle Bells & Angels We Have Heard On High (So much Jenna I loved it, Naya and Cory were also amazing. If you haven't already realised I love them both :P)
The Sue Slyvester Bowl Shuffle:
Thriller/Heads Will Roll
&
She's Not There
(Love Thriller/Heads Will Roll, who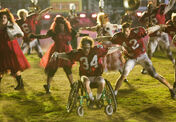 knew that a Michael Jackson song could be changed and still be just as epic)
Silly Love Songs: P.Y.T (Pretty Young Thing) & Fat Bottomed Girls
Comeback: Somebody to Love, SING & Take Me or Leave Me (I fell in love with sing when I saw it live and I hate that Glee made me like a Justin Beiber song but as far as I'm concerned its Glee not Beiber I like)
Blame It On The Alcohol: Blame It (On The Alcohol), My Headband, One Bourbon,One Scotch, One Beer & Tik Tok (come on On Bourbon... is Beiste's only song you have to love it)
Sexy: Landslide, Do You Wanna Touch Me & Animal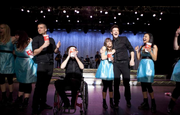 Original Song:
Misery, Only Child
(simply because of the eggs to make an omlette line),
Hell to the No, Big Ass Heart, Trouty Mouth, Blackbird Raise Your Glass
(awesome live),
Get It Right
&
Loser Like Me
A Night of Neglect: I Follow Rivers & Ain't No Way (Amber literally almost made me deaf after hitting the big note live I literally couldn't hear out of my left ear for the next like 5 mintues)
Born This Way: I Feel Pretty/Unpretty, I've Gotta Be Me, Somewhere Only We Know & Born This Way
Rumours: Songbird, Never Going Back Again, Don't Stop & I Don't Want To Know (the Fuinn duet was ok but I love it simply because I love Cory's voice in it)
Prom Queen: Friday (kill me now), Jar of Hearts (still think its the oddest song ever to slow dance to), I'm Not Gonna Teach Your Boyfriend How To Dance With You, Rolling in the Deep, Isn't She Lovely & Dancing Queen
Funeral:
Back To Black
&
Pure Imagination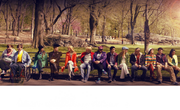 New York: I Love New York/New York New York (Hello Finntana duet lead how can I not LOVE it), For Good, My Cup, Yeah! (hate the performance though) & Light Up the World
Season 3
The Purple Piano Project: We Got the Beat, Anything Goes/Anything You Can Do & You Can't Stop the Beat
I Am Unicorn: Somewhere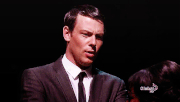 Asian F:It's All Over & Run the World (Girls) (I loved 'It's All Over' so much and Run the World was so good)
Pot O' Gold: Candyman (The performance of it was too short IMO) & Take Care of Yourself (I love Damian :))
The First Time: A Boy Like That (That was so good the whole way it was edited and stuff plus Pezberry was so good), America (Love the song anyway but it was amazing IMO) & Uptown Girl (I love that it was a Warbler performance without Blaine)
Mash Off: Hit Me With Your Best Shot/One Way or Another (OMG a Finntana duet :O), I Can't Go For That/You Make My Dreams Come True (That was soo good, Finn was awesome and Rory and Tina and Quinn just GAH) & Rumour Has It/Someone Like You (No one can deny it is the BEST mash-up they've ever done such an amazing song)
Basically I ship anything with Finn in it oddly enough except for Finchel and Fuinn. I like Finchel in the show but thats about it. My favourite couples involving Finn are:
Added by

Brittanarocks

Sinn (Finn and Sam)
Fuck (Finn and Puck)
Finntana (Finn and Santana)
Fartie (Finn and Artie (not sure if anyone else even seems to ship this :/))
I also like Finn with Tina, Mercedes, Brittany, Blaine and Mike. I can't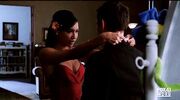 ship Furt as a couple I just physically can't because Kurt is just innocent and should stay in a relationship with Blaine where they just go on romantic dates until the die ages 90. (Yes I know it is weird :))
Couple I ship that actaully happen in the show are:
Tartie and Barte (I like Artie with both)
Samcedes (Why'd you have to go Sam :'()
Brittana
Finchel (like I said only in the show and when Rachel isn't being controlling)
Pizes and Quick (I love Puck with both but Quick will always have Beth so I guess it wins but I hate how everyone is like Pizes would never happen. WHY NOT??????!!!!!!!!)