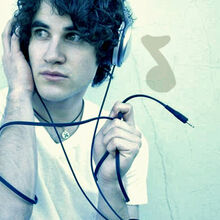 I'm B. I'm normally too lazy to sign in and so I go by as a mysterious wikia contributor. My user name is in reference to Darren Criss and Grant Gustin.
I am Larson-sexual, baby and I ship Sebastian with erryone in the Gleeverse and Daltonverse.
Yeah. I'm a ship whore.
I have come to the concensus that Grant Gustin is the most gorgeous thing to ever walk this planet.
Kthxbai.